What is Google Clone?
Google Clone by NCrypted is an ingenious search engine script that lets you launch your own Search Engine over the web similar to Google. Google Clone performs search over various verticals like Web, Images, Videos, Maps, News and Apps.
Google Clone is designed in way that lets user enter the keywords in form of text to search for a particular thing. Based on the query, Google Clone generates large no. of pages as a result to that query, on the basis of keywords. The pages created are keyword rich and SEO optimized. Additionally all the Search Engine Results Pages contains relevant content providing users with the best results.
Google Clone is perfect way to create your own profitable search engine where you can control the advertising space and affiliated links. Google Clone lets you add your Google AdSense IDs so that you can start making money with. It lets you run various CTR, CCP campaigns.
Why Google Clone for your Search Engine idea?
The no. of users over Internet is increasing at an alarming rate. As per the reports on Internet Live Stats, the no. has reached to more than 3 billion. Almost 90% of them shall opt to go to a search engine that helps them to reach to the relevant website and information. Moreover, there are many existing search engines, but not necessarily each providing best SERPs, henceforth, it can be the smartest move to launch your own Search Engine like Google Clone.
Salient features of Google Clone Script
Supports multiple languages, allowing user to choose their own language
The process of searching through the engine for relevant query is completely automated
The Search Engine Result Pages(SERPs) are totally SEO optimized
Data is managed automatically without the need of a database
The Admin is provided with the ability to block certain file extensions
Users can perform searches with multiple categories
Supports Auto Spelling Suggestions for related searches
Ready-to-go Google Clone Script or Custom Development Solution - Choice is Yours
Ready-to-go Google Clone Platform: Our Google clone platform already has standard features developed that enables you to kick start your project quickly with quality. The advantage of working with us is the fact that we've already got the base ready for you! The website clone architecture that we use in creating cutting-edge clone scripts similar to Google is highly scalable, robust, user-friendly and can easily be customized as per your project requirements.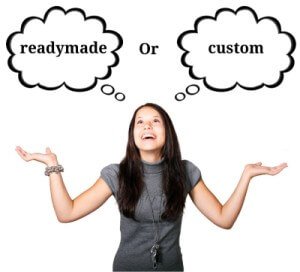 Google Clone Custom Development Solution: While ready-to-go off-the-shelf Google clone script enables you to easily launch your own website similar to Google at a comparatively cheaper cost initially, you will also want to customize it extensively if the market segment already has significant competition. You simply wouldn't want to go ahead with another me-too website that doesn't deliver a unique message to your target audience and doesn't provide any unique features different than your competitors. A good Google clone script may have basic features that will allow you to test the shores with a prototype but that might not be enough for a website you are planning to make money with! If you launch your full fledged website with the same common features that everybody else has, why would visitors still be interested in your website which has nothing new or different to offer compared to Google or the common competition using the same Google clone script?
Enter NCrypted! This is our expertise and this is what we do. Trust us when we say you will need customization, as you definitely will since your website visitors will want to see something different when they visit your site.
We have the base Google clone platform ready for you and since the platform is highly expandable and customizable, we can easily modify it to match with your requirements, be it for some design UI (user interface) tweaks or a complete custom design or a responsive web design requirement, a few features alteration or addition of many new unique features and modules - we have been doing it all and are eager to listen to your requirements.