What is IMDB Clone?
IMDB is the Internet Movie Database website which provides information about movies, television shows, actors, production crew personnel, video games and fictional characters featured in visual entertainment media. The site catalogs every pertinent detail about a movie, from who was in it, to who made it, to trivia about it, to filming locations and even where one can find reviews and fan sites on the web. It is one of the most popular online movie databases with listings of movies and TV shows from different countries around the world.
IMDB clone which is a movie database site clone aims to build similar movie and TV shows information site which will provide detailed information about different movies and TV shows across different countries. The site will gather information from its users and contributors who will contribute data based on real time information. The site will generate revenue from advertisements by the sponsors.
Salient features of IMDB Clone Script
Enables extensive search for TV shows, movies and celebrities based on titles, names, characters and keywords
Provides detailed listing about movie categories like in theatres now, top movies, show times & tickets and trailers of the upcoming movies
Provides detailed listings for TV episodes and popular TV series
Provides features for news on movies, TV shows and celebrities
Provides feature to upload and post video clips on movies and TV shows
Provides a user account for each member and a profile page with the listings of member's selected movies, ratings and comments
Enables creating communities for members to share movies and program reviews
Enables posting user based content for movie and TV programs content and reviews
Enables adding photos and posters of movies, TV shows and celebrities in the photos section
Provides in detail user posted and edited reviews of movies, TV shows and celebrity lifestyles
SEO friendly
Customizable admin panel with user friendly CMS
Ready-to-go IMDB Clone Script or Custom Development Solution - Choice is Yours
Ready-to-go IMDB Clone Platform: Our IMDB clone platform already has standard features developed that enables you to kick start your project quickly with quality. The advantage of working with us is the fact that we've already got the base ready for you! The website clone architecture that we use in creating cutting-edge clone scripts similar to IMDB is highly scalable, robust, user-friendly and can easily be customized as per your project requirements.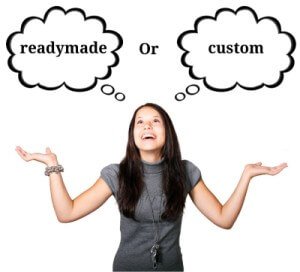 IMDB Clone Custom Development Solution: While ready-to-go off-the-shelf IMDB clone script enables you to easily launch your own website similar to IMDB at a comparatively cheaper cost initially, you will also want to customize it extensively if the market segment already has significant competition. You simply wouldn't want to go ahead with another me-too website that doesn't deliver a unique message to your target audience and doesn't provide any unique features different than your competitors. A good IMDB clone script may have basic features that will allow you to test the shores with a prototype but that might not be enough for a website you are planning to make money with! If you launch your full fledged website with the same common features that everybody else has, why would visitors still be interested in your website which has nothing new or different to offer compared to IMDB or the common competition using the same IMDB clone script?
Enter NCrypted! This is our expertise and this is what we do. Trust us when we say you will need customization, as you definitely will since your website visitors will want to see something different when they visit your site.
We have the base IMDB clone platform ready for you and since the platform is highly expandable and customizable, we can easily modify it to match with your requirements, be it for some design UI (user interface) tweaks or a complete custom design or a responsive web design requirement, a few features alteration or addition of many new unique features and modules - we have been doing it all and are eager to listen to your requirements.