MailChimp Clone, Open Source
MailChimp Clone is a beneficial MailChimp PHP Clone that helps you create an email marketing website for sending bulk emails and newsletters similar to MailChimp. It will help you kick-start your own email marketing business in no time. It allows you to provide businesses/customers with an easy, feasible and user-friendly email marketing solutions. The registered users are allowed to send emails about different topics to multiple addresses. Using this MailChimp Clone Script, one can also design exceptional email campaigns, share them on social networks, and integrate with web services, manage subscribers and track results. Account users can store up to 2,000 subscribers and send up to 12,000 emails per month.
Why should you use MailChimp Clone?
MailChimp PHP Clone can be one of the most efficacious sources for marketing your products easily. It doesn't require a profound knowledge of usage and can be used productively for your business. In the race of finding the innovative ways of marketing, the conventional methods, which are constructive, are being overlooked. One of those methods is email marketing. Email marketing is a much more adaptable standard of communication than social media place. On social media, members have to bond to the format of that particular media that is being used. On the contrary, an email can be designed according to the standards of your choice. It will be fulfilled if one has an effective marketing tool at their disposal. MailChimp Clone is one of the best ways for starting up your own email marketing business allowing you to remodel your marketing to befit your assignment by virtue of achieving the result as per business requirement. MailChimp Clone Open Source is customizable with a number of salient features that are helpful in creating your own email marketing website.
How does MailChimp Clone Work?
Our Best MailChimp Clone offers your users easily organization of their subscribers through lists that are the groundwork of every email marketing campaign. A Member can access the lists, manage the list, add new subscribers. Each time your users create a new list, they are instigated to input default information related to changes to the list. After they are done setting up the list, it allows them to add subscribers by entering each name and addresses. Our clone refers to this heap email as a campaign and offers various email templates to get the members started. It does a fine job in walking them through each step of the setup process.
Once a campaign has been sent to the list successfully, they can check the performance in reports. This is one of the finest advantages that it allows members for tracking the engagement of their emails so that it'll be helpful in knowing which links are most charming to the readers. The reports will give you a systematic analysis and show your members that how many people have opened their messages, and which links they have clicked on. MailChimp PHP Clone also allows your members to setup automated emails. This comes in handy if your members are persuading people to subscribe their mailing list in return for printable guide since an automated email can be sent to new subscribers just after the signup.
Benefits of MailChimp Clone
MailChimp Clone is developed in a way that makes it easily accessible for users. Your business would gain a lot of exposure by this user-friendly functionality. It provides you with email marketing guides, video guides and instinctive interface. The usability of an interface and it gives your users the ability to easily customize their emails.
One of the best key features of any email marketing services is reporting.
- Is your email marketing working fine?
- What kinds of links were clicked?
- How many emails were opened in your last campaign?
- How many people unsubscribed after receiving the mail?
It provides a detailed analytics report that will be useful for your customer's business to know about their current status.
Salient features of MailChimp Clone
Allows users to create email newsletter services for their company or organization
Every function is user-friendly
User accounts store all their campaign details
Create email address lists
Create groups for sending bulk emails and newsletters
Design templates and forms are available for customizing emails and newsletters
Shows information about all the campaigns and the number of emails and newsletters sent for each campaign in the user account
Send emails and newsletters to the small section from the list or the whole list
Search Engine Optimization friendly
Customizable admin panel with user-friendly CMS
Ready-to-go Mailchimp Clone Script or Custom Development Solution - Choice is Yours
Ready-to-go Mailchimp Clone Platform: Our Mailchimp clone platform already has standard features developed that enables you to kick start your project quickly with quality. The advantage of working with us is the fact that we've already got the base ready for you! The website clone architecture that we use in creating cutting-edge clone scripts similar to Mailchimp is highly scalable, robust, user-friendly and can easily be customized as per your project requirements.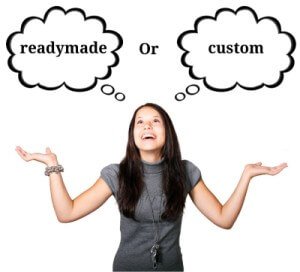 Mailchimp Clone Custom Development Solution: While ready-to-go off-the-shelf Mailchimp clone script enables you to easily launch your own website similar to Mailchimp at a comparatively cheaper cost initially, you will also want to customize it extensively if the market segment already has significant competition. You simply wouldn't want to go ahead with another me-too website that doesn't deliver a unique message to your target audience and doesn't provide any unique features different than your competitors. A good Mailchimp clone script may have basic features that will allow you to test the shores with a prototype but that might not be enough for a website you are planning to make money with! If you launch your full fledged website with the same common features that everybody else has, why would visitors still be interested in your website which has nothing new or different to offer compared to Mailchimp or the common competition using the same Mailchimp clone script?
Enter NCrypted! This is our expertise and this is what we do. Trust us when we say you will need customization, as you definitely will since your website visitors will want to see something different when they visit your site.
We have the base Mailchimp clone platform ready for you and since the platform is highly expandable and customizable, we can easily modify it to match with your requirements, be it for some design UI (user interface) tweaks or a complete custom design or a responsive web design requirement, a few features alteration or addition of many new unique features and modules - we have been doing it all and are eager to listen to your requirements.