Hotel Booking Script
Online hotel booking script is an innovative and scalable script dealing with booking of the hotels sitting at any place in the world. Online hotel booking script can be used on any of the website that are offering BNB services, hotel management, accommodation services or property rental services. Hotel booking script is the powerful reservation system with room booking functionality along with invoice generation. Hotel booking script can be merged with any of the platforms to get an innovative and customized framework composed of adaptability and impressive front-end and patterns.
Why hotel booking script is in demand in today's market?
When you have a hotel and dealing with pre-reservation and you don't have a hotel booking script? So develop your own customized hotel booking script with NCrypted. Hotel booking script will automate your booking procedure without help of any receptionist. The tedious task of booking the room and handling all the customers on phone replying them with a brief idea about the vacant room and comforting them by giving them feel of the place. This would pay you the most important factor of time; of your business and will pose the business if you don't have the receptionist available. So get an online hotel booking script which operates 24*7 without the help of any operator along with the look and feel of the hotel your user want to rent.
Highlighting features of hotel booking script
Powerful administration and roll based privilege system
Roll based privilege system is easy to handle and operate as all the login for guest, host and admin are from one page. Host getting logged In would not have same functionality as the Guest getting logged In from the same script. So we have developed a roll based privilege system where the front end that appears for the host and guest are separated on basis of their functionality. So it makes script easy to administrate from one panel for admin.
Location on map of the property
We have integrated a map, to indicate the specific location of the place being posted by host for rent. It automatically fetches the location form the address details and marks on map for the users to give them specific location of the property being listed. This feature helps the users to get idea about the exact location of the hotel.
Advanced Calendar Module
We have an advanced calendar module to set prices of the hotels or rooms on rent. Host can even mention the availability of the rooms on a specific date. He can even set different prices on different days, weekdays and months. Whenever a guest books a room and host approves the request, that is marked on the calendar showing that it is not available for that specific period of time.
Different business verticals of hotel booking script:
NCrypted has developed hotel booking script at its IDC with a team of more than 100 professionals having more than 400 clients in various countries all over the world. Planning to get a unique hotel booking script? If the same product with same design is being used by other vendor why would traffic get diverted to your website? So get fully customized and uniquely designed hotel booking script with us. NCrypted's professional team will get in touch with you to develop a unique design to satisfying. Hotel booking script can be used to develop the following websites:
Vacation rental script
Accommodation rental script
Online reservation script
Do I require any kind of programming knowledge to use hotel booking script?
No, there is no such requirement to have knowledge of programming languages to operate the script. All you require is to have software to be installed on your device and then you can start working on it. Hotel booking script is user-friendly script designed keeping in mind, the non-technical users to get complete benefit out of the fully-fledged functionality platform. So the benefit of hotel booking script is that it can be handled by any entrepreneur, that are in software business or any other business.
How data integration will work for your Hotel Booking website?
The popularity of online travel agents(OTA) model grew in the Travel and accommodation field that led travel agents to use third party level APIs and integration for travel portals and online reservation. For your travel business, NCrypted Solutions work on providing the two integration methods such as GDS and CRS.
What is GDS?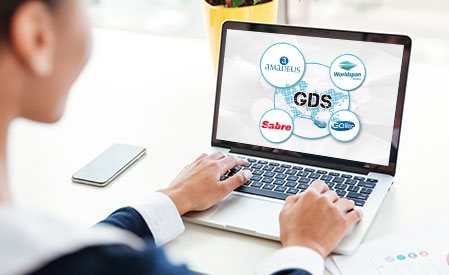 Global distribution system (GDS) is an online system which utilizes a platform between tour operators and travel bookers by rendering streamlined services of hotel rooms, air ticketing, car rental, vacation rental and many more. GDS network helps travel agents and companies by balancing listings, reservation selections, rates, scheduling with choice of permitting the customers to book tickets online.
GDS Integration
The 4 leading GDS providers in the travel industry are given below.
Amadeus, Sabre, Galilio and Worldspan
They are serving travel agents with quality service. At NCrypted, we have hands on experience in integration of GDS and XML API to make your airline, hotel booking, car rental, vacation rental business fully automated and very easy to use.
What is CRS?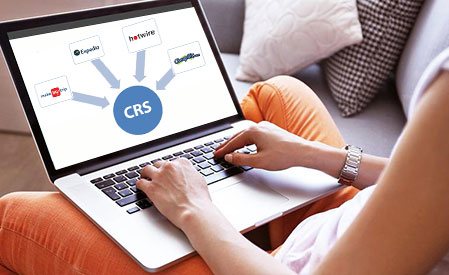 Computer reservation system (CRS) is the kernel of your hotel group procedures, centralizing the information from all your Property management systems (PMS) and other reservation systems.
CRS Integration
We integrate your CRS with some popular Online travel agents(OTA) as well as aggregators as mentioned below:
MakeMyTrip, Expedia, Hotwire and CheapAir
We provide service that integrates your CRS with major online travel agencies(OTA) to increase your reach globally and reduce the cost of your distribution.