DeviantArt Clone Script, Open Source
DeviantART Clone by NCrypted Solutions is a compelling social media script blended with art display and social networking services which permits you to start your own talent showcasing website for artists to a global audience similar to DeviantART. With this you can not only offer a platform for displaying art, but also offer artists to sell their prodigious work to individual.
It has dynamic functionalities needed for any salutary art displaying website. You can get advantage of our DeviantART PHP Clone to set off your own art display website combined with social networking media. It holds a dynamic social atmosphere where work is appreciated with sedulous care which contributes thousands of original works of art every day, ranging from traditional media, such as painting and sculpture, to digital art, pixel art, films and animation. It permits users to download and share their artistic portrait through which they'll be able to meet new talent every day.
Why should you use DeviantART Clone?
Social Media platforms have been engaged frequently by businesses to expand their presence in the market. This inclination towards business is growing rapidly, making it more constructive for social world. Online business is producing a lot of buzz in the market nowadays. Keeping that in mind, our developers have created a competent solution which is customizable and can be useful to incept your own art displaying/social media website.
Why do you need DeviantART Clone?
DeviantART Clone PHP has a marvellous integrated feature that maintains user's interest to work with eagerness. People have started using internet services more and more, resulting in the growth of online community. It goes without saying that social media has become one of the best ways to market oneself, showcase the skills in a manner which will be beneficial for your business in the long run. DeviantART Clone disguise as a helper in somebody's hour of need. Our enthusiastic developers have managed to build an effective, user-friendly structure of the clone that will help you in facilitating your own business in no time.
How DeviantART Clone work?
DeviantART Clone Script allows members to create an account in a manner which identifies them from the crowd of other artists on the site. After registering, members can also write in their journal, which is nothing but a blog where they can discuss about their shared interest or anything that comes in the mind.
Important tips for launching your own DeviantART Clone
Pay attention to the crowd
It's very important for any of the businesses to take every aspect into consideration without first showing the concept and getting approval. Stick to the plan and work according to it. Be crystal clear about it and also do some edification and outreach. That will be useful for your business in a long run.
It wouldn't be a big surprise for your business if it gets a little criticism. Try to be productive because it'd be really hard to release an element without any pessimism. You'll just have to make sure to use it wisely while focusing on your customers.
One of the important things to keep in mind while running a business is that you'll be held responsible for any changes you make on your site. So, make sure that it is feasible and user-friendly. If there's been a situation where your business gets negativity, be very remorseful; convey how you feel about it and pledge to adapt what is needed and deliver what is required.
Salient features of DeviantArt Clone Script
Browse art by categories
Allows purchasing art on a payment basis
Create groups for sharing art, create polls and post comments on it
Create works of art on the website with our paint feature
Members can get involved in, or create new chat rooms and forums to discuss art related topics
Art shows of the day are posted on a separate page
Art images can be downloaded, free or fee, for use as desktop wallpaper, cards, etc.
Member profile pages show member postings, favourites and comments
Add members as friends
Awards points to members for activity on the site
Payment module for on-site purchases of art
Search Engine Optimization friendly
Customizable admin panel with user-friendly CMS
Ready-to-go DeviantArt Clone Script or Custom Development Solution - Choice is Yours
Ready-to-go DeviantArt Clone Platform: Our DeviantArt clone platform already has standard features developed that enables you to kick start your project quickly with quality. The advantage of working with us is the fact that we've already got the base ready for you! The website clone architecture that we use in creating cutting-edge clone scripts similar to DeviantArt is highly scalable, robust, user-friendly and can easily be customized as per your project requirements.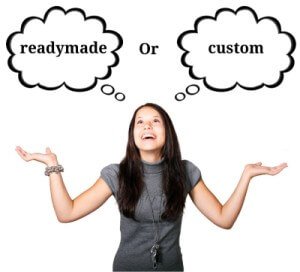 DeviantArt Clone Custom Development Solution: While ready-to-go off-the-shelf DeviantArt clone script enables you to easily launch your own website similar to DeviantArt at a comparatively cheaper cost initially, you will also want to customize it extensively if the market segment already has significant competition. You simply wouldn't want to go ahead with another me-too website that doesn't deliver a unique message to your target audience and doesn't provide any unique features different than your competitors. A good DeviantArt clone script may have basic features that will allow you to test the shores with a prototype but that might not be enough for a website you are planning to make money with! If you launch your full fledged website with the same common features that everybody else has, why would visitors still be interested in your website which has nothing new or different to offer compared to DeviantArt or the common competition using the same DeviantArt clone script?
Enter NCrypted! This is our expertise and this is what we do. Trust us when we say you will need customization, as you definitely will since your website visitors will want to see something different when they visit your site.
We have the base DeviantArt clone platform ready for you and since the platform is highly expandable and customizable, we can easily modify it to match with your requirements, be it for some design UI (user interface) tweaks or a complete custom design or a responsive web design requirement, a few features alteration or addition of many new unique features and modules - we have been doing it all and are eager to listen to your requirements.