What is Pinterest Clone?
Pinterest Clone is a prominent photo sharing script powered by NCrypted Website which allows members to post photos by choosing various categories on different boards using PIN. Collections of single-themed Pins are referred to as Pin Boards and users are considered to be pinned to that board. Pinterest Clone Open Source possesses qualities that are required for a photo sharing website. In addition, it is also a social media platform for sharing valuable ideas, interest and creating pin boards for new ideas that can generate lots of interest among members.
Each and every pin is a thought. They always direct back to the sites they came from. It?s one of the useful things for your members because by saving the pin, they can use it to add the content. Boards are where your members can collect their pins. Each board put in the picture of what others think about. Members can even follow the boards who pins they like. Our Pinterest Clone lets you discover things in a unique and graphical way. It?s one of the good ways because members might come across something they like while browsing the boards. It lets your users get connected with new people every day, sharing the same interest. It?s a nice way of getting in touch with people and explore a lot about them. Like their hobbies, passions and values.
Why do you need Pinterest Clone?
With more and more users are getting attracted towards social media sites, Pinterest Clone Script renders like a boon for social media activists. IT allows users to save, share and like certain pins/images to get connected and stay in touch with heterogeneous people throughout globally. Without an iota of doubt, it is one of the finest social environments which lets you furnish your ideas and vice versa.
Why should you use Pinterest Clone?
The website clone architecture that is being used in Pinterest Script is persistent, protractible and user-friendly and can be modified as per your business needs. Our experienced developers surpassed in creating a well-organized, dynamic and scalable Pinterest PHP Clone that will definitely help you kick-start your own photo sharing/social media website in no time.
How does Pinterest Clone Work?
Pinterest clone allows the members to create a business account, which is really fruitful for them. Members can get started with creating the boards once the creating of account is done. Boards will allow the members to fill up the form about the description so that other people will know what it?s about. In addition, members can even keep the board secret, so only they have the access to it. Pinterest Clone permits members to add the pins to the pinterest boards in different ways. It has this fresh concept of rich pins which are a special type of pinterest pins that makes the Pinterest Clone more effective, seamless and demanding. To use this functionality members have to follow simple processes.
Add the appropriate metadata to the website content.
By corroborating the rich pins
Members can even get a report from beginning to end in a methodical manner. Pinterest Clone?s analytics will help the members to see their location, demographics
Benefits of Pinterest Clone Script
Reading list
Pinterest Clones allows your members to save thoughtful articles and books related to their vocation by making pin boards of all your selected good reads that will draw the reaction of the visitors and customers. Members can even create a secret boards will all the books and articles they?ll probably read on their free time. It?s a fine way to store them so that they don?t get misplaced in the bookmarks folder. This will be helpful for your business because more people will use it eventually.
Gift Guides
Members can turn their pin boards into gift themed guides. By providing varieties of way to commemorate the pin is a nice way of selling the products. This will draw the audiences out and eventually help you grow your business.
Focus
Pinterest Clone is more focused on interests than people. It centers around the topic which your members are interested in. Let?s say for example, one of your members is a gourmet, he/she will get a good exposure to food, recipes and tips. So, eventually it will draw attention to other users as well thus, it will be helpful your members and for your business to grow.
Salient features of Pinterest Clone Script
Login via Facebook, Twitter or Registration
Unlimited Board creation
Unlimited Pins can be pinned to Boards
Add/edit/delete images on Boards using Pin
Enables individuals to follow or unfollow Boards
Allows Zooming photos, and linking to websites
Allows Re-Pin of images
Ready-to-go pinterest Clone Script or Custom Development Solution - Choice is Yours
Ready-to-go pinterest Clone Platform: Our pinterest clone platform already has standard features developed that enables you to kick start your project quickly with quality. The advantage of working with us is the fact that we've already got the base ready for you! The website clone architecture that we use in creating cutting-edge clone scripts similar to pinterest is highly scalable, robust, user-friendly and can easily be customized as per your project requirements.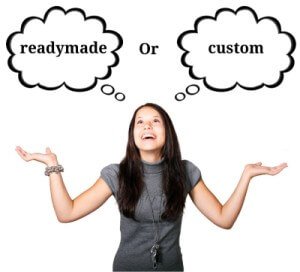 pinterest Clone Custom Development Solution: While ready-to-go off-the-shelf pinterest clone script enables you to easily launch your own website similar to pinterest at a comparatively cheaper cost initially, you will also want to customize it extensively if the market segment already has significant competition. You simply wouldn't want to go ahead with another me-too website that doesn't deliver a unique message to your target audience and doesn't provide any unique features different than your competitors. A good pinterest clone script may have basic features that will allow you to test the shores with a prototype but that might not be enough for a website you are planning to make money with! If you launch your full fledged website with the same common features that everybody else has, why would visitors still be interested in your website which has nothing new or different to offer compared to pinterest or the common competition using the same pinterest clone script?
Enter NCrypted! This is our expertise and this is what we do. Trust us when we say you will need customization, as you definitely will since your website visitors will want to see something different when they visit your site.
We have the base pinterest clone platform ready for you and since the platform is highly expandable and customizable, we can easily modify it to match with your requirements, be it for some design UI (user interface) tweaks or a complete custom design or a responsive web design requirement, a few features alteration or addition of many new unique features and modules - we have been doing it all and are eager to listen to your requirements.