What is WhatsApp Clone?
It is well understood that WhatsApp has taken the instant messaging and social media industry by storm. It is easy to say that WhatsApp is one of the best ways to stay connected with your loved ones, even when you are miles apart from each other. NCrypted Solutions' WhatsApp clone is an advanced social networking script that enables you to run your own instant messaging and social media business to help people stay connected with each other. If you are willing to jump into such a promising business then our WhatsApp clone fits right in.
What to consider before launching your own WhatsApp Clone script?
The Whatsapp clone for your business should be augmented with various features that let you carry out user traction business. Below are some tips on the features that you can customize and provide inbuilt with our Best Whatsapp Clone:
App Compatibility: Whatsapp Clone Open Source should be compatible with different device configurations as possible using a single APK. This helps in achieving the largest user-base profile for your app.
User-Friendly: Provide an interface that helps a user to make the app tailor to their taste. Keeping it simple and one that is easy to understand gives better user experience.
Responsive: The website/app should be crafted responsive to provide

an optimal

viewing and interaction experience with easy reading and navigation across the widest range of devices.

Low Battery Consumption: Remember it is a mobile, an application should be designed considering it uses over the mobile phone by the user. It should be used to consume less battery delivering

best

consumer experience.

Localization: Focus on the niche audience to whom the service is to be provided. You can also localize the app according to the region and countries.
Eliminate Unnecessary Clicks on the App: An app should not distract the user from unnecessary clicks. Instead, provide direct destination clicks with less information. The Conversion rates fall sharply when a user is asked to do more tasks.
Sensitive Data Protection: This feature incorporates sensitive information like credit card number, phone number, mail id, etc.
Why should you use Whatsapp Clone?
Client Registration: The Whatsapp Clone Script encourages the client to get enrolled with the telephone number. The clone messenger integrated with API intended to approve if the clients are signing up with the telephone numbers for the first time or if they are logging in again.
Client Login: The login should be possible utilizing the enlisted telephone number while the Whatsapp source code stacks the current client's name, profile picture and the status.
Top picks and Synchronizing Phone Contacts: Amid the procedure of the client's information exchange, the contacts of the clients are synchronized on the server.
Visit Details: A visit is a trade of instant messages. With the Whatsapp clone, the client can discover when the message achieved the server, when the message achieved the collector and when the beneficiary had perused the message progressively. The client can likewise see when the beneficiary is writing.
Last Seen: The last seen status is refreshed when the client in reality last seen the Whatsapp clone. The contacts can likewise observe when the client is on the web or disconnected, constant.
Chat Option: Chatting secretly with the contacts is presently conceivable. This encourages the client to set talk erasure time that would erase the visit consequently after the proposed time span is finished.
Incite Search: Clients can look through the entire substance open in your record, discover message and visits, discover clients expeditiously through the search tab.
Productive Dashboard: An administrator can assume control over the portable application with finish control is serenely accessible through the dashboard.
Adaptable: Scaling up your business is certainly going to be a simple occupation with our hearty item.
Pocket-Friendly: Our Whatsapp Clone gives the best purchase arrangements that it is the most element stuffed item offered at low end valuing making it accessible at a reasonable cost for the clients.
White Labelled Product: The Whatsapp Clone application itself is all around enhanced with highlights all set to begin your business with your own particular image name.
Support iOS and Android OS: Gives extraordinary client encounter making the Whatsapp Clone application much perfect with iPhone and Android contraptions.
Moment Notifications: Stay refreshed with all the approaching messages through moment cautions and notices.
Ready-to-go WhatsApp Clone Script or Custom Development Solution - Choice is Yours
Ready-to-go WhatsApp Clone Platform: Our WhatsApp clone platform already has standard features developed that enables you to kick start your project quickly with quality. The advantage of working with us is the fact that we've already got the base ready for you! The website clone architecture that we use in creating cutting-edge clone scripts similar to WhatsApp is highly scalable, robust, user-friendly and can easily be customized as per your project requirements.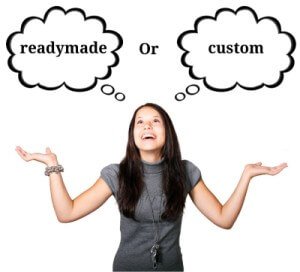 WhatsApp Clone Custom Development Solution: While ready-to-go off-the-shelf WhatsApp clone script enables you to easily launch your own website similar to WhatsApp at a comparatively cheaper cost initially, you will also want to customize it extensively if the market segment already has significant competition. You simply wouldn't want to go ahead with another me-too website that doesn't deliver a unique message to your target audience and doesn't provide any unique features different than your competitors. A good WhatsApp clone script may have basic features that will allow you to test the shores with a prototype but that might not be enough for a website you are planning to make money with! If you launch your full fledged website with the same common features that everybody else has, why would visitors still be interested in your website which has nothing new or different to offer compared to WhatsApp or the common competition using the same WhatsApp clone script?
Enter NCrypted! This is our expertise and this is what we do. Trust us when we say you will need customization, as you definitely will since your website visitors will want to see something different when they visit your site.
We have the base WhatsApp clone platform ready for you and since the platform is highly expandable and customizable, we can easily modify it to match with your requirements, be it for some design UI (user interface) tweaks or a complete custom design or a responsive web design requirement, a few features alteration or addition of many new unique features and modules - we have been doing it all and are eager to listen to your requirements.