Flickr Clone Script, Open Source
Flickr Clone by NCrypted Website is a well-suited social media script merging image/video hosting and social media services that grants you to start your own image and video hosting website similar to Flickr that allows users to post photos and videos online. Here, the members are allowed to create and upload whole photo albums and video files in editable size, along with new categories and sub-categories, adding favorites, etc. with just a few clicks. Each and every essential aspect that is needed in any lusty image/video hosting website has been covered properly by the Best Flickr Clone.
Why should you use Flickr Clone?
Businesses now days are contemplating and focusing on Social Media platforms that allows their business to grow promptly. Flickr PHP Clone can be a handful tool at your disposal to emerge your own social media website and provides trustworthy services to the client.
With Flickr Clone, you can start your own online community similar to Flickr for photo lovers and bloggers and other aspiring photographers to showcase their talent to the community members and grow their social and professional network. It will help you kick-start your own photo-sharing, social media website in no time.
Why do you need Flickr Script?
Flickr PHP Script has amazing built-in features that permit users to work with enthusiasm. It keeps the avidity intact which is helpful and motivating. As the businesses are emphasizing on providing online services, it has become a trend in this world driven by cutting-edge technology. It is ready to lend a hand to fulfil your business requirements. We've been able to put up a regimented structure of Flickr Script Open Source clone that will effectively help you in initiating your own social media business with customizable features affixed with. Needless to say that the users today are using such photo sharing, social media websites that endows them with an innovative place to bespeak their talent, concomitantly having fun. It's a nice way of meeting new people with the same interest, build a foundation and reciprocate which will lead them into a new discovery.
Businesses have watchfully engaged social media websites for growing their business as well as to mark their territory in the context of targeting their audiences through such social media websites. This significant thriving has managed to draw the audiences out without having to put many efforts. This directly reflects on the sales and ultimately will be producing more money. Flickr Clone PHP will become a useful tool to your ultimate customers who wishes to brighten up their business's niche market requirement and will work as a resourceful device for them too.
Benefits of Flickr Clone
It is evident that contacts are the central part of enlarging and learning. Flickr Clone makes it trouble-free for users to get in touch with people and keep tabs on their daily doings. One of the best things about using our Flickr Clone Script is that it lets your members meet new people every day sharing similar interests, helps grow their circle, enhance their image and video visibility over the web.
The primary concept of Flickr Clone is to allow users share their quality work with others so they can direct their followers to their talent, i.e., photography, etc. Additionally, it will become cleverer while sharing those images and videos over groups so that their work would get noticed by highest number of people.
By joining a group of fellow members, it will permit your users to have a conversation with them, stay connected with them to check out other people's work, know what's been happening around them in other photo groups, learn some new methods and they'll be delivered with a lot of knowledge in the field.
Posting the quality work in an online forum is not the only thing your members will be doing. it's also a great place to get inspired by observing and recognising other people's work. It allows your members to learn new things while having fun.
Flickr PHP Script is useful in storing and displaying the images at full resolution. This without any doubt will attract your users. The best thing about the full resolution is that there won't be any loss of information and detail.
With integrated design supported by Flickr Script, users get a showcased view of beautiful photos on endlessly scrolling pages.
Salient features of Flickr Clone Script
Allows creating a number of groups with unlimited members
Privacy settings for your photos like public, friend, or private before uploading them
Enables members to comment, vote and share each other's photo albums
Members can create blogs of their own
Ability to add/edit/delete photo tags, title, and description
Allows zooming in photo images
Allows creating shared events
Calendar management
Ready-to-go Flickr Clone Script or Custom Development Solution - Choice is Yours
Ready-to-go Flickr Clone Platform: Our Flickr clone platform already has standard features developed that enables you to kick start your project quickly with quality. The advantage of working with us is the fact that we've already got the base ready for you! The website clone architecture that we use in creating cutting-edge clone scripts similar to Flickr is highly scalable, robust, user-friendly and can easily be customized as per your project requirements.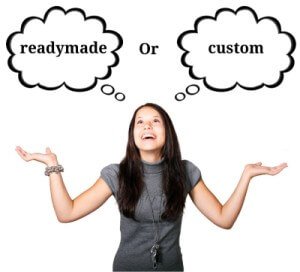 Flickr Clone Custom Development Solution: While ready-to-go off-the-shelf Flickr clone script enables you to easily launch your own website similar to Flickr at a comparatively cheaper cost initially, you will also want to customize it extensively if the market segment already has significant competition. You simply wouldn't want to go ahead with another me-too website that doesn't deliver a unique message to your target audience and doesn't provide any unique features different than your competitors. A good Flickr clone script may have basic features that will allow you to test the shores with a prototype but that might not be enough for a website you are planning to make money with! If you launch your full fledged website with the same common features that everybody else has, why would visitors still be interested in your website which has nothing new or different to offer compared to Flickr or the common competition using the same Flickr clone script?
Enter NCrypted! This is our expertise and this is what we do. Trust us when we say you will need customization, as you definitely will since your website visitors will want to see something different when they visit your site.
We have the base Flickr clone platform ready for you and since the platform is highly expandable and customizable, we can easily modify it to match with your requirements, be it for some design UI (user interface) tweaks or a complete custom design or a responsive web design requirement, a few features alteration or addition of many new unique features and modules - we have been doing it all and are eager to listen to your requirements.