Lyft Clone Script
Are you in a business of a transportation and want to go online with your own website? Here, we are with the excellent and state-of-the-art technical approach for your business need. Lyft Clone is Open Source Script and works exactly as a very well known website, Lyft.com.Lyft Clone Script is an easy and all in one tool to find a ride online. It helps end users to get a nearby driver in minutes. Lyft Clone is coded using PHP and MYSQL and it is stand alone software so no need of 3rd party installation like Joomla, Magento or WordPress. You can even integrate your own function using customization as per your business needs.
Passengers use the app to request rides and drivers use the app to accept the request for rides, navigate passengers, and handle other driver issues like their pay, vehicle and insurance.Drivers have to register for driver side and they can access to the features of the driver side of the website and switch to the passenger side whenever driver wants. Same way, passengers have to register for the passenger side and they can only access the features of the passenger side of the website.
How does On Demand Taxi Booking App Work?
BooknRide is an on-demand transportation app like Lyft that works on a simple formula - It allows riders to book a cab by simply tapping the 'book now' button on their Lyft clone App, and get a cab arrive at the defined location, literally on demand.
How does On Demand Taxi Booking App Work?
BooknRide is an on demand taxi booking app like Uber that works on a simple formula - It allows riders to book a cab by simply tapping the 'book now' button on their app and get a cab arrive at the specified location, literally on demand.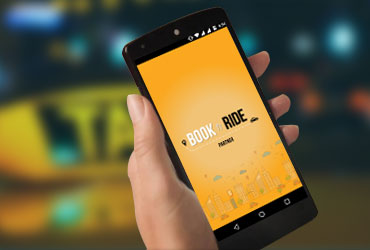 PARTNER APP
BooknRide driver application simply focuses on it's driver based aspects - to provide rider info, user requests, ride details, navigation details, transaction summary etc. in a convenient format.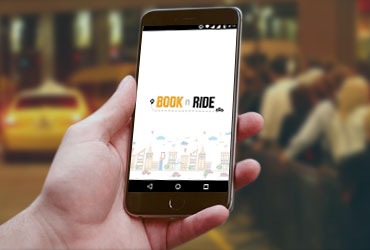 RIDER/USER APP
It allows the users to book cabs involving all the factors like destination, time of arrival (ETA), location details - all powered with easy to use navigation.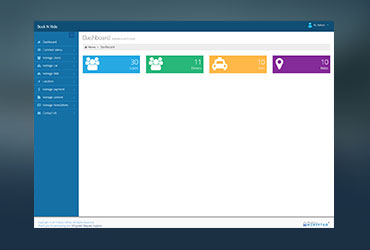 ADMIN DASHBOARD
View it all like a boss to speed up your taxi booking business outcomes with BooknRide App - view rides, rider details, driver details, define cluster areas, custom geo fencing, transaction summary and more.
Deep Dive - Uber Business Model Explained
Salient Features of Lyft Clone Script for Passenger
Map: Lyft Clone Script shows the passengers their location and the location of the cars. It allows you to select the pickup and drop off location. Passengers can also select from the different Lyft services on the map.
Set Pick Up Location: Setting the pickup location is very easy with the tool.
Select Destination: Add destination bar allows passengers to set the destination by tapping that bar and entering an address or a name of a location.
Lyft will Show an Upfront Price After Setting the Destination: The best way to get a Lyft fare estimate is simply entered the pickup and drop off location and see what pops up. Multiple stops also can be added, if rider wants to hop off the ride before the final destination.
Set Destination: After setting up the pick up location, add destination through add destination bar by just entering an address or name of the location.
Free Rides: The free rides section shows the passengers how they can get free rides.
Ride History: This option shows the passengers the recent history of rides the passengers have taken. How much has been paid, request a fare review.
Promos: This option is to get the free ride on the particular promo code.
Salient Features of Lyft Clone Script for Drivers:
The driver features of Lyft Clone Script is pretty simple and straightforward.
Go Online: This option is to receive and accept the ride requests.
Earning Tab: This tab shows the information about daily and weekly ride earnings. It doesn't show referral earnings. It doesn't give an easy way to bring up information about one specific ride.
Weekly Acceptance Rate: This feature helps the drivers to notice current acceptance rate.
Referrals Tab: The referrals tab shows the drivers how much they can earn by referring new drivers and passengers.
Vehicle: This section shows the drivers' active vehicle and allows them to switch to another vehicle profile if they have any.
Help: This help section links you to the Help center, roadside assistance, a ride walkthrough, and a few other options.
Grow your business with extraordinary team and experts in the era of high performing and customised technological ideas that makes exponential profits. We are known for helping our clients for many years building amazing technical and mobile solution with a rich admin panel that deliver higher engagement and out-of-the-blue usability. At NCrypted, our experienced and professional developers and designers deliver the exact quality solution which best fits in your business requirements.
Lyft PHP Clone Script from NCrypted Solutions includes all the technological aspects and their implementation, constraints of industry, user retention factors, and every other thing which is a necessity for the creation and the development of a cutting edge technical solution.Making your own website or app is something exciting for you and for this, it is advisable to listen to some expert people, but be sure to move to your own goal. The mix of the experience of the experts of technology and your own beliefs and personality is a perfect formula for leaders of the industry.