4486
Views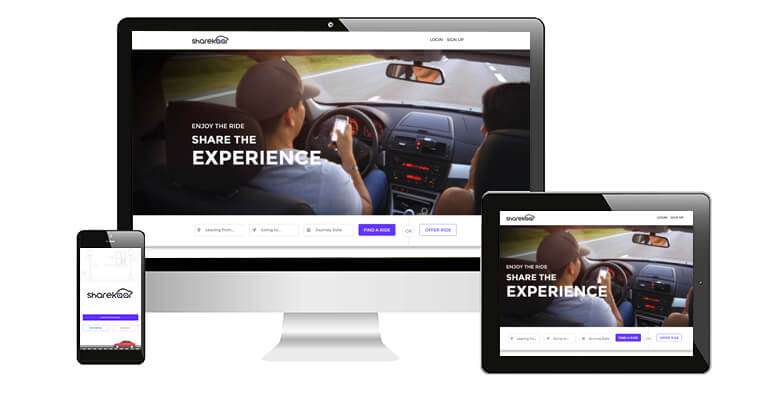 It is no wonder that ride sharing has been developing rapidly over the few years. This notion is welcomed eagerly and widely accepted to achieve the following things:
Reduce the cost of Drivers and Passengers

Reduce the number of trips a car makes

Reduce the excretions that come from car

Reduce traffic pollution
This notion of ride sharing has taken the world of transportation by storm. Most of the taxi based companies are taking advantage of technology that has become commonplace for all of us: Social media and Smartphones.
Many of the businesses are leaning towards a car sharing platform such as BlaBlaCar that connects passengers and drivers who want to travel together between cities. To put icing on the cake, NCrypted Websites has managed to create an effective Car Sharing Software – Sharecaar that allows you to get started with your own online car pooling business.
Sharecaar is a modishly designed car sharing software, focusing to take a big step forward in carpooling and car sharing industry. It allows passengers to share their ride with other co-passengers, giving them a cost-effective and wonderful riding experience. It is an interdisciplinary software bundled with manifold features for drivers and passengers to accomplish work ethics.
Sharecaar is a car sharing software with extensive features such as:
Booking Details

Reservation Details

Payment Gateway

Newsletter Management

Manage Payments

Manage Commission

Ride Management

Manage Car Detail
Check out the rest of features.
Sharecaar is bundled with spellbinding features to kick-start your own car sharing business. The ability to broaden up the ride service has become quite paramount. With the growth of on car sharing industry, Sharecaar is an ideal option for startups who are thinking about diving into this field.
Let's connect to talk about the continual possibilities to amplify your ride sharing business.