2567
Views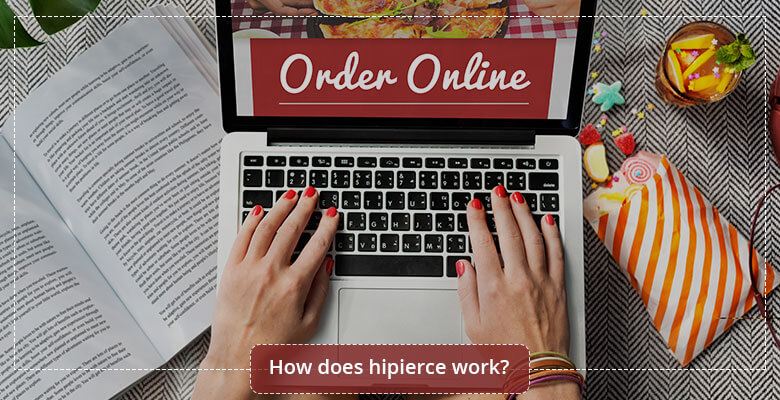 As technology advances, businesses are simultaneously adopting new technologies to operate their business processes. The same goes with the online food delivering platforms. Who could have ever imagined that one day the service that we receive in restaurants can be availed from the comfort of our homes? This is a mesmerizing change that happened in the food industry, and all the credit goes to the ever-advancing- technology and, of course, the technocrats/ developers who make it happen.
Today, with one click on our device, we get our medicines, clothes, food, electronic devices, etc., delivered right at our doorsteps. Things have drastically changed with the arrival of the on-demand industry.
This industry has given big/small firms new opportunities to make huge profits by expanding their reach and breaking through various service barriers both offline and online. On-demand services are available in a variety of industries, including healthcare, finance, food, logistics, domestic services, e-commerce, and education.
The on-demand business model is a vast topic, but today we will stick to our on-demand food delivery business model. In this business model, we will be covering the scope of the food delivery industry (as an add-on) and will mainly focus on the Hipierce business model to achieve our answers to the most wanted questions- "How does Hipierce make money?" and "How does Hipierce work?
How does Hipierce work?
Hipierce is not at all a food delivering platform, but it is even a better version of it. Its business model works to make other food ordering and delivery businesses come online and offer services to customers.
Hipierce is not a B2C company. Rather it's a B2B company. It allows restaurants to avail the services of online ordering seamlessly through the Hipierce business model.
Restaurants can easily add online ordering features to their services with a beautiful and highly advanced website. And in case the restaurant already has a website, then with Hipierce they can upgrade their older version into a new, better version and can generate more orders. Not just this, if a restaurant is willing to obtain their mobile app, then with the web version, Hipierce also offers the restaurant's mobile app for free with customizable pricing to increase profit without sacrificing the bottom line.
Hipierce Business Model
Fast and easy to use
With Hipierce, restaurants can seamlessly impress their customers with a really beautiful and modern website. Food orders can be placed by customers easily through a menu page with a responsive design. Hipierce uses a CDN network to deliver the website to restaurants with a fast and reliable response time. Customers can use providers like Apple, Facebook, or Google to sign in quickly and securely, allowing them to focus on ordering meals.
Hipierce uses secured payment processors like Stripe to offer flawless and safe transactions to customers that support major credit cards and digital wallets like Apple Pay and Google Pay.
Native Restraunt Mobile App
Hipierce offers a mobile app facility to its partner restaurants free of cost. They create mobile applications that run natively on both iOS and Android with an ordering system and push notification that keeps customers up-to-date with their order status.
Delivery with Postmates Integration
Using a third-party connection, Hipierce allows its restaurants to pay zero commission to Postmate delivery service. They also provide complimentary restaurant delivery with drivers.
QR code facility
This is an add-on facility as a safety precaution to provide a contactless option for customers, restaurant owners, and employees to interact and operate safely. In difficult situations like the COVID pandemic, people must interact and function safely.
Restaurants can provide their customers the ability to order from their device with QR code ordering, which is ideal for a food truck or restaurant with limited staff.
Other features enabling Hipierce revenue model:
Free Tablet & App for Restaurant
Free Designer Templates
Responsive Design Website
Free Restaurant Mobile App
Free Restaurant Self Delivery
Print to Receipt Printers
Curbside Pickup
Free eGift Card
Dashboard and Sales Insight
Free Catering Menu
Contactless Menu for Dine-In Ordering
Free Reservation
Sign in with Google
Google Analytics
Email Notification on New Orders
Adjust Menu Availability
Call Notification on Pending Orders
Sign in with Facebook
Sign-in with Apple
Custom and Special Hours
Facebook Pixel
Pause Taking Order for some time
Popup Announcement
Multiple Menu Pages
Complex Menu Option
Easy and Quick Sign-up Process
How does Hipierce make money?
Hipierce makes its money by allowing restaurants to offer online orders and delivery services to customers. It is on a mission to upgrade restaurants with already limited resources using technology. With this, Hipierce can assist restaurants in modernizing their appearance and increase their sales process. These modernizations help restaurants in capturing the attention of the younger generation and also other customers in this changing world of new technology.
We have already covered the features and its offerings part so let's move on to the plans and pricing part to understand how it makes money.
Plans and Pricing
The pricings are distributed in different plans with different prices for restaurants to choose from depending upon the requirement:
Essentials + branded mobile App- This plan starts with a one-time setup fee and includes:
Everything from Essential
Native Branded Application for iOS and Android
Online ordering on the application
Push notification for customers on order updates
Application with clean and easy to use design
Essential (Website+ online ordering)- This plan includes:
Free Designer Templates
Free Tablet
Free Hosting
Andriod, iOS, and iPadOS app for accepting and confirming orders
Built-in Online Ordering
Unlimited Orders
Built-in Reservation
Built-in Catering
Built-in eGift Card
Free Unlimited Promotion
Free QR Code Menu and Dine-in Ordering
Built-in Self Delivery
Full Support
Scope of Food delivery business model
On-demand services have not only made consumers' lives easier, but it has also enabled businesses to scale and become more profitable than ever before.
The food delivery business is booming in today's "stay at home" society. People are willing to purchase food online and eat it at home because going to busy areas or eating in a restaurant with friends is still intimidating, and this trend has majorly increased since the arrival of the Covid-19 pandemic, where people are still avoiding social gatherings.
While customers receive their orders via a food delivery app in a flash, the restaurant owner benefits from this approach by having additional sales chances with a wider reach.
According to statistics, millennials account for 60% of internet food orderers. This means that food ordering and delivery apps should be designed to properly meet the needs of the target population. One-step checkout and an advanced tracking system are very important and are usually one of the most expected features in an app.
On-demand food ordering apps have seen an almost 500% growth rate in the number of customers over the last four years. This rate is going to be even higher this year.
Conclusion
Due to the introduction of on-demand applications such as food delivery apps, grocery delivery apps, medicine delivery apps, etc., we have already seen a significant change in the way physical businesses can function online.
More innovative businesses are likely to enter the on-demand service and delivery arena in the future, which will increase demand for delivery app development companies around the world.
As areas such as healthcare, medicine, food delivery, or even food cooking require more qualified and talented personnel, job opportunities will grow.
One of the reasons why the on-demand app delivery sector will flourish in the future is because of the rising consumer base.
Platforms like Hipierce are making this dream come true for restaurants. Just like restaurants, many other businesses can come up with new ideas, and if you have one, then we are here for you. If you are desirous to launch a platform similar to Hipierce, NCrypted Technologies has the right solutions developed by our capable and innovative workforce. We offer customized and innovative features as per your requirement to let you launch successful on-demand fulfillment services providing platforms.