1900
Views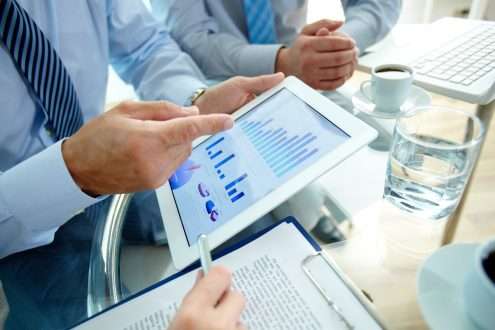 What are your views about business? You must be having your great ideas with you. Business is not just about providing products or service to your customers. Business is about beyond this, it is about creating values for your customer or client. And thus, creating a business model isn't simply about completing your business plan. It's all about mapping out how you will create ongoing values for your clients. Because it is not one time process to provide a product or service to your client.
In 2018, the scenario is going to be changed a little bit about business. Internet and social media usage will be increased in the coming year and you need to be more alert in engaging your audience. Here are some points which can be helpful to you to understand the scenario in the coming year.
Know your target audience
Announcing to a wide audience can be just waste of time and resources. Rather than targeting a mass, you need to identify your target audience to focus on specific people. Instead, when you create your business model, you need to narrow down your buyer personas. Note down each personas common challenges and the solutions your company will provide. For example, taskers are the main targeting audience for TaskRabbit.
Establish business processes
You need to have an understanding of the activities required to make your business model work before your business can go live. Key business procedures should be defined by first identifying the core aspect of your business's providing. In the case of Ticketbis, an online ticket exchange marketplace, key processes for business include marketing and product delivery management.
Develop a strong value proposition
How do you think that your company is better than your competitors? Establishing exactly what your business offers and why its better than competitors is the beginning of a strong self-evaluation and value proposition. After doing self-evaluation, determine how you will remain valuable to a customer over time.
Get out of your comfort zone for innovation
Your business plan will be on many assumptions when you launch a company. After all, until you begin to welcome paying customers, you don't truly know if your business model will meet their actual requirements. For this reason, it's necessary to come out of your comfort zone for future innovations.
Figure out your key business partners
Business needs key partners to work properly. When creating a business model, select key partners, like providers, strategic alliances or advertising/media partners. For example, for HomeDepot, key business partners may be lumber suppliers, parts wholesalers and logistics companies.
Build healthy consumer relationship
For any business, there comes a point of healthy relationship with customers. Relations can be built-up on social media for regular basis. The business can upload some informative posts regarding the core purpose itself or you can say that the business can upload a post by keeping in mind to their target audience. The other way to build a customer relationship is to provide proper customer support even after the service has been used. One more thing, review, ratings and feedback system also should be there for customers' review and feedback.
The channels through which customers can reach you
A website, a mobile app for Android, a mobile app for iOS and social media is the medium through which the customers can contact you. So this should be up-to-date, responsive and catchy.
Hope this is helpful to you to build your business model. For more updates about digital business, stay connected.
You may also like to read this blog about how this Walmart-Flipkart deal will affect eCommerce and the startup world!