7009
Views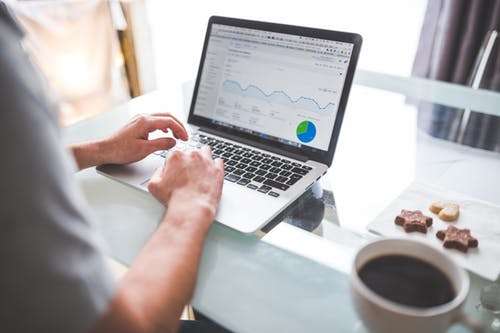 With many latest innovations in the business field, there have been many tools that are noteworthy, easy-to-use and dynamic but lack interaction and provide static insights. Some companies still rely on manual reports and dashboards that are no longer fruitful.
Today, augmented analytics has become a must for enterprises looking for digital transformation. With all the digitization and impacts of the internet, many enterprises have realized the importance of data and how they can utilize this data. This has given rise to the business intelligence tools and with that many initiatives have been taken to analyze data.
Augmented analytics came in the picture with the Augmented Analytics Gartner report published in 2017 that introduced the concept of augmented analytics defining it as an approach that automates insights using machine learning and natural language generation. The global research and advisory firm represented augmented analytics as to the upcoming wave of disruption in the world of data and analytics. Seeing the augmented analytics Gartner report, one can come to the conclusion that it holds great expectations for this disruptive technology.
Let's see 'what is augmented analytics?' and 'how augmented analytics is the future of data and analytics?'
What is Augmented Analytics?
Augmented analytics is an amalgamation of Machine Learning and Natural-language generation that provides insights using both the forms. To understand this better, let us go with simpler terms.
If you find out that your revenue has decreased 10% through some data analysis tool, you must wonder there can be many reasons for that but the data is totally useless to you. Thinking ahead, you would want to know the reasons behind the decline and once you know the reason, you can start working on it. Going deeper into the analytics can provide you with this. If you know what is the reason behind the decline you can directly start working upon it. This is exactly what augmented analytics does.
To understand what is augmented analytics in a better way, one must know about basic components that build it. There are three basic components of augmented analytics. Let us learn about those in brief;
Machine Learning
In simple words, Machine Learning uses an algorithm to identify patterns, trends, and other aspects. Machines inspect elements and analyze the data and build algorithms that can further process more data and provide higher accuracy data than humans. It further uses this statistical data to identify business trends.
You may like to read – Unicorn Company
Natural-Language Generation
The name itself suggests what NLG stands for, it refers to a system that translates a machine's language into simple human language. It helps to improve the communication processes by enabling a non-technical person to understand what is occurring in their data.
By combining NLG with Machine Learning, this latest technology gives the business users an easy way to internalize their data in easy language and get answers for their questions directly without any interference of data scientists.
Automating Insights
Along with the impressive duo above, Automating insights turn out to be the best feature of Augmented Analytics that make it different from other data analytics methods. The automated insights assess a company's performance and identify growth and determine the understanding of the company's stats compared to the rivals and others in the market.
After all these steps, it gives insights upon what can be done to solve various problems or improve the performance of the business.
In this way, this new technology not only analyzes a company's data but also gives insights and conveys the analysis in regular language so that it does not limit its analytics to the data scientists and analysts. Anyone on the team can make sense of it and work upon it. Let us see how augmented analytics is the future of data and analytics.
Why Augmented Analytics is the Future of Data and Analytics?
Augmented analytics not only provides you the data, rather it gives you actionable insights. This can help you reach the root cause of the problems. It takes you from raw data to actionable insights. Generally, this is done with the help of data scientists who need to work with business executives. This is where augmented analytics comes in the picture. It relieves the company's dependency on data scientists and automates the processes through the use of machine learning and artificial intelligence algorithms.
This is certainly different from the tools available in the market like Tableau. Those tools just make the analytics easier for the data scientists. It just enhances the process, it doesn't eliminate the need for a data scientist in any company, which is a major benefit because data scientists are in high demand which makes hiring one very expensive. But this can be avoided. How?
It is estimated that a data scientist spends almost 80% of the time to gather, prepare and clean up data whereas now all this comes under machine learning which is implemented with this new technology. With machine learning, all these tasks can be done quickly, automatically and more accurately. After which the only thing left to do is to work on the actionable insights provided by the system, which can be done by a non-technical employee too as the insights are produced in regular language with the help of NLG. Hence, it gives an opportunity to the small businesses as well to get their data analyzed without spending an arm and a leg.
With its unique combination, this new technology gives actionable insights. If not substituting the data scientists, it frees up their time so they could focus on much more complex queries rather than collecting and preparing data.
You may like to read – How does PayPal Work?
Advantages of Augmented Analytics
The core benefit of this lies with the data scientists. As explained above, it saves time for them to focus more on more complex issues.
Marketers also benefit hugely from this. The marketing team often relies upon the analytics team for analytics reports. The marketing heads need the reports to optimize and understand customer behavior to capitalize on the opportunities.
Digital marketers, brand and category managers, consumer insight researchers, if all these executives are given the right tool that provides automatic reports on the customer behavior and other aspects, can sync up digital traffic, ads, and track the company's performance in terms of price, production, promotion, and place.
Advances in this technology can positively impact on ROI.
This new solution to data analysis produces better decisions, more accurate predictions, and serve with better insights and things to be implemented further.
Why your Business needs Augmented Analytics?
There are myriad ways in which your business can benefit from this technology. Seeing the above advantages, one can see how augmented analytics helps at almost every step in your business from analysts to sales to marketing. At every point of your business, you will have to monitor the progress of your business through analytics.
Every business needs to understand how such business intelligence solutions can affect users, processes, and workflow. These solutions quicken your processes and can play a key role to wipe off your competitors and propel your business. With tools like this, your team can work with more up-to-date and relevant data without having to wait for long drawn-out unanswered processes. This will offer your team a simple way to manage complicated overwhelming flow of data which could lead your business to success.
You may like to read – How does Kickstarter Work?
Share Your Thoughts with Us!
How well did you like our blog "Revealing the Facts: What is Augmented Analytics?" Let us know in the comment section below!