4664
Views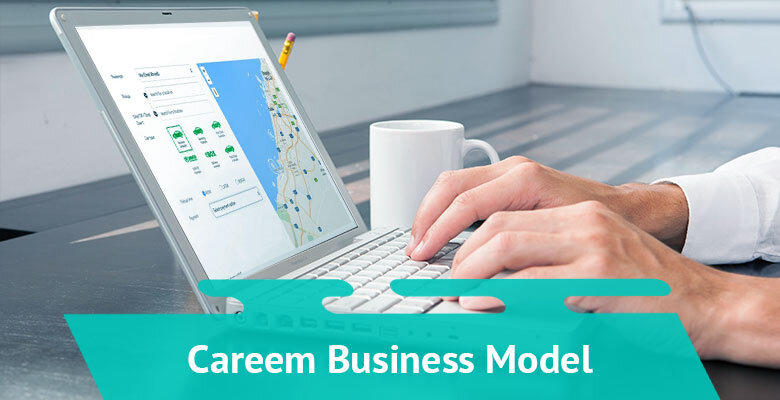 Have you ever heard anything against on demand? I am sure you have not and you will never hear any. As the wheel rotates there comes a time which changes things dramatically and beguiles the world in a super fascinating manner. Change is inevitable and some changes touch human lives just in order to bring all good. The rise of on demand has been just like that.
There are a lot many things in this world which can be simplified and need an advancement, this is where developing technologies delight the world. Detecting them and working on them to bring a solution is worthwhile. And presenting solutions to the world at a very right timing for the good of all can make you the king.
Careem is such a company following on demand economy with its big portfolio and has achieved great success in a short period. It has been developed with the idea of offering something apt to its market. It has designed a foundation structure for its business model considering the Middle East market and presented the best-fit solutions that people would happily accept.
Careem has come from the Arabic word Kareem means generous. So, Careem believes in being Kareem with everyone, brain producing such thought about giving more to somebody even once is great indeed.
We will here learn about the Kareem points about Careem like – What is Careem, How does Careem work, Careem Business Model, Careem Revenue Model. Learning about all these would aid us to discover how it became super successful in a short span of time.
What is Careem?
Careem is a transportation network company which transports people as well as things at its best. It has a lot to offer as its portfolio of products is vast. It has built several products which offer different services into transportation, delivery and payment modes.
The following is the list of attributes that are built by Careem:
Drive

Ride

Careem for Business

Careem BUS

Careem NOW

Careem NOW for Business

Careem PAY
Reading on, let us learn about these and how does Careem work for each of them.
What is Drive and how it works?
Drive is a simple registration platform where one can register to become a driver, a captain as Careem addresses to those who drive. Drive allows people to enjoy the best of the driving experiences with Careem. It comprises of registration and training session. And, the selected candidates are meant to download the driving app to set themselves to ride and earn. (Captains at Careem are supported with safety measures before the ride, during the ride and after the ride.)
What is Ride and how it works?
Ride is an application platform where one can hail a cab online in order to book it (and enjoy kareem experiences). It gives an option to pre-book a ride or book it on-time. It is very much similar to a famous ridesharing company Uber, Lyft. I must mention here that Careem has been a tough competition for Uber to survive in the MENA region.
What is Careem for Business and how it works?
Careem for Business is that service by Careem with which it took birth. It is the best business travel companion. Yes, Careem began its journey by offering just one service of pre-booking rides for business people. With a change, Careem for Business allows people to book a ride on time or pre-book them. Very much for business travel, very much in a superior way.
The user must provide basic information like name, contact number, email address, company's name and, one of the Careem's agents will get in touch with you for further formalities.
What is Careem BUS and how it works?
Just like Ride with Careem, Careem BUS is an on demand platform for travelling via bus. Book a ride and enjoy the service.
What is Careem NOW and how it works?
Careem NOW is an on demand food delivery platform. Order food online and get food in hand! One can also be a captain at Careem NOW and can deliver happiness. Careem offers a different platform to register and work as Captain for Careem NOW.
What is Careem NOW for Business and how it works?
Careem NOW for Business is a logistics service provider platform. The businesses, like eCommerce or grocery or Food & Beverages etc, need to submit fewer details about the type and name of the company, the type and number of deliveries they wish to have, the city etc and Careem would get in touch with you to offer the service.
What is Careem PAY and how it works?
Careem PAY is a seamless platform for handling all the payments. Careem PAY is linked with all other Careem platforms, thus handles all the payments securely. To link your card with it, go to Careem PAY, select add a card, scan your card, add details and it is done. Pay using card or turn your cash into Careem PAY Wallet credit and go cashless either way. Building own payment processor has its advantages. Hosting payments through own platform allows a good money flow you see! 😉
How does Careem make money?
Careem makes money by charging a commission from each transaction that takes place via Careem payment platform – Careem PAY. It charges 20% of the amount as its service fee.
Careem Business Model
Careem began its journey by offering just one service of pre-booking cars for business people. It was a website based service. They found a simple key to aid corporate travel inconvenience that was being faced by the Middle East Market. Solutions that upgrade human lives are always embraced. The people gradually began using the service for their personal travel as well i.e. beside corporate ones. With this, Careem took the flight and with its generosity, it has been picking the opportunities and maintaining its flight swiftly.
The company began to operate in July 2012. In 2013, it received a fund of $1.7 billion. It was led by STC ventures i.e. Saudi Telecom Company, a grandee, one-time monopoly! Careem has received a total of $421.7 million funds to date.
Careem has been expanding its portfolio and today it has varied products which offer different services that we have already learned about earlier in this article.
Careem Business Model Canvas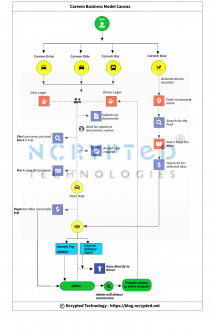 Careem Bot
Careem has launched a service called Careem Bot in fewer locations, where users can book a ride for them via WhatsApp. Interesting, isn't it? So, how does Careem work for Careem Bot? Careem Bot is WhatsApp chatbot that has been built by its team on WhatsApp API. It is a fine initiative to grow the business. Careem states, this platform aids to those who are not familiar with ride-hailing apps. This platform can bring out those group of people to participate in the system hence a positive addition to the business growth.
Careem Revenue Model
Careem has opened many streams for itself for revenue generation, for why not! Positive cash flow is important too besides profitability. Careem with its varied services like Ride with Careem, Careem BUS, Careem for Business, Careem NOW, Careem NOW for Business and Careem PAY produces revenue.
Careem tends to follow on demand business model in engagement with peer to peer economy business model, thus is double benefitted. It generates revenue chiefly through commissions.
Uber acquires Careem
Uber acquired Careem for a big amount of $3.1 billion in March 2019. It coughed up, for why not! A brainish move to acquire the UAE market. Careem has been a tough competition for Uber to sustain in The Middle East. And apparently, Uber with a tough move checkmated and killed all competition. Albeit Careem is a completely-owned subsidiary of Uber, it will continue to operate with own brand name independently.
Careem being armipotent, with its effective business model flared its flag in the country and will keep up with it but now with a change of double power! Ah Omg yes! 🙂 An acquisition is a big move for change, double forces together, double smartness together, don't you think so? Though there will be no competition, but results indubitably will be fruitfully double.
How to start a business like Careem?
It is super simple to start one such when you have approached NCrypted. We at NCrypted can aid you with supreme services, freeing you up from all the background hassle. Any of your concerns relating to business strategy or software development, we have fine experts who will settle your queries with fine solutions. And the brighter part is, Careem clone that is developed by us can help you start your ride toward this project even earlier. Get in touch with us!
Share your thoughts with us!
Thank you for reaching up to here while reading and learning about how does Careem work. Hope you have found this information helpful. Gift us with your valuable feedback in the comment section below.