4765
Views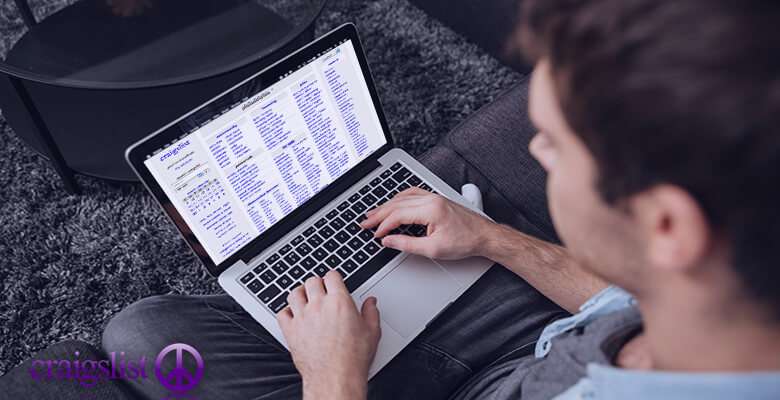 Don't you agree that everything we do these days is on the internet starting from watching dog videos to selling that old bicycle to finding what could be the best career for us? Everything! Even jobs! What if I tell you there's a place where you can find groceries and jobs and post ads for everything you wanna sell? What came into your mind? That's right, Craigslist.
Craigslist is a classified ads website that works as a marketplace for every American mostly. It is currently available in over 70 countries. To our surprise as well, Craigslist gets more views than Netflix per day! It always ranks somewhere in the top 20 sites in the US. Craigslist only has 50 employees as a result of the social awkwardness of the founder of Craigslist plus to maintain healthy social relationships as per Dunbar's theory!
History of Craigslist
Craig Newmark has always been open about his lack of socializing skills. Being a new resident in San Francisco, he felt isolated and tried to start the latest trend of socializing through the internet. He began an email distribution list passing on all the information regarding local events to his friends. Soon more people started subscribing and there were more non-event listings. And then it became a platform for recruiters to look for talented candidates as well and hence the jobs category was added!
In 1996, the craigslist.org website went live, and by 1999, Craigslist became a private for-profit company. In April 2000, the company had 9 employees working out of Craig's apartment. Soon the current CEO Jim Buckmaster joined Craigslist in January 2000 and gave a new life to Craigslist and a multi-city dimension to it. By 2004, Craigslist started earning from the job listings. In 2019, Craigslist finally introduced an app on the iOS platform and a beta version on Android. Through thick and thin, Craigslist is still one of the most used platforms when it comes to buying or selling or job listing across the US.
What is Craigslist all about?
So now let's shed some light upon the basic information about How does Craigslist Work? and we'll move ahead to learn how does Craigslist make money.
Craigslist is active in almost 70 countries today and the site is available in various languages. One can list an ad to sell something or also add a job listing. There's another section in the site, introduced later on, known as "Gigs". Under that section, anyone can add a small job or unpaid jobs for free. Any user can post an ad for free. Plus, the geographical locations help the users to search the listings more precisely. Anyone from any location can see all the listings across the globe.
Craigslist works on a peer-to-peer business model. As we can see, anybody and everybody has an access to posting ads or responding to those. Another interface to the Craigslist business model is through Agency to Agency or Agency to Peer model with the job listing feature.
How does Craigslist Work?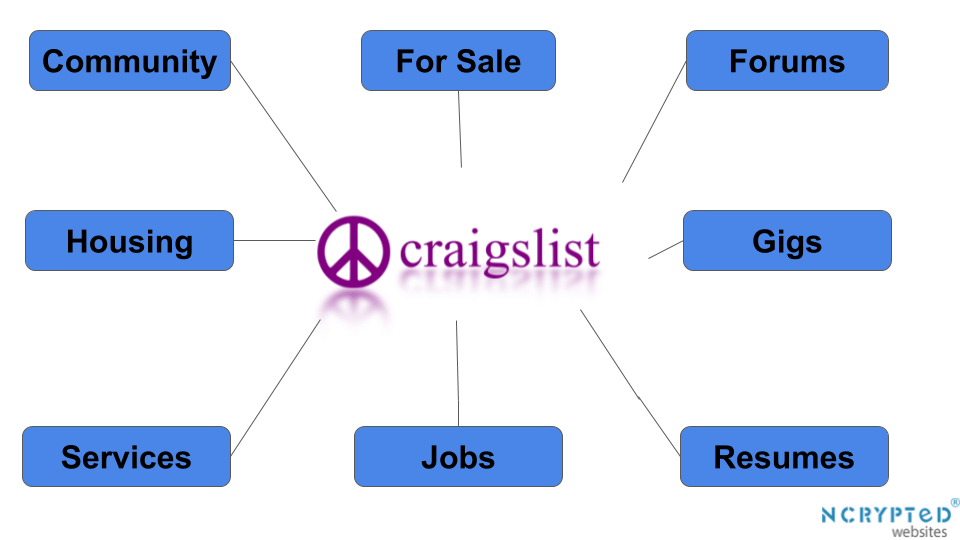 Craigslist is a community based classified advertising platform which enables users to post advertisements as per their requirement or things to sell. Once a user creates an account using an email address and mobile number, the user can go to relevant categories like community, housing, required items, services, discussion forum, jobs, gigs, and post resume. Any relevant category can be chosen and with some basic information, the advertisement goes live. Advertisement posting is a very simple procedure and can be done by anyone with a basic knowledge of computers.
These were the views on How does Craigslist Work. Let us have a glance at the How does Craigslist Male Money.
Read More: Sites like Craigslist
How does Craigslist attract more attention than Newspapers?
Craigslist works in a strategic manner. The company does not tend to be interested more in revenue generation rather it imposes more upon the enhancement of the website for the best user experience since they believe in keeping only a few employees they do not even need more revenue than what they earn.
In earlier times, if you wanted to post an ad, you'd have to go to a newspaper agency and pay for listing or pay a fortune on a Television ad. But today, you can sit at your home, in your comfort zone, and post your listing for free on Craigslist. Plus, it will help you reach a wider audience. You can have a global reach with Craigslist, unlike the newspapers. According to a study, there was a 70% decrease in the newspaper revenues between 2000 and 2010 and this rate is increasing. Although there were several other factors causing the decline, Craigslist was one of the most important factors. It is easily understandable as Craiglist provides many more benefits than a regular newspaper ad. But again, if it doesn't cost anything for posting an ad, plus it's free to create an account on the website as well, how does Craigslist make money then?
Craigslist Revenue Model
Let us first throw some light upon the Craigslist business model. The company works on a peer-to-peer business model that is similar to Airbnb. Anybody on the internet can make an account on Craigslist for free. There are basically two groups of people who create an account, whether you're a buyer or looking for a job or a place to rent, or you're a seller or a recruiter. Now a user can buy and sell from the same account, so the outlook of the website remains the same for both the groups unlike Airbnb or any other such websites. In a nutshell, Craigslist is a platform for people to post their listings or requirements and also for those who are looking for something. It can also be categorized under the marketplace business model. To everyone's surprise, the main focus of Craigslist is not to generate a huge amount of revenue as its aim is to provide a platform for people to communicate their requirements and a place where they could find anything and everything starting from thrifts to apartments for rent to jobs. All the money that they earn is being spent on the betterment of the infrastructure and providing the best user interface for heightening pleasant experience among users. This leads to more visitors and the word spreads around. With a larger user base, the website is obviously in the eyes for listings as the seller or the job providers can reach more audience through them. And that's one of the answers to how does Craigslist make money. Read ahead to know in detail.
How does Craigslist make money?
Although on the surface, the website seems utterly free to use for everyone, it bugs everyone how does Craigslist make money after knowing that the company approximately earns $1.034 Billion yearly revenue. One of the revenue streams for Craigslist is based on the fees that they charge for listings. Most of the ads are posted for free but a few are charged such as;
$25 for job listings within six major US cities.
$75 for job listings within the San Francisco area.
$10 for flat/apartment rental ads.
$3-5 for all by-dealer posts in the NYC area.
$5 for Cars/Trucks by dealers in the US.
$3 for Furniture by dealers in the US.
$3-10 for Gigs in the US and a few selected areas in CA.
$5 for Service listings in the US and CA.
Plus, Craigslist charges $5 for re-posting any ad that is live. So these are the only means of making money for Craigslist. However, the company also earns a bit through its Youtube channel named CraigslistTV. Still, it's one of the most popular websites in the US today. The best thing about Craigslist is that it does not have any unnecessary ads on its platform. It does not charge anything for most of the ads. This negligible amount of fee and a huge constant online traffic is what helps the company rule among the online marketplace business platforms.
It is also possible that the company has hidden the amount of profit they make. Craigslist could be planning to step into the latest arenas of advertising by using those funds.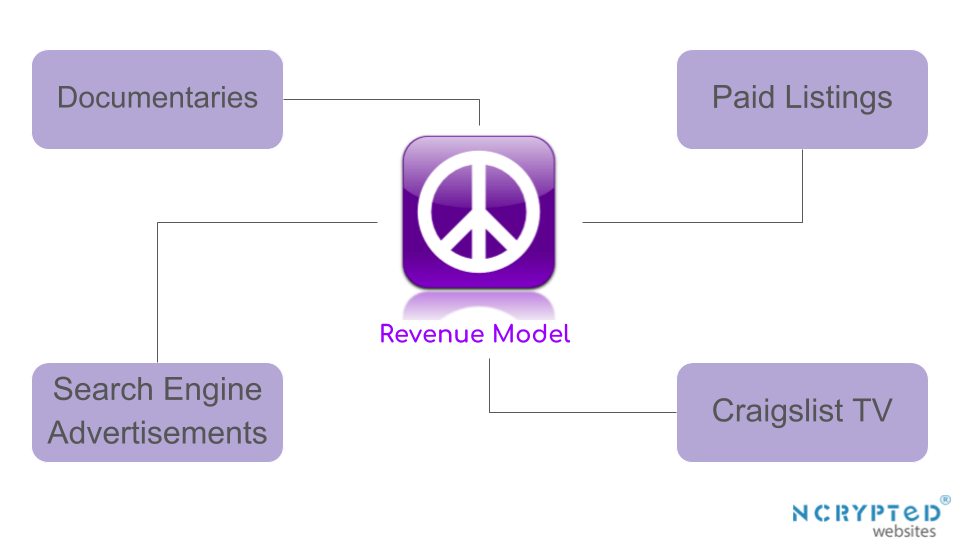 Parting thoughts
Craigslist has achieved heights of fame. There are several movies and TV shows that have been inspired by Craigslist. There have also been times when the company has been heavily criticized due to its lack of security as anyone can post any sort of ad and there were no verification systems earlier. Earlier, Craigslist consisted of an Adult's section that earned basically 33% of the entire revenue. After a few controversies and a bill passed in 2018 namely Fight Online Sex Trafficking Act, Craigslist shut down the entire personal section. But the company has worked its way through it all.
The one thing that anyone and everyone should learn from this company is that you need to give people enough reasons to remain in the limelight. What it does to do so is, focus more on the user's comfort and delight rather than the profits. The simple and elegant website makes it easier to operate.
At NCrypted, we believe in customer satisfaction more than anything. If you're looking to build a business like Craigslist or looking for a Craigslist Clone, you're at the right place. Our domain experts could help you with the ideation part along with our tech geeks to cover the execution till delivery. We also work well with customizations. All you need to do is reach us out and share your ideas.
Do you know of any other ways that Craigslist makes money from? Let us know in the comments section below! Give a read to other such interesting blogs too!