6179
Views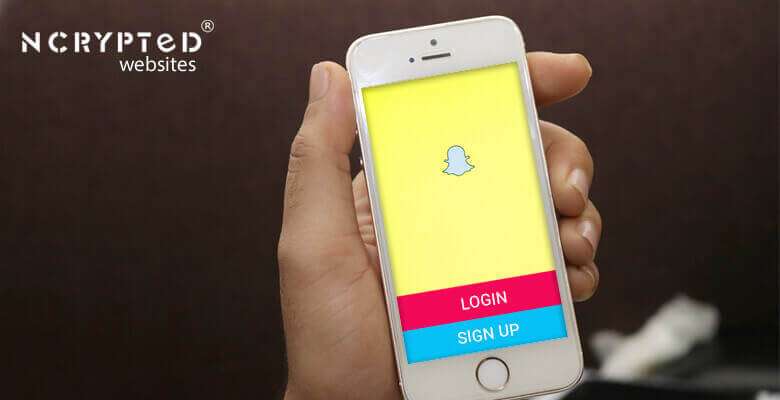 Snap – a picture or a 10 second long video which can be made creative with the use of face filters, animations & many other video editing tools. That's how the name came up. Snapchat's idea of answering the question of how does Snapchat work is that they would like to call their app as just a camera. Not your conventional camera, but a camera that is connected with your friends. Today the app has over 180 million people using this app to talk, play, learn & share pictures & videos.
Found in 2011 by former Stanford University students Evan Spiegel, Bobby Murphy & Reggie Brown, the idea was to start a messaging app, but the app has now become one of the leading social networking apps in the world & obviously you have heard about how it gave massive complex to facebook. A survey report by the Associated Press published in USAToday suggests that three-quarters of teenagers are on Snapchat in the USA. That is a reach bigger than mediums like TV, facebook & instagram.
Okay, let's face it: what truly influences social network sites to become this famous?
Youngsters.
In October 2013, Snapchat made a noteworthy update to the platform: Stories. users could now additionally add Snaps to a component called their "Story", which acted like a more drawn out account of snaps hung together. The posts last twenty-four hours subsequent to being presented and are public to all their followers.
How Does Snapchat Work?
How does Snapchat Work – This question has made us all think. Well, the answer is pretty clear. Snapchat basically allows you to put a "snap" or a "story" for 24 hours. It can be an image or a video. So, how does Snapchat work differently from other photo sharing apps? Well, Snapchat is highlighted by the filters used for pictures & videos. The animated filters can turn your face into a puppy, turn your voice into a rabbit voice & show your animated version as an emoji on real life places. These stories disappear after 24 hours. Unlike instagram or facebook, who show your pictures & posts in a timeline which you can scroll, Snapchat shows pictures & videos in a story presentation format. You just need to tap the screen to go to the next story. Snapchat were also the first ones to use augmented reality into social media posts/stories.
Snapchat has launched their own online store where you can buy sweatshirts, mugs & other Snapchat merchandises. It is called as the Snapchat store. Although Snapchat does not see the store as a serious revenue generator and how does Snapchat work with the merchandises? The answer is that it is more of marketing gimmick to spread the word as much as possible. They claim that the opening of the online store is one way from the Snapchat to give something back to the community. The way trade world sees it is that you can't peep into other people's phones to see what they are doing making crazy faces & swiping across the screen. You can't send any snaps on people's phones if they are not on Snapchat. But you can show someone wearing a Snapchat tshirt or a kid playing with a dancing hot-dog plushie & make them wonder what all this Snapchat fuss is all about.
The Shazam Partnership
Partnering with Shazam is considered as one of the biggest moves & a milestone in the short history of Snapchat. How does Snapchat work with Shazam? Well, the answer is pretty obvious. They allow this app that identifies recorded audio inputs by users & recognizes the audio & gives information about it to its users. Many people around the world use this app to recognize a song that they have heard & recorded somewhere or are hearing currently. Shazam broadened its reach by partnering with how does Snapchat work & introducing a feature that would automatically write down the name of the track being played in the background music in the user's snap. Shazam has partnerships with many top record labels. Thus spreading the wings to Snapchat's daily 2.5 billion snaps generated a lot of revenue for all parties involved.
How Does Snapchat Make Money?
The Snapchat business model is very dynamic & it attracts all stakeholders. Snap Inc. the company that owns Snapchat is worth $20 billion. Much of its revenue is generated via advertisements. How does Snapchat work?– The answer is that they don't keep any records of demographic or geographic distributions of users to the advertisers on Snapchat. As a result of that, we all see same ads on our Snapchat unlike on facebook & instagram where we see relevant ads or ads about things we have been recently searching for.
Interestingly, you don't see flashing banners or pop up ads on Snapchat. Ads in Snapchat are just like any other Snapchat stories. If you want to put your ad on Snapchat, it has to be a snap. Apart from regular story-formatted ads that you see between your friends' stories, following are some other forms of advertising revenue on the Snapchat.
You may like to read – How does Snapchat Make Money?
Snapchat Discover
In its initial days Snapchat partnered with 11 leading news publishers like CNN, ESPN, Comedy Central & Vice to put all the news feed in the form of stories on Snapchat. The revenue share is considered to be 50% for Snapchat if the feed goes through them. Because of the dynamic format of the advertisements, the advertisers are happy to pay a hefty sum to Snapchat for their services. Snapchat is reportedly paid $100 per thousand impressions. On a breakdown, advertisers are paying about $0.15 per view on Snapchat.
Snapchat Business Model
Replacing the conventional advertising methods, how does Snapchat work with advertisers is by allowing them to put their filters for Snapchat users to try. These filters are integrated in the filters section of the app camera. This feature is mostly used by event companies who put their geo filters on Snapchat. So if you're near a theatre that is showing The Lion King play, you're most likely to have The Lion King geographic location tag as a filter. Users have to swipe right to access filters after clicking a picture or recording a video. Food chains like McDonalds have partnered with Snapchat to put their own customized filter in the snaps. This is a very unique way of advertising your product. For instance, you would not like to see a McDonalds ad on your screen while you are trying to view your friends' snaps or creating your own snap. But you wouldn't mind putting an animated McDOnalds symbol or a McDonalds filter in one of your snaps that you have created to share with your friends. So unlike on other social media platforms where the ad is only seen by one user, how does Snapchat work with sponsored filters is that they don't only disguise the ad to its users, but it also make it so attractive that the users use it as a geographic filter & decides to share that with their friends. Many movies have also partnered with this dynamic Snapchat to put their movie banners as geographic filters, for example recently released movie The Deadpool 2.
Another interesting way of advertising your product on Snapchat is the snaps with augmented reality lenses. Most phones these days have gyroscope built in. This helps them integrate animations to real life pictures or videos. Gyroscope determines the dimensions of the objects & creates life like animations on live objects from the camera. Many companies use their products as face filters. The movie X-Men introduced face filters of the lead characters of their movie to Snapchat. Food chains like Taco Bell use their tacos as face filters. Beats, owned by apple, have put their beats headphones face filter with animations. In the beats filter, a sound track is played in the background of the snap (if it's a video) & the users can open their mouths for further animations. The animation gives us an impression that the users are pretty much in awe of the product. This is such a smart way of advertising your product. Not only are these companies showing their products to the Snapchat users, they are also encouraging those users to make a snap story out of it & share it with their friends. This is like 2 gains in price of 1 & that is exactly the reason why the Snapchat gets paid massively for ads.
Another cosmetic giant L'Oreal used Snapchat filters to let people know how they would look if they used their products. This was touted as the most innovative advertising move on Snapchat so far. This not only allowed users to post pictures with make up & hair color without actually having used it, but also made the users aware of the products they were offering.
Evan Spiegel's idea in the product design class for the final project report at Stanford University in 2011 was laughed by his classmates. What was called a "terrible" idea has 7 years later turned down an offer from facebook to be taken over for a price of $3 billion. The company opened at $24 billion market cap in 2017 when they decided to go public. That meant that Spiegel was a stock reward of more than 37 million shares, making him the highest paid CEO of that year. 40% of its users are aged between 18 to 34 and year by year, the Snapchat has noted a significant rise (close to 50% rise) in number of users annually.
In 2017, Snapchat recorded revenue of $1 billion which is way more than what they recorded the previous year.
Trade analysts are predicting a massive rise in revenue for the year 2018 based on Snapchat. It is hands down the most dynamic app to share pictures. The infamous adaptation of stories by the facebook group to all its apps like instagram & whatsapp tells you exactly how popular the concept of temporary stories has grown among users. Instagram & whatsapp are trying their best to introduce innovative filters & stickers but Snapchat is always a benchmark in that department. They are partnering with more & more giants. One huge factor in the popularity of any app is the number of celebrities using it. There are many new users who sign in to a social networking app just to follow & know about their favorite celebrities. Snapchat seems to be the leader here as well as most celebrities prefer Snapchat as their most used app. With the ever rising popularity & continuous efforts of being taken over by giants around them, the story of the unleashing of a beast that is Snapchat is written in the stars.
Share Your Thoughts with US
What's your opinion on getting the insights on: How does Snapchat Work? Do you want to build a web or app like Snapchat? Feel free to contact us and for any query, you can discuss in the comment section, given below.
How to Launch Your Own Business Similar to Snapchat?
If you're willing to start your own social media business – you should go with Snapchat Clone which has customized features to let you roll with your own social media business.
Here are some other informative articles articulated by NCrypted Websites: