4911
Views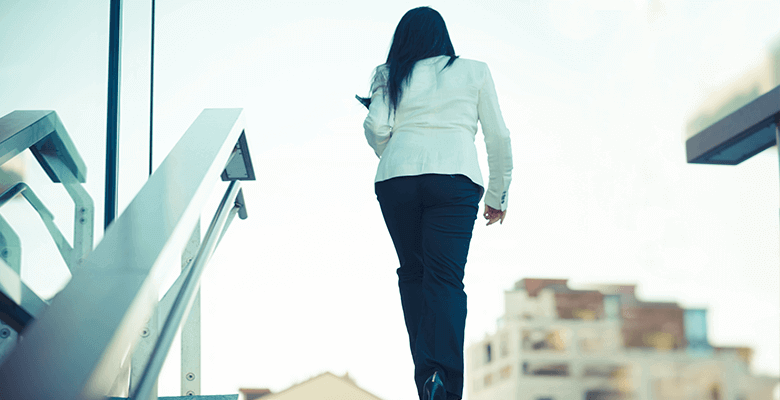 Every potential entrepreneur has at least one idea for the next big thing. Are you one of them? What makes startup founders different is their temperament to turn that idea into reality.
Successful startup founders are often being called as superhuman, but the reality is they're just like us. But with a passion and desire to achieve success.
Given the out-of-the-way lifestyle of an entrepreneur, filled by the promise of wild riches, it strikes as no surprise that many of the founders share inspiring stories about dodging the adversity.
And we've helped many of our clients to achieve their feat.
Here's a fascinating story of Nadia. How her journey kicked off – leading her small business and turning it into a huge travel agency is something you'd be interested to read in.
Safari Finders – How it Started?
Nadia is a hard working woman that's trying to make a decent living and spend some quality time with her family. Residing in Porterville, Cape town. But Nadia had a dream of her own. She wanted to dive in the world of travel sector and want to expand her business and want to share Africa with the world. To achieve this dream, Nadia pulled some strings and got in touch with a local. She was using a property management company to distribute and manager her vacation rental but was very discontented with their performance and the services that she was getting. The moto that drove Nadia for Safari finders is the famous quote by Walt Disney that she always believed in: "All our dreams can come true, if we have the courage to pursue them."
She knew she had to do something different. She was not seeing the tenancy she knew she should be having. She started looking for fruitful solutions and that's when she stumbled upon NCrypted.
Enter NCrypted.
Grabbing the Opportunity
NCrypted saw a big opportunity to help Nadia overcome some difficulties while helping her dive into the travel sector. We understood her concern and proposed an idea solution to get started with her own travel business.
After getting in touch with NCrypted, Nadia noticed a 100% increase in bookings and made a decent amount of revenue within her first 2 months. She has now fulfilled her dream of taking Africa and sharing it with the world and continues to enjoy increased bookings and first-class customer service.
The Journey of Safari Finders
Let's see What Nadia has to say about her journey of Safari Finders
When asked about describing her journey of Safari Finders in one sentence, this is what Nadia had to say: Become the leading online marketplace for Southern African vacation rental and tour industry. We love what we do! We are passionate about country and want to share Africa with the world!
Furthermore, Nadia went onto explain how her beautiful journey started and how she tackled it: I have worked in the tourism industry for over 5 years now and reach a point where I wanted to make vacation booking more efficient and user-friendly. This was made easy with the help of technology, the internet and NCrypted. I found NCrypted online and after reading some customer reviews and trying out their demo and decided that this was the start of Safari Finders.
Upon asking: What led her to pursue this startup idea? This is what Nadia had to say: I'm a proud South African who is passionate about my country and I want to share it with the world. Its this passion that directed me to the tourism industry and I realized that I enjoy being able to assist people in planning their Safari holidays in Africa.
Nadia's mellow response when asked how the competitive landscape look like in this industry was indeed praiseworthy. This is what she had to say about the competitive landscape in the travel industry – The competition is high but with any industry it usually is. The competition is going to be fierce. However, we are always striving to set ourselves apart. You'll have to set yourself apart in order to keep up with it.
Safari finders: The best Value Proposition! We've asked what makes the Safari Finders unique and different? This was Nadia's response: I believe what sets Safari Finders apart would be the great client service guest would receive when making a booking, as well as the efficient and user-friendly website.
Coming on to the topic of what is the business model of Safari Finders? This was her response: I believe what sets Safari Finders apart would be the great client service guest would receive when making a booking, as well as the efficient and user-friendly website.
We asked Nadia about What does her ideal customer profile look like/target audience? Nadia had a clear answer: Actually anyone who is interested in exploring or vacationing in Southern Africa. It's open for all the travel goers out there.
As industrialization is growing rapidly – having this idea in mind we asked her: What is the target market – geography and demography wise? She stated: I've started up with the main focus on serving clients in Africa but I always wanted to expand it as much as I can. Because when you start working, your dreams get bigger as well. So, now our target market is global.
As we've started getting more into industrialization, we couldn't help but ask for an insight on What's the most captivating aspect of leading a company in such industry? This is what she had to say: Tourism is an exciting industry to be in and being able to assist guest in planning a dream vacation is rewarding.
With the increasing growth of industries, we asked Nadia where does Nadia see her travel industry in the next years? This was her response: The tourism industry is a great industry to be in as there is always growing and evolving and I'm excited to see where we would be in the next few years.
Furthermore, the talk escalated and Nadia stepped up to talk about the challenges she faced and how she overcame those challenges is indeed something to look forward to. Nadia has always believed that Marketing the business at any moment is the key and she is using different strategies and social networks to see what works for her business.
From the talk, it was clear that the short-term goal of Safari Finders is to focus and become the leader of accommodation in the safari sector and the long-term would be to expand into all types of accommodations with in Southern Africa.
When asked about How was your experience working with NCrypted? This is what she had to say: At first, I was concern about working with NCrypted, as I had never worked with this company before and all communication was done online due to them being in a different country. But as the project started to take shape, I realized that the NCrypted project team was very knowledgeable and the great communication I had with my project leader reassure me that my idea and website was in capable hands. I also appreciated the expert advice I would receive on feature I would like to change on the website and the project leader was always willing to assist on any minor adjustment that needed to be made.
NCrypted Recommendation: Nadia had a dream. Her desire to always learn something new and dedication made it possible to achieve it. She couldn't be more happier that NCrypted helped Nadia in giving her the wings to fly. She'd happily recommend NCrypted to any online business looking to create an online platform for their business.
This was the breathtaking journey of Nadia Almendro, the founder of Safari Finders. Sure, the journey had its ups and downs. But, she managed to hustle through and now her vacation rental business is booming in Africa and her business has already gained quite a momentum globally as well.
Interesting, isn't it?. If you're wiling to dive into one of the ventures of your own and get started like Nadia Almendro, contact us.
Read more about technical and functional aspect of the project Case Study of Safari Finders.