3632
Views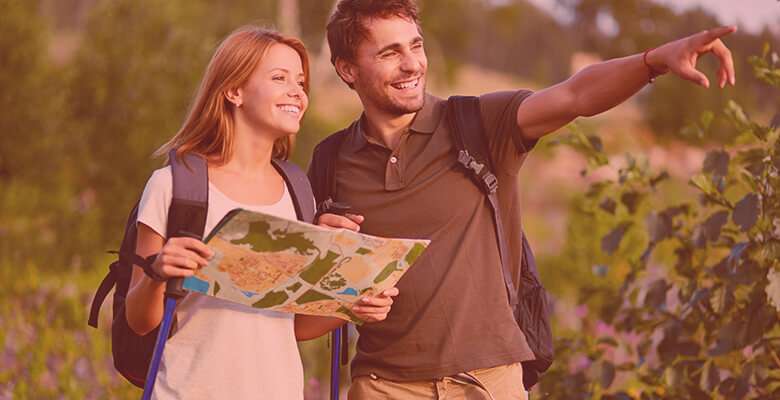 Airbnb is a leading community-based online platform for listing and renting local homes. It connects hosts (who want to rent their homes) and traveller (who wants to stay at private places other than hotels) for listing and renting homes. But, how does airbnb work? Airbnb facilitates the process of renting without owning any property itself! Yes, it deals with the people who want to rent their property and make them connect with the traveller who wants to rent a place in a local place. Apart from this, it also cultivates a sharing-economy by allowing property owners to rent out private flats.
Airbnb is an online marketplace that connects traveller with local hosts. Firstly, this platform enables people to list their available space and earn money through rent and secondly, it provides travellers easy access to renting private homes in local places. Airbnb has more than 1,50,000 listing in 34,000 cities and 190 countries!! Its global coverage enables travellers to rent private homes all over the world! Isn't it interesting?! That is why Airbnb is being loved by its customers as well as getting success over the world. Airbnb provides a list of personal profiles as well as rating and reviewing system to travellers about the host and vice versa. They also provide different offers to select from. So, one can choose the best of his choice.
What is Airbnb?
Instead of copying other sites like Goibibo and Makemytrip.com, it takes a unique way of approach towards lodging. Airbnb offers you someone's place to stay, instead of the hotel. On it, you can find places for small trips and you can also find the places for long-term stays like one month. If you want to rent out extra space of your home you can host through Airbnb and can make money by allowing guest to stay at your home.
How does Airbnb Work?
There some steps or process on which Airbnb works ie:
You have to visit the website of Airbnb where you can discover and find hosts with extra room, entire home and unique accommodations like castle and igloos which are available for rent.

Through the website, you can connect with the host and can book the stay for the dates whichever you want and pay online through the website.

Airbnb charges 3% commission charge on the rent.

After all, you can go to the destination and enjoy your stay.
How does Airbnb Work for the Hosts?
How does Airbnb work for the hosts – this question has something to do with the three different hosting options that Airbnb provides.
1 – You can rent extra space in your home.
2 – You can host for your neighbours as neighbourhood co-host.
3 – You can host experiences in your area.
4- You can sublease your space.
To rent out your space, firstly, you have to create your account on Airbnb, which is for free. Then host can click on "Become a Host" on the website to become a host. After that, you will need to create the listing of your space, which you want to host. The nicer your page looks, the more attention it will draw of the travellers towards it. One should make your space look as good as possible and then post good pictures of it. And then Airbnb helps a user to set the price according to the averages of the area.
How does Airbnb Work for the Guests?
How does airbnb work for the guests – the answer of this question has some unique insights. Airbnb does not own any property. It only acts as an intermediary between hosts- who want to rent out their space and guests- who want the space for the rent. Creating an account on Airbnb is free of cost; one can do it by just entering your name, email address, birthday and a password. One also has the option to sign up through Facebook or Google. Then from the listing, if a user like the place, they can request to book it. The sites prompt a user to complete a few more steps like adding more of your information and including a profile picture. Once those steps are completed, a user can make payment. After the first booking, the process is much easier. Before a user's reservation is final, a user must wait for the approval of the host, unless their listing is under "instant book" listing. Because, this doesn't require the host's approval. Airbnb is now offering a new tier of homes called Airbnb Plus, in which, the properties are inspected and identified by the Airbnb representatives as a top of the line.
Funding of Airbnb
In the month of April 2009, the Sequoia Capital gave $600,000 to the company as seed money and in November 2010 the finance of $7.2 million was raised from Greylock Partners and Sequoia Capital in a Series A round. In July 2011, it raised $112 million by finance from Andreessen Horowitz other early investors included Digital Sky Technology, General Catalyst Partners and other partners Aston Kutcher and Guy Oseary. In 2014, the valuation of the company was US$10 billion and closes that year's investment of $450 million by TPG Capital. Airbnb raised $1.5 billion in series E funding in the year 2015 which was led by General Atlantic and joined by Hillhouse Capital Group, Tiger Management, Kleiner Perkins Caufield & Byers, CGV Capital, China Broadband Capital and Horizon Ventures. In September 2016, the value of the company was US$30 billion and raised US$555.5 million in funding from Google Capital and Technology Crossover Ventures. In March 2017, the total funding raised to more than US$3 billion including that year's funding of US$1 billion and in the third quarter of 2018 the company announced the revenue of more than $1 billion.
How is Airbnb Helpful for Users?
Airbnb can benefit both hosts and travelers. Hosts can meet individuals from around the world while making a little extra money, and travellers can often stay for less than the cost of a hotel room.
Many users enjoy this type of service because of personalized services from hosts and Airbnb's customer support.
Airbnb's target market is budget-minded tourists and business travellers who travel frequently.
Other Services of Airbnb
In recent years Airbnb has expanded its offerings that also include experience and restaurants. Guests searching for the place by location will not only see the places for accommodation for the travel dates but they will also see the list of experiences which are offered by the Airbnb hosts. The experiences like workshops, concerts, sightseeing events and other tourist activities. Just as host list their homes, they can also experiences by creating individual pages to highlight their offerings as well. The booking process for experience works in the same way as the accommodation booking process.
Other than experience travellers can also search for the restaurants on Airbnb website in the location they will be travelling. The restaurants listed on Airbnb have an individual profile with its description, photos and the reviews from the Airbnb hosts and other travellers. Airbnb has the partnership with the Resy, the reservation service through which traveller can make the reservation at the restaurants listed on the Airbnb.
Airbnb Business Model
Airbnb utilizes an Aggregator Business Model, unlike Uber – It doesn't have a straight arrangement of activity like the customary cabin systems, for instance, Marriott, Hilton, etc. Airbnb's key resources are people and they can list their property on the website and secure extra money from what they get as rent for their properties. As a phase, it in like manner engages guests to connect with neighborhood has and book home-remains as opposed to expensive lodgings, saving them money and allowing them "to live like an adjacent". Singular profiles and rating/keeping an eye on structures empower guests to settle on an informed decision about the hosts and what is on offer. Has too can pick who to rent their space to. These help to gather trust and reputation in the gathering.
Other than the guests and hosts, Airbnb business model also fuses autonomous photographers in each and every genuine city of the world. They visit a property and get top quality photographs of the property. These choice photographs upgrade the snap rate and help in getting more responses. Airbnb pays these photographers explicitly.
How does Airbnb Make Money?
How does Airbnb work and How does Airbnb make money? – These questions have made us all thinking. Basically, Airbnb makes money from the service fees from different bookings. The guests and hosts both are liable to pay the predefined amount fixated by Airbnb. Depending upon the size of the reservation, guests are demanded to pay a service fee. And with each complete booking, guests are also charged some fee to cover all the payments.
Share Your Thoughts with US
What's your opinion on getting the insights on: How does Airbnb Work? Do you want to build a web or app like Airbnb? Feel free to contact us and for any query, you can discuss in the comment section, given below.
How to Launch Your Own Business Similar to Airbnb?
If you're willing to start your own vacation rental business – you should go with Airbnb Clone which has customized features to let you roll with your own vacation rental business.
Here are some other informative articles articulated by NCrypted Websites: