4062
Views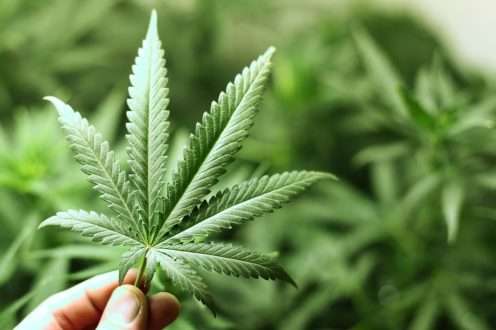 After a year of anticipation, the big switch is just 10 days away. Even state regulators are pumped. Many eyes are firmly fixed on California as Marijuana legalization is going to be expanded in the coming year in California.
In November 2017, Proposition 64 has been passed by the state, the Adult Use of Marijuana Act (AUMA), in which more than 50 percent of voters expressed an interest to legalize marijuana use for adults 21 and over. Lori Ajax (Chief Bureau of Cannabis Control) expects the process should be fast as she wants the Bureau of Cannabis Control's online application system will open in December and that the BCC will begin giving temporary licenses to retailers before the new year. The licenses will become valid on Jan. 1.
This is obviously good news for startups of billion dollar industry. As every businessman dreams of reaching an untapped market where they could start with a low funding and build a huge market. So, it would be a great opportunity for businessmen to invest the resources in this industry.
First of all, let's talk the size of the U.S. legal-pot sector. The Factbook projects that legal cannabis businesses will increase revenue roughly by $8 billion in 2018. So that's huge number even more than $7 billion of upside potential in the near-term marketplace.
You may also like to read: 6 reasons why startup fails and what should be done to avoid them.
The cannabis industry is young industry and for such industry, it's a necessity to keep note of profit of the businesses in the industry. The Factbook found over half are already operating in the black.
The statistics of Factbook 2016 says,
Only 3% startupsare seeing "significant losses"
15% are "losing some money"
28% report they're at breakeven
38% are "modestly profitable"
16% report they are "very profitable"
Profitability is coming quickly, too — 62% of the startups said they were profitable within 12 months. Only 6% said it took more than 3 years.
According to Factbook, investment and funding were like this:
Total investment amount to date – $450,000.
Additional Investment Amount- $500,000.
Typical size of each investment- $100,000.
Even a couple of years back, most investors wouldn't go near this sector. But last year, angels and venture-capital investors jumped in and started backing cannabis companies.
You may also like to read: How to get startup funding?
Top Startups Ideas for Cannabis Industry in California
Here are some of the top areas are listed in which investors take risk
On-demand delivery
Professional network for cannabis/ marijuana lovers like Linkedin
Cultivation/operation
Medical dispensary
Legal hemp products
Service firms (security, software, and setup consulting are big here)
Legal recreational retailers
Edibles/infused-product makers
Ancillary products
What Does Rule Book of California Say for Cannabis Industry?
State regulator released the new rulebook in November for California's cannabis industry. The rule-book gives aspiring and established cannabis businesses their first look at 276 pages of regulations they must abide by coming Jan. 1. According to that book, Cannabis businesses in California can't be within 600 feet of schools. Shops can be opened between 6 a.m and 10 p.m. only. So, they have to close by 10 p.m. so, Recreational customers won't be able to buy pot at the stroke of midnight. And moreover, shops need 24-hour video surveillance.
To get a temporary license, sellers have to show the BCC that they have local government permission from their hometown as this is a necessity. Ajax said that the main thing is, they have to have that local approval. With a temporary license, which lasts 2 months with the option for extensions (if it gets local government permission), sellers will have some leeway to sell off inventory they had in stock before 2018.
One other rule in the rulebook is the rule of thumb that is no one can smoke pot anywhere. People can't smoke a cigarette. Smokers can't smoke in cars as using the drug in a moving vehicle or having an open bag in the car are both illegal. Smoking in indoor workplaces is also not allowed, including bars! Renters need to take permission from landlords if they can smoke inside the house or not.
One final reason legal cannabis is a desirable sector to enter: customers spend more than much. While Americans famously spend an average of over $1,500 a year on their pets, a cannabis consumer spends $1,869 on their habit.
Are you thinking to open your own online business in cannabis industry? Then we have an outstanding tech-solution for you. As we are living in an increasingly competitive world, it's becoming necessary for cannabis retailers to differentiate their services from competition and stay one step ahead. This could be done by creating a technological solution with the mobility that serves as a comprehensive directory of catalogues of cannabis products available with different stores and dispensaries. Feel free to contact us for your technical requirements. We are here to listen to your requirements and to deliver what exactly you want at affordable cost.