3517
Views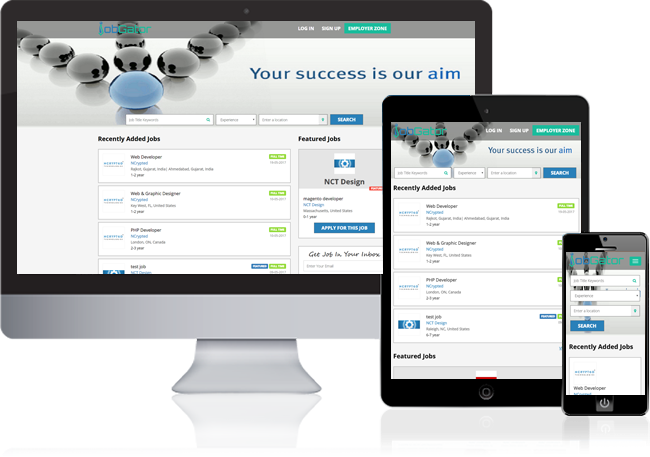 The customary technique for enlistment has been changed by the online occupation entries and they have ended up being an essential hotspot for both job seekers and the businesses. It is a helpful and the speediest stage where businesses' post work necessities and jobs seekers can specifically apply for their coveted employments. Contracting by means of occupation entryways has now turned into a necessary piece of the business method for some organizations. You can simply alter your pursuit of employment as indicated by your decision. On the off chance that you are applying for work by means of a vocation entrance, then you have a decent shot of getting calls from various organizations.
It stands to reason that with the growing demand of jobs, it has become imperative for business to dip into this vocation. Considering the latest technology and trends, NCrypted Websites have created a methodical job portal software – JobGator, which allows your business to get in the line of online job searching and posting.
What is JobGator?
Jobgator is a modishly designed software, which allows you to kick-start your own job portal website that accomplish the hankers of job seekers by offering them jobs based on where their interest lies and the particular skills they have in different field. It has been developed with the leading technology and considering the up to the minute approach, that lets you instigate a job portal business similar to Monster, CareerBuilder, Naukri and Indeed, a multidisciplinary website that gives various types of jobs to job seekers across the globe.
Features of JobGator
JobGator is encompassed with extensive features such as:
* Job attributes
* Adhoc jobs
*Adhoc features jobs
* Plan details
* Invite jobseekers to jobs
* Contact jobseekers from PMS
*Purchased plan
JobGator's admin module is authorized with lavish features such as:
*Manage users
*Manage uploaded resumes
*Newsletter/bulk mail
*Statistics and graphs
*Manage Error message
To check out the rest of the features click here
Why JobGator for your own job searching and posting website?
The Job portal business has made life very favorable and has managed to get the reputation to be considered as a burgeoning business model. JobGator comes with myriad features that will help you start your own online job portal business.
Let's connect with us to talk about the continual possibilities to amplify your online job portal business.