5407
Views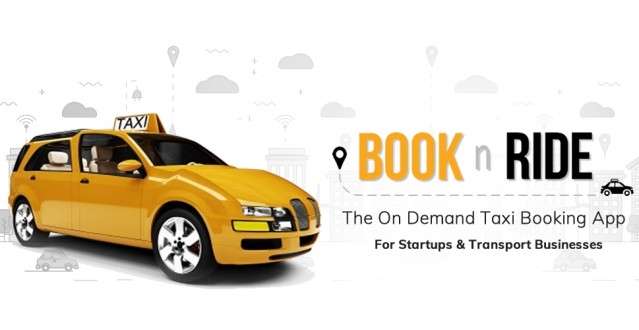 It goes without saying that transportation has been lending a helping hand and giving decorous result to people all over the world. While there are omnifarious ways in which people can commute, taxis are the most acceptable means of transportation in this technological era as they are not reluctant to provide an accessible, congenial and stress-free riding experience.
It comes as no surprise that taxi booking business is catching on big time, providing a definitive result for startups to plunge into this vocation. Considering all the technical aspects, NCrypted Websites have created a coherent online taxi booking app – BooknRide, that allows startups and entrepreneurs to get started with their own taxi booking business online.
What is BooknRide ?
BooknRide is an on-demand transportation app, which lets you boost your own taxi booking platform like Uber, Lyft, Hailo, LeCab, BlaBlaCar, Didi Chuxing, GrabTaxi, etc. It has been incisively developed, considering all the cardinal technological aspects in mind.
Features of BooknRide
BooknRide is embodied with fulsome features such as:
* Integrated GPS for navigation and tracking
* Instantaneous booking module
* Ratings and reviews module
* Sensitive data protection
* Varied user and partner modules
* Integrated wallet for payment
BooknRide's admin module is empowered with effusive features such as:
* Location management
* Ride management
* Car management
* Fare management
* Radius management
To check out the rest of the eminent features click here
Why BooknRide for your on-demand taxi booking business?
The taxi business has managed to sway the go-getter entrepreneurs quite nimbly. It had acquired valuable notion in the eyes of new generation with their demonstrable work. Bearing this in mind, BooknRide comes bundled with multiple features that will help you kick-start your online taxi booking business effectively.
Unveil the quiddity of the word satisfy with our BooknRide and get ahead of the curve.
Contact us to get more details about BooknRide.