3334
Views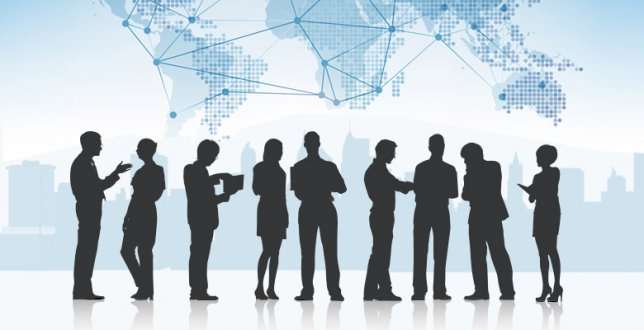 Slush 2018 holds the crown of a "Global Event" to help the forthcoming generation of companies. Slush is a global facility of newly grooved technology and it takes place yearly in Helsinki, Finland where entrepreneurs, startups, and investors get together in what can be considered as one of the world's most renown and largest events.
Slush is basically a no-profit tech and startup event, organized by a community of startups, investors, and students. Starting just from a little over 300 people-conference in 2008, it has grown into a global event startup in 2017.
In 2017, Slush managed to gather around 20.000 attendees, with over 1500 investors, 600 journalists, 2600 startups approaching from more than 125 countries to work their way out and participate in this wonderful global networking event and experience the magical atmosphere.
Slush 2018 event is coming up with a bang this year again. This year, more than 20, 000 visitors from manifold countries are expected in total.
What does Slush 2018 Conference Involve?
Slush is actually a yearly non-profit event that accumulates several organizations with maximum capacity, a large number of financial specialists and up and coming new companies in the tech business.
What makes Slush 2018 stand out from the other events?
* The exposure is real
Despite the fact that Helsinki meeting is the leader event that draws many interested individuals, It likewise happens two times every year in Bejing, China and Tokyo, Japan. These two occasions are gradually developing in numbers and step by step changing the startup scene in the said zones. Holding the startup occasion in the Asian landmass has throughout the years developed and helped its central goal. This has upgraded and pulled in more financial specialists.
* Non-profit event
Surprisingly, the event is sorted out by a non-profit group. Its a stage that investors and entrepreneurs meet and new thoughts and products are displayed. The stunning work that is done during the time is led by only 300 volunteers who ensure the occasion runs easily as arranged.
* Huge opportunities will churn in!
Another component that the Slush Startup event has initiated to a portion of the pioneers and business visionaries is that they will go to an all cost paid entry level position with an organization in Silicon Valley.
Known to many, Silicon Valley is the Mecca for new companies and positively, this will be a rare chance to those in participation.
Who can attend Slush 2018 event?
In the past few years, Slush has grown up to be one of the largest events in the world. Slush intelligently offers a world-class opportunity to engage with the global audience and have a collaboration with other companies and tech community. Be it, startups, investors, media, speakers, and students – This event is for all.
Startups
Slush is created for entrepreneurs. Slush's primary goal is to help the next generation of leaders to succeed. Prior to this event, In 2017, 2641 startups from different 80 countries got together at slush 2018 to get the best of the event and take their companies to the highest level.
Investors
In 2017, over 850 investors attended this event to discuss about the possible business collaboration, new promising startups, investment landscape. For investors, there's a special day allocated to them called an Investor Day; an event specially for all the investors coming to Slush. Using the matchmaking tool that Slush has, they are able to welcome aboard new talents, international media, investors from all around the world and all the potential customers.
Speakers
The current year's event is set to be graced by intense speakers including; Rakuten Inc Japan CEO Hiroshi Mikitani, Supercell Botswana CEO and Co-originator Ilkka Paananen, DeNA CEO and Founder Tomoko Namba, DST Investment Management Ltd CEO John Lindfors among others. Such speakers will give a chance to grasp a portion of the imaginative plans to their different organizations which could rouse the trailblazers.
Many of the well-known universities like ESPOO Innovation Garden and AALTO university are part of this huge event.
How startups and Investors can get the benefit from Slush 2018?
Last year, 20, 000 attendees were there including startups, delegates, mentors, investors, and students.
As a part of this huge networking gathering, many of the new talents were brought together that later groomed into a successful business collaboration and meeting forthcoming companies.
This startup ecosystem event is expected to have more than 20, 000 attendees due to which the entire city is baking up this event. More than 7000 matchmaking meetings were held between investors and startups in 2017. This will without an iota of doubt boost up the city's economic and allowing local logistics, travel business to rise up.
One of the biggest hubs for investors and startups – Helsinki business hub and NewCo Helsinki are also backing up this event.
Perspective Reading: 9 things to consider for your startup before you start
Things to consider for the Slush Conference – 2018
* Going by the fact that you've already booked the tickets for Slush conference, you would be having the access to other events like match-making. Getting the best of these events is the key.
* Don't just attend the event. See, who you want to meet. Explore.
* This is the centred event comprising of other side events as well. These side events will give you the information about the other events according to your availability.
*If you've got questions about the event, ask Slush guy about the particular industrial focus that is only for investors, speakers, and founders respectively.
* Don't just decide to show up without a proper planning. Go with the planning before it gets over.
NCrypted is fortunate to take part in this wonderful event.
Let's meet NCrypted at Slush 2018!
NCrypted is an ISO 9001:2008 certified, startup enabler software company offering high-end online and offline solutions to startups and medium to large scale businesses and enterprises.
Throughout our consequential journey of 2000+ for web, mobile and software app projects, we have thrived to be a complete package for our clients. As such, for all our projects, development and IT solutions go hand in hand.
At NCrypted, our mission is to deliver progressive, excellent and enterprise-grade services and IT products to global business, thus enabling them to embrace technology for business growth.
As this is a welcome chance to meet up with different companies and discuss business collaboration possibilities, if you have any specific preference about similar verticals, Ncrypted is willing to partner up with the companies attending this event.
Let's catch up, to schedule an appointment with our business team and management during this event.
Here are the contact details:
+358 9 2316 9116 (Finland)
+1 415 800 3801 (USA)
Get in touch with us today to get more information.