1910
Views
There are thousands of popular website clones in market, starting from unreliable websites with heaps of bugs in free and genuine too with bug free scalable features of various websites. It is your choice, whom to choose. Listing few popular website clones is: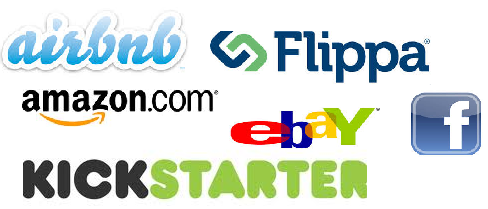 Nowadays people generally think big, starts small and want to get revenue rapidly.
From this we mean that people wants to develop most popular websites like Google, Facebook and many more which have a huge success and generates huge amount of revenue. So everybody wants an amazing website clones like them to generate revenue like them. Making a fully functional website from design to development like them takes enormous amount of time, resources, continuous innovation and updating and much more. This huge success is their years of hard work. . For example if you want a fully functional website like Facebook then it will cost you more than 10k USD. But you are lucky enough as there is a very famous solution that is providing website clones at nominal rates and with all features.
Create your own unique masterpiece today!
NCrypted have been working on researching and innovating this all website clones since years. As a result of their successful research they have ended up with a huge directory of website clones with enormous innovation, highly scalable, robust and user friendly website clone scripts. Website clones have been designed in a manner they provide self on-page SEO, to save your pockets from marketing expenditures. A sufficient planned execution of the website clone designing to deployment will provide you tension free usability.
NCrypted is focusing on customizable website clone, according to the users' requirement. Let me put some light on one of our clients requirement: He wanted to start his own e-commerce site, but also wanted to include some of the social networking platform feature as well such as sharing, likes, likes counter above that he also demanded to add features like that of photo sharing platform to share photos of the products. As a whole, he hand-picked few features according to his requirements from various platforms. It is easy for us to get innovative solutions as we have our own custom structure and framework so it gets easy for us to combine them.
How to take benefit of the clone scripts?
These website clones can save your money from developing, coding, designing and testing the site. They consume very less time for developing a website. You can use these scripts and launch a website in a few hours. Always chose a clone script which has maximum features.
Can't find an idea for website? Get it done by NCrypted