3613
Views
We at NCrypted Technologies Pvt. Ltd. take great pleasure in announcing the grand opening of our branch office at Ahmedabad, Gujarat, India. Located at Shapath Hexa, the first green building of Gujarat, we share 2000 Sq. Ft premise to mark it as our 'Offshore Development Center'.
Being a startup enabler, we provide high-end online and offline web development, software development and mobile development solutions to start-ups and medium to large scale enterprises. We have been serving quality services to more than 500 clients across 50+ countries from International Development Center (IDC), located in Rajkot, Gujarat since mid of 2006. With the consistence efforts and endurance of our team, we have been awarded with the BID International Quality Crown Award, hosted at London in 2012. And wish to add many more feathers to our cap in years to come.
Looking forward to grow our offshore development services, we have expanded NCrypted team to the city of Ahmedabad, which is considered as an emerging I.T. Hub of India. At Shapath Hexa, the workspace infrastructure is built with an exquisite utilities and amenities that include:
Workstations with a capacity to house staff of around 50 professionals
Conference Room
Meeting Room
CEO/CTO Chambers
Cafeteria/Pantry
Centralized A/c facility with green environment concept
Leased & phone line extensions, power back-ups
Licensed software and latest hardware
Reception with waiting area
Other Facilities
You can catch quick glimpses of the state-of-the-art infrastructure of our 'Offshore Development Center' at Ahmedabad right here: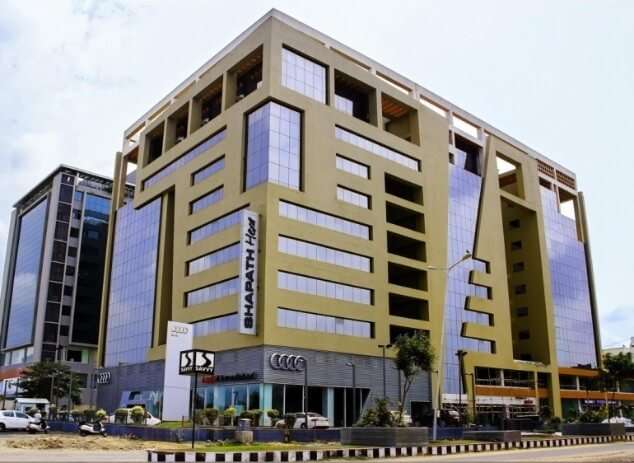 Shapath Hexa, S.G. Highway, Ahmedabad.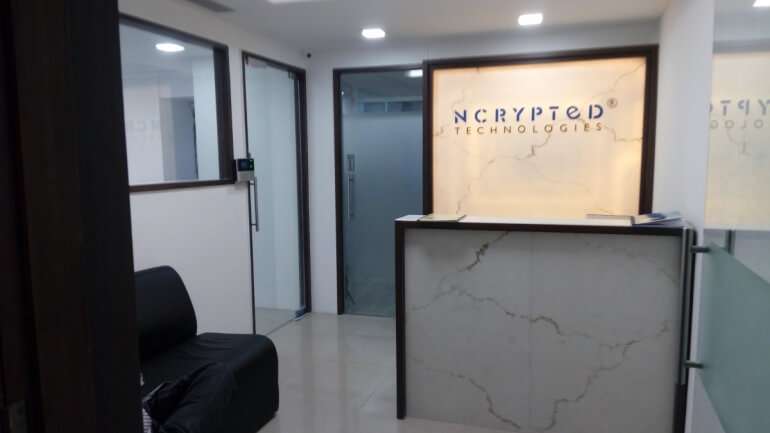 Reception Area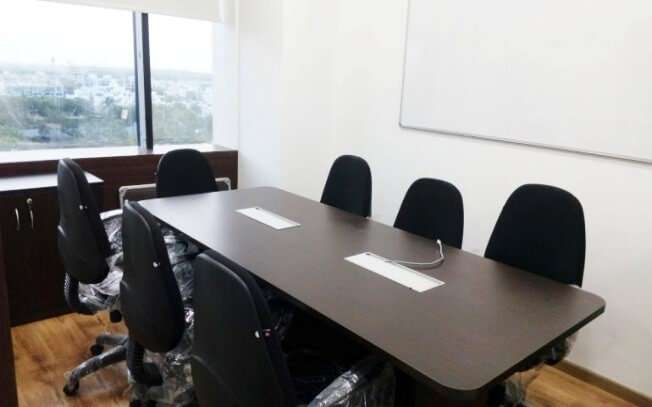 Conference Room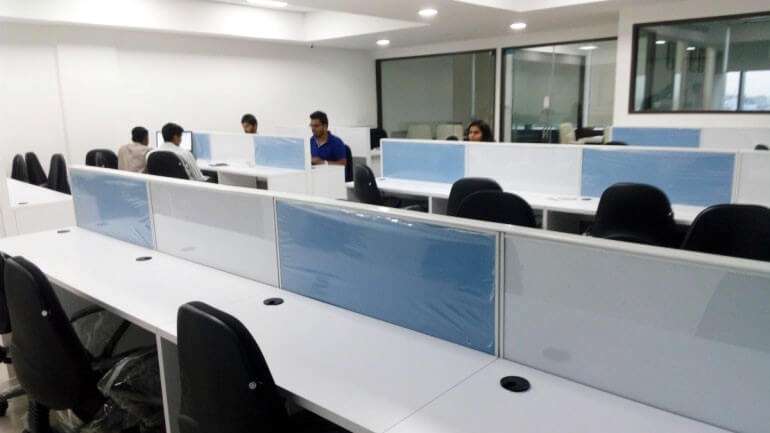 Workstation
You may checkout the recap of our event here – Overview Of NCrypted Ahmedabad Office
We've got some of the most talented people in the industry here at NCrypted and we're looking for more! So if you think you have the talent we are searching for, have a look at the current vacancies for both of our branch offices at Rajkot and Ahmedabad at www.ncrypted.com/career
Why should you join NCrypted?
NCrypted not only offers you a job, but garlands you with various key benefits such as:
Exposure to the International Projects
Industry leading pay scale
Flexible working hours
State-of-the-art Infrastructure
Insurance benefits
Loan & finance assistance
Professional yet friendly working environment
Indoor and outdoor activities and picnics
Employee Birthday Celebrations
However, the benefits doesn't get confided here as we work hard and party harder!
Feel free to get in touch with us for careers and business at given addresses. For any quest mail us at info@ncrypted.com
Offshore Development Center (ODC):
B-704, Shapath Hexa, Sola, S.G.Highway, Ahmedabad (Gujarat), India.
Contact: +91 (079) 40397001
International Development Center (IDC):
2nd floor, Shivalik 5, Gondal Road, Rajkot (Gujarat), India.
Contact No: +91 (281) 237 8880, 391 8880
Website:
www.ncrypted.net
www.ncrypted.com