7097
Views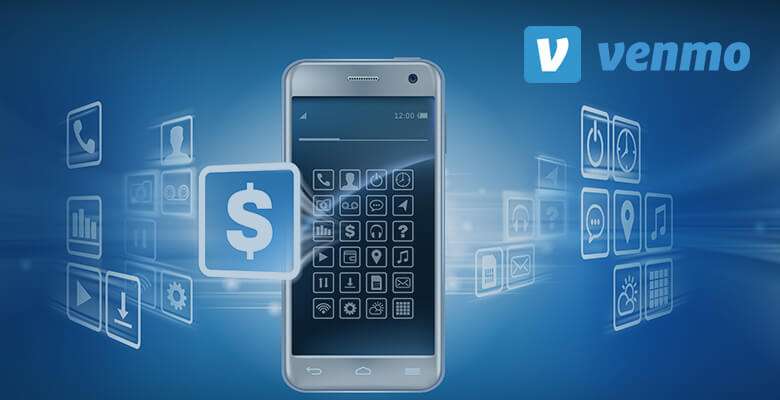 Not too many people know this but when co-founders Andrew Kortina & Iqram Magdon-Ismail were thinking of developing the Venmo business model, they thought of it as a platform to share music. The name was derived from the Latin phrase "vendere" that means "sell" & mo stood for "mobile". The prototype on how does Venmo work was made to pay the amounts via text messages. Pretty soon their inboxes became full of these texts & they realized that their inboxes started to look like a news feed of what they were doing the whole time because it had details of payment followed by a short note of what the payment was made for. This was the idea behind developing the Venmo – a social & digital platform where people could send & receive money & leave cute notes. The idea was to make payments faster and make them sound like conversations. However exciting the idea was, they never received any money from the investors. Thus a friend & his father lend them some money to work on it & this is how they launched Venmo.
Years down the line, Venmo has now become a hippie thing to do. It has become a phrase. People no longer say the words like payment or pay, instead, they say "just venmo me". With Venmo, you can transfer money with just a few taps. No need to rush to a nearby ATM vestibule or write a cheque that would take days to get cleared. All you got to do to pay or receive money is to use Venmo & that would suffice the answer of how does Venmo work? The difference between other payment merchants & the Venmo is that there is a social feed which shows posts about who paid whom among your friends. It also shows the cute notes with emojis that your friends wrote & moreover, you can comment on it as well. One can make the payments private & thus nobody will know what you paid to whom, but apparently youngsters like their friends to know about it.
You may like to read: Unicorn Company: Billion Dollar Startups
How Does Venmo Work?
Here's the deal. You need to sign up on Venmo to pay or receive money. There are two ways to connect this money to its source. You can link your Venmo account directly to your bank account or set up a credit card. If you chose credit card as a source then you'll be charged 3% of the amount you pay. But How does Venmo work exactly? It charges this convenience fee to give you some credit. However, if you connect your bank account with Venmo, or set up a debit card, the transactions are absolutely free. The only catch in the Venmo business model is the limit for the maximum transaction amount. If you have not verified yourself on Venmo then you can only send or receive a maximum of $299 per week. If you have verified yourself than the weekly cap is for a maximum of $2,999. You can find the recipients based on their contact names, user names on Venmo or even email IDs.
Along with the transaction, you can leave a quick note describing what this money was for. Usually, people like to be creative with this feature and put a lot of emojis for the other person to guess. Another exciting feature in Venmo is the social aspect. There's a timeline of the newsfeed on your home screen which shows who paid who. It does not show the amount, but it shows who paid who for what purpose based on what they write. You can make comments on this & make a conversation about it as well. This seems to be a very famous feature & something that sets the Venmo business model apart from all its competitors. You can choose to keep your transactions private & that way none of your activities will show up in the social feed to your friends. There's a feature that allows you to request someone for the payment. For instance, if your friend owes you some money & has completely forgotten about it, you can tap his/her name, enter the amount and instead of tapping "pay", you can tap on "request" followed by a reminder note. This sends a notification to your friend that you have requested for x mount & also displays the note.
Now that you've got a clear idea of how does Venmo work, let's throw some light upon how does Venmo make money?
How Does Venmo Make Money?
As of now, as per the Venmo business model, they don't charge a single penny to its users who link their Venmo accounts to their bank accounts or set up debit cards. So the only source of revenue comes from people who use credit cards to do transactions on venmo. Earlier it was reported that Venmo was going to partner with many online delivery apps so that they can earn commissions from payments between business owners & their customers, who were served a better way to make the payments. Normally, payment gateway merchants charge up to 2.9% along with a flat fee per transaction. This generates a lot of revenue for Venmo.
Just 3 years into its operations, the company was acquired by Braintree for $26 million. Then Braintree was acquired by PayPal for $800 million just a year later. So how does Venmo work has no growing concerns over where the investment should come from. Prior to the acquisition, Venmo was open for all apps. This way they were risking the Venmo business model for a lot of money laundering and fraud. Only after the takeover from Braintree, they made it compulsory for users to verify themselves before making transactions. The rise in the number of fraud for lost credit card cases led the company re-think about their methods.
You may like to read – eBay Business Model
The PayPal acquisition really helped the Venmo generate larger revenues as many merchants were already partnered with PayPal. PayPal introduced Venmo as a standard method to make payments for all these merchants. This meant a rise in the number of users from both ends. The already existing users who preferred PayPal over any other gateways to make payments diverted to Venmo & the same for merchants. The reason merchants were happy to accept the answer to how does venmo work as their payment method was the social feed. The transaction will be shown to the user's friends on their venmo feed & that will be an add-on bonus along with the transaction for merchants. This way nobody would mind paying a credit card like nearly 3% commission to the gateway platform.
This idea brought fruitful results straight away as they were able to serve $1 billion in a single month for the very first time. After the acquisition ran smooth & the introduction of merchants on Venmo, they rose their total payment volume to 127% in 2016 compared to that in 2015!
Additionally, Venmo has started a partnership program with Uber that allows the Venmo users to pay on Uber & UberEats which would eventually help Venmo to increase their revenue.
Venmo Business Model
The idea to make payments sound like a social conversation still sounds fascinating. Since Venmo deals only with delivering transactions and not any other goods, means that they don't need to find alternative ways to boost revenue. Perhaps that is why haven't introduced advertisements yet. The way forward for how does Venmo work seems to partner with more and more merchants and delivery apps to compete against giants like android pay and apple pay. The method to make online payments has only increased in recent years. To add to that, e-commerce is at all time high and there seem to be no slowing down on people shopping online. While they can't charge the customers for the transaction convenience, the only source for revenue for platforms like the Venmo is to negotiate commissions with merchants.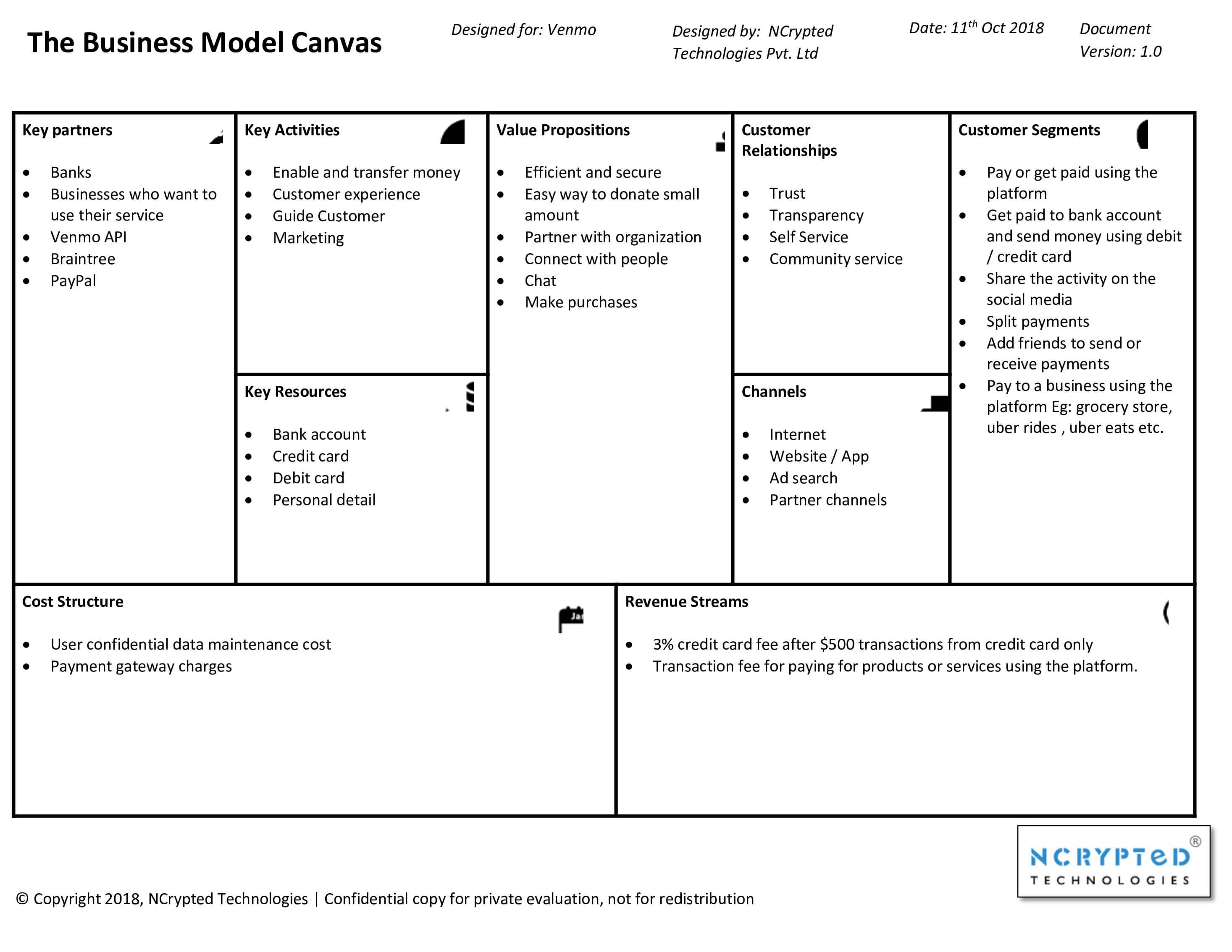 All this will run smoothly till credit card companies charge 3% to vendors and merchants. The moment they make it free for customers, not too many merchants will be happy to pay the same commission to venmo after having an alternative to offer credit to customers. Surely the PayPal acquisition has opened many doors for Venmo and the social feed is still a very popular thing among merchants and users. Analysts consider the social feed as the key to the future as that will become a huge advertisement for merchants. The only way forward is to enhance and make social feed even more dynamic.
Why is Venmo Popular?
After knowing all about 'how does Venmo work?' and 'how does Venmo make money?' are you still wondering what makes it different than other payment apps? We've simplified it for you.
Venmo has got its fame because of many of its millennial fans. It became a word a soon as it came out as it allows the users to make payments just like they post stories on Instagram, venmo-ing each other like for splitting their pizza bills or monthly rents.
The reason behind its popularity is not just the Free feature but that it almost works like social media and has an amazingly easy-to-use mobile interface. It has now started out a Venmo debit card and it makes everything easier & more attractive by tying up to merchants like Uber, GrubHub, Abercrombie, or Hollister. It gains fame majorly because it is a peer-to-peer networking platform.
How to Start Your Own Business like Venmo?
Are you intrigued after reading how does Venmo make money? Do you want to start a business like Venmo? NCrypted provides blooming entrepreneurs a ready-to-deploy product they could start their business with. Our team of know-it-all guys can help you step into this competitive world hassle free. We know no one-size fits all, hence we offer customizations! You can add your own flavors and personalize the output. Ready to kickstart your business with us? What are you waiting for? Click the Get in Touch button and enjoy the ride!
You may like to read – Spotify business model
Tell Us What You Think!
Impressed by the above-detailed guide? Share your view on our blog "Uncovering the Facts: How does Venmo Work and How does Venmo Make Money" in the comment section below.