6517
Views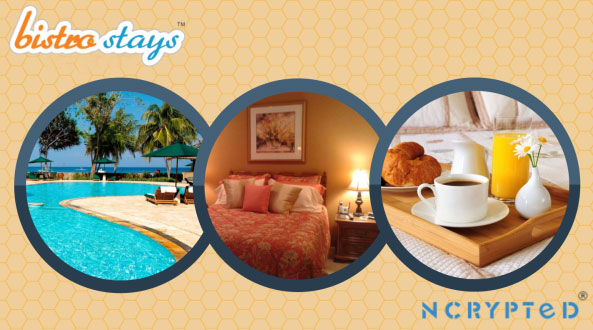 The hotel industry in India has picked up the new wave of emphasizing the standardization with easy accessibility. The concept of standardizing the hotels and making it a branded hotel has now trapped the mind of the B and C classes of hotels owners. One such branded budget hotel marketplace, OYO Rooms has totally grabbed the digital media and has become the leader of the online budget hotel aggregator.
You may like reading – How OYO works? OYO Business Model
Founded as Oravel Stays in February 2012, OYO Rooms was earlier powered by BistroStays, an AirBNB Clone by NCrypted. The business model adopted by Oravel Stays was a complete bed & breakfast type vacation rental website, a platform for listing and booking of budget accommodation. They started serving Bed & Breakfast services in 1 city with 1 hotel in Delhi, India. Later, after the second VC round of funding in 2014, they shut Oravel.com website and pivoted to OYO Rooms, which adopted the 'Uber for X' business model of a branded marketplace.
The growth of OYO Rooms has been tremendous after being backed by the big investors like Lightspeed Ventures, Sequoia, Greenoaks and most recent by Softbank for $100 million. Funds has helped OYO Rooms to achieve its target of standardizing and partnering with more hotels across India. So far the back to back funding rounds contribute to the main story as to why the startup is in limelight as it is yet to prove a successful business model or concept. However, being powered by BistroStays definitely seems to have come to its advantage in securing the initial funding rounds albeit their model got pivoted in early 2015.
The success of OYO Rooms has lured many other business startups like ZO Rooms, Room On Call, Stayzilla, goStays, Wudstay to jump into the online marketplace for hotels segment. Some of these startups are also backed by the investors (mostly FDIs and foreign VCs) which says that the investors are also bullish on the segment at the moment.
BistroStays Enterprise lets you start your own BNB or vacation rental website, accumulating with other services and can buzz you as one of the next best startup in this booming segment. Moreover, there are many backers in the industry exploring passionate startups just like OYO Rooms. Startups and entrepreneurs do not have a cash load initially, especially when not funded, to get a fully functional website and software built up from scratch. Investors on the other hand, do not find startups without a working demo attractive anymore. BistroStays by NCrypted enables you to kick start your online rental website without moving a muscle – and the beauty lies in its scalable structure which easily lets you do further customizations to ensure your site is unique in its offering and different from the competition.
This online rental software can easily be adapted for a variety of business concepts such as:
Online Vacation Rental or BNB Clone
Branded Marketplace for Hotel Rentals