What is Doordash Clone?
Are you thinking to have your own food delivery website like Doordash clone? Then you may need an energetic outreach program that encourages providers and buyers to enlist with you. It is ready-to-go platform and any can be customized according to your needs and requirements.
People spend much time while ordering food, so Doordash Clone Script from NCrypted Solutions allows people to save some extra time for their important tasks.
What can you get from NCrypted Solutions?
The web application is responsive as is normally done, can be used from any kind of mobile phones (Smartphones, Android, Tablets, iPad, iPhone).
The Admin Dashboard let the admin manage the whole site including the restaurants, customers, requests etc.
Screen your restaurant's operations with a single dashboard. Focus on the key demand transport estimations that drive pay and efficiency.
According to your requirements, you will get the exact website like Doordash at NCrypted Solutions. We will develop and design Doordash Clone according to your demand.
Guarantee that your site shows up at the highest point of query items. Each sustenance requesting site has been streamlined for seeking.
Doordash PHP Script goes with limitless eatery posting. Site Owner is permitted to exchange/allow any number of diners without any restrictions.
Streamline the way toward getting sustenance to your clients by making it less demanding to coordinate requests with particular conveyance zones.
Solid, greatly quick, and secure computerized requesting and bookings for eateries.
Simple and secure checkout
Doordash Clone Script goes with straightforward and secure checkout to help keep your information secure, reducing the risk of online fraud.
Features that can be added to your Doordash Clone for your customers:
Menu Page Option: This is the page which suggests the food which you are providing. It can include a picture of dishes with the title and description.
Healthy Menu Option: Healthy menu leads to a healthy lifestyle. So for your customers for whom maintaining the healthy lifestyle is the utmost priority, this page is life blessings.
Veggie Menu Option: This is the menu for those who prefer to eat only vegetarian food. By adding this option, you will win the heart of vegetarian people.
Quick Order Option: The list of dishes which do not demand much time in preparation. This page is mainly for extremely hungry people or for those who are too busy.
Settings: This page will help your customers to customise your application and thus make the usage easier.
Personal Profile: With the Implementation of this feature, you will be able to learn about your users and reward them with the pleasant surprises. For example, you can send them a birthday, anniversary or any other special day wishes.
Geolocation: Search result can be made more accurate with the geolocation. Also, geolocation can be used to define the delivery point as a current user's location.
Tracking: This feature makes the users able to track their food order. This greatly increases the attractiveness of your business.
Basic Features of Doordash Clone Script:
Easy Registration Process with Sign up Button
Efficient Turnkey
Robust Technology
Scalable Technology
Technical Service
Attractive UI
Fully Automated
Engaging to Your Target Audience
Advanced Features
Full Admin Control
Cost Effective Solution
In-App Payments
Unique for Your Industrial Demand
Customised According to Your Business Demand Which Meets All Your Requirements
Building a successful product is a collaborative effort of you and us. That's what our whole endeavor for you to take your business to the next level. Specialized experts, on-time delivery, an instant beginning of your project, support after application launch and detailed oriented full transparency from us will help you to get what exactly you want. Everything is done through the eyes of the customers from our side. The goal for the customer is not only a visually attractive product but also with the superb functionality. Here, at NCrypted Solutions, we accomplish this by building feature-rich, with engaging and attractive UI mobile app and web solutions consisting of intuitive UX, present-day technologies and tools and obviously best-in-class interfaces.
We understand the concept of creating the value for our clients in everything they do for their customers, employees, and partners. Our client's requirements are the utmost priority for us. We actually create the environment for our staff to work hard and innovative thinking for client's business requirements. The way to customer's heart is much more than just a loyalty program and as we understand this, we do everything to deliver you more than you expect.
Custom Solutions that you need for your startup
Customer
Your customer app will be focusing on requirements involving all the factors like destination, location, time of arrival, payment etc
Service Provider
The cardinal aspect of service provider's app is concerned with navigation details, customer details, summary, etc.
Analytics
We apply analytics to amend, express and envision the business performance that includes lot of factors.
Dashboard
The on demand progress report shows data related to productivity and permits the report to be perpetually updated.
The on demand food delivery blueprint that powers your startup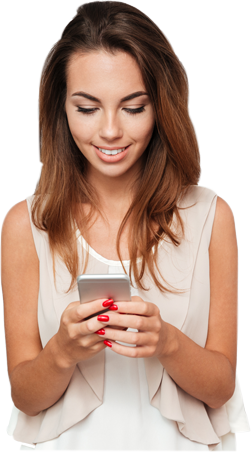 Ready-to-go Doordash Clone Script or Custom Development Solution - Choice is Yours
Ready-to-go Doordash Clone Platform: Our Doordash clone platform already has standard features developed that enables you to kick start your project quickly with quality. The advantage of working with us is the fact that we've already got the base ready for you! The website clone architecture that we use in creating cutting-edge clone scripts similar to Doordash is highly scalable, robust, user-friendly and can easily be customized as per your project requirements.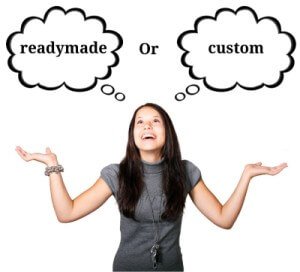 Doordash Clone Custom Development Solution: While ready-to-go off-the-shelf Doordash clone script enables you to easily launch your own website similar to Doordash at a comparatively cheaper cost initially, you will also want to customize it extensively if the market segment already has significant competition. You simply wouldn't want to go ahead with another me-too website that doesn't deliver a unique message to your target audience and doesn't provide any unique features different than your competitors. A good Doordash clone script may have basic features that will allow you to test the shores with a prototype but that might not be enough for a website you are planning to make money with! If you launch your full fledged website with the same common features that everybody else has, why would visitors still be interested in your website which has nothing new or different to offer compared to Doordash or the common competition using the same Doordash clone script?
Enter NCrypted! This is our expertise and this is what we do. Trust us when we say you will need customization, as you definitely will since your website visitors will want to see something different when they visit your site.
We have the base Doordash clone platform ready for you and since the platform is highly expandable and customizable, we can easily modify it to match with your requirements, be it for some design UI (user interface) tweaks or a complete custom design or a responsive web design requirement, a few features alteration or addition of many new unique features and modules - we have been doing it all and are eager to listen to your requirements.