What is Instacart clone?
The way people shop for and purchase necessities and groceries is constantly evolving in today's fast-paced world. With the advancement of mobile technology, online grocery delivery startups have made the process of grocery selection easier by eliminating the need to visit physical supermarkets. This ultimately enables shoppers to shop more efficiently, saving time.
For those who are not tired of grocery shopping, on-demand grocery delivery startups will likely attract them once super-fast on-demand delivery becomes possible and reliable (such as Instacart), and online ordering processes are likely to change how people buy food. grocery shopping app is a popular on-demand delivery platform that connects deliverers with consumers who need their groceries delivered to their doorstep. This technology-driven grocery delivery app has become so popular in the on-demand economy that it helps deliver groceries to customers in around 60 minutes. This makes entrepreneurs curious to learn more about the grocery shopping app business model and its history to create the next big online grocery delivery startup in the sharing economy.
Why do you need Online grocery store?
Online on demand grocery delivery platforms are on the rise. The consumers are getting drawn towards online ordering and prefer to get the products delivered to their doorstep. Our Instacart clone open source is customizable as per your project requirements.
How does grocery shopping app work?
Customers sign onto the hyperlocal grocery delivery platform, either through the website or application, to purchase the goods they need. The deliverers then go to the store, purchase the requested groceries using a prepaid card, and deliver them to the customer. It's that simple! The hyperlocal grocery delivery platform serves three main user segments:
Deliverers: They receive orders on their smartphones and then go to the store to physically purchase the requested items. To save time, they are often positioned near the stores.
Customers: They use the application to order their desired perishables by browsing through multiple markets. Customers can also place orders using door-to-door grocery delivery's website on a laptop or desktop. After selecting groceries, customers pay online and can also tip the deliverer in advance during checkout. Customers can also schedule their deliveries for a specific date and time.
Stores: .The platfrom could partner with major supermarkets in multiple cities. This allows them to increase their revenue through online sales.
Salient features of on demand grocery delivery platform
Multi City : Expand your delivery area by adding multiple cities.
Multi Vendor : Vendors have the option to manage the items, deals and offers of the stores.
Dispatch System : Customers can choose the dispatch system to deliver items to their preferred location..
Basic Checkout : Easy and convenient ways to fill in your delivery address, make payments and review your cart items.
Conveyance Boy APP : Features for this app include order login, listing, order details, summary, status and alert notifications for pending orders.
Constant Tracking : The vendor can track the instant driver status as waiting for response, driver accepted, and order delivered.
Multiple Products : The administrator and vendors can manage (add/edit/change) multiple products under one category.
SMS Notification : Vendors and customers will receive SMS notifications for each placed order. Orders are placed by the customer.
The on demand Grocery delivery blueprint that powers your startup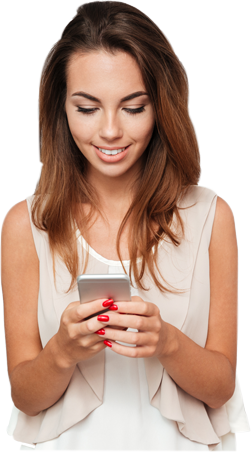 Ready-to-go Online grocery store script or custom development solution - Choice is yours
Ready-to-go grocery shopping app: Our custom platform offers standard features developed that enables you to kick start your project quickly with quality. The advantage of working with us is the fact that we've already got the base ready for you! The website clone architecture that we use in creating cutting-edge clone scripts similar to Instacart is highly scalable, robust, user-friendly and can easily be customized as per your project requirements.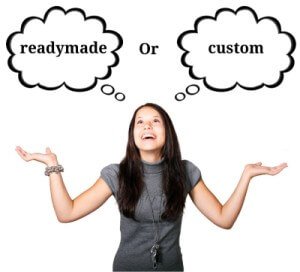 hyperlocal grocery delivery custom development solution: While ready-to-go off-the-shelf door-to-door grocery delivery script enables you to easily launch your own website similar to Instacart at a comparatively cheaper cost initially, you will also want to customize it extensively if the market segment already has significant competition. You simply wouldn't want to go ahead with another me-too website that doesn't deliver a unique message to your target audience and doesn't provide any unique features different than your competitors. A good Instacart clone script may have basic features that will allow you to test the shores with a prototype but that might not be enough for a website you are planning to make money with! If you launch your full fledged website with the same common features that everybody else has, why would visitors still be interested in your website which has nothing new or different to offer compared to Instacart or the common competition using the same Instacart clone script?
Enter NCrypted! This is our expertise and this is what we do. Trust us when we say you will need customization, as you definitely will since your website visitors will want to see something different when they visit your site.
We have the base online grocery delivery platform platform ready for you and since the platform is highly expandable and customizable, we can easily modify it to match with your requirements, be it for some design UI (user interface) tweaks or a complete custom design or a responsive web design requirement, a few features alteration or addition of many new unique features and modules - we have been doing it all and are eager to listen to your requirements.