Grab Taxi Clone Script
It's hard to get a taxi. Right? Yes, this is the problem for people and if you are in a business of transportation and looking to enhance your business and want to reach the customers' need then you are at right place.NCrypted Solutions' Grab Taxi Clone Script is the solution to transform your goal into something bigger. Grab Taxi Clone Script is to solve the real life transportation problem.
How does On Demand Taxi Booking App Work?
BooknRide is an on-demand transportation app like Grab Taxi that works on a simple formula - It allows riders to book a cab by simply tapping the 'book now' button on their Grab Taxi clone App, and get a cab arrive at the defined location, literally on demand.
How does On Demand Taxi Booking App Work?
BooknRide is an on demand taxi booking app like Uber that works on a simple formula - It allows riders to book a cab by simply tapping the 'book now' button on their app and get a cab arrive at the specified location, literally on demand.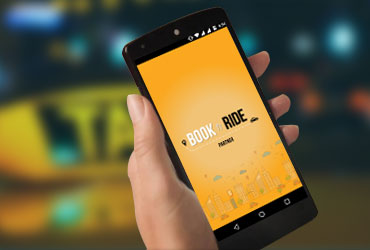 PARTNER APP
BooknRide driver application simply focuses on it's driver based aspects - to provide rider info, user requests, ride details, navigation details, transaction summary etc. in a convenient format.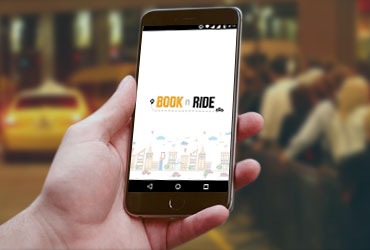 RIDER/USER APP
It allows the users to book cabs involving all the factors like destination, time of arrival (ETA), location details - all powered with easy to use navigation.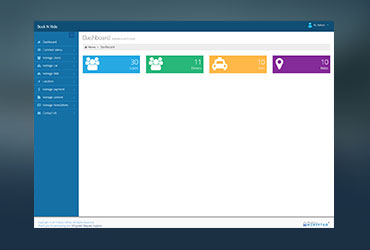 ADMIN DASHBOARD
View it all like a boss to speed up your taxi booking business outcomes with BooknRide App - view rides, rider details, driver details, define cluster areas, custom geo fencing, transaction summary and more.
Deep Dive - Uber Business Model Explained
Why Should You Go for Grab Taxi Clone Script from NCrypted Solutions?
Safe Transportation Platform: Passengers' safety should be of utmost priority. So here this feature is focused. Every driver and vehicle must maintain a star rating above minimum set and are screened upon registration. Passengers can share the ride through the "Share Your Ride" feature for safety purpose.
Access to Transportation: Transportation is a right, not a privilege. Grab Taxi PHP Clone Script can be used for various transportation business related to taxis, cars, bikes or other vehicles. The tab for door-to-door transportation facility can be provided to the passengers to satisfy the proper need. Access to anytime anywhere transportation tab can be used.
Flexible Payment: Traveler can choose cash or cashless payment for convenient and seamless ride experience.
More Taxis Less Wait Time: Gett Clone Script can be customised according to the needs of customers.The highest chance of getting a taxi coupled with a shorter waiting time when booking through Grab Clone Script
Key Benefits of Grab Taxi Clone Script
Execute proactive monitoring with accurate status updates in real time
Provide a superior service enabling booking possibility for immediate and later needs
Allow passengers to track drivers, vehicles and routes in real time on Google Maps
Drivers and passengers can manage rides with a detailed history of all rides
Provide a superior service enabling booking possibility for immediate and later needs
Integrated wallet option for drivers and passengers for easy checkout and secure payment
Passengers can engage more with the service availing rewards and discount
It reduces the response time for passengers permitting drivers for street pick ups on their way
It allows passengers to pick the vehicle in their budget with a fare estimate provided before ride
How does Grab Taxi Clone Script Work?
Book in Few Taps: Passengers can enter pick-up and drop-off locations to get estimated fare.
Get a Driver: Grab Clone Script helps passengers to get a nearby driver by filter universal search option.
Track the Driver: Driver's location can be known and through that, passengers can estimate time of arrival in real-time.
Travel Safely: Passengers can share the trip details with their loved ones for added safety or even just to let them know that the he/she is on the way.
What are the Salient Features of Grab Taxi Clone Script for Drivers?
With the Grab Clone Script, the drivers can earn more with more passengers. Here are some points what are the benefits to the drivers with Grab Clone Script.
Drive with Grab: By clicking on drive with grab, a person can choose from the options like taxi driver, car driver, hitch driver or rental driver.
Receive a Job: After launching a app, drivers can start receiving passenger bookings.
Accept a Booking: The drivers can accept a booking to receive the passenger's details.
Pick Up the Passenger: GPS navigation system is there to show driver about the location of the passenger to pick them up.
Drop Off the Passenger: The drivers can select drop off after reaching at the destination and can collect the fare.
The goals you have set for yourself may not be easy to achieve. You must be going through many challenges but we are here to boost your efforts and energy. Here, at NCrypted Solutions, we believe that to boost people's productivity through the technical solution is to make the business better with your skills.If you still have questions, please contact us. We have all the answers. We would like to help you in the best possible way. Our managers exactly know how best technical solutions are born with the ease. You will always get the hottest information of technologies and the best ideas for your taxi booking or traveling business. After all your work for your business success is a mutual goal for both of us.