Uber Clone Script
The concept of on demand taxi booking solutions, pioneered by Uber and popularly called as Uberification, has managed to revolutionize the operation of the traditional transportation business. The idea of apps like uber for business with just one tap ride request and booking has caught up the eyes of many wannabe entrepreneurs and startups. It has transformed into one of the most captivating businesses in the global startup arena.
What is Uber Clone?
Uber Clone is prominent On Demand Taxi Booking Script empowered by NCrypted Solutions through which you can get started with your own on demand website or app similar to Uber. It is an on demand cab booking app that allows consumers to book a taxi and endow them with the best riding experience. Uber Clone PHP is highly scalable, robust and open source. The Uber clone app can also be used for various other 'Uber for X' on demand services like laundry services on demand, car wash on demand, beauty treatments on demand, tutor on demand, handyman services on demand, grocery delivery on demand, on demand house cleaning and many more apps like Uber.
How does On Demand Taxi Booking App Work?
BooknRide is an on-demand transportation app like Uber that works on a simple formula - It allows riders to book a cab by simply tapping the 'book now' button on their Uber clone App, and get a cab to arrive at the defined location, literally on demand.
PARTNER APP
BooknRide Driver application simply focuses on its driver based requirements, is concerned to carry off user details, requests, ride details, navigation details, etc in the most favorable style.
USER APP
It allows the users to book cabs involving all the factors like destination, time of arrival, location details using this incredible android app for the marvelous experience.
ADMIN DASHBOARD
Focus on your consignment tasks to speed up pleasant business outcomes with the most cognizant taxi management service.
How does On Demand Taxi Booking App Work?
BooknRide is an on demand taxi booking app like Uber that works on a simple formula - It allows riders to book a cab by simply tapping the 'book now' button on their app and get a cab arrive at the specified location, literally on demand.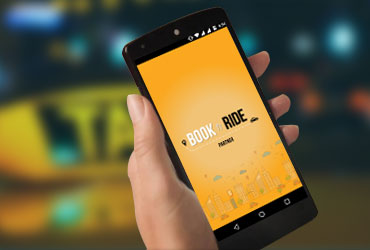 PARTNER APP
BooknRide driver application simply focuses on it's driver based aspects - to provide rider info, user requests, ride details, navigation details, transaction summary etc. in a convenient format.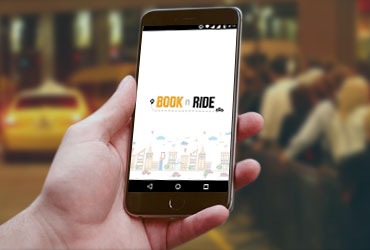 RIDER/USER APP
It allows the users to book cabs involving all the factors like destination, time of arrival (ETA), location details - all powered with easy to use navigation.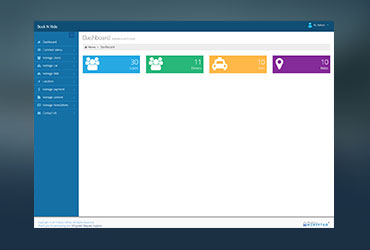 ADMIN DASHBOARD
View it all like a boss to speed up your taxi booking business outcomes with BooknRide App - view rides, rider details, driver details, define cluster areas, custom geo fencing, transaction summary and more.
Deep Dive - Uber Business Model Explained
Why should you use Uber Clone App?
The clone architecture that is being used in Uber Script is relentless, extensible, easy to use and can be altered as per your niche market requirements. We have dedicated product development team on board, who have surpassed their talent in creating a controlled, impulsive and ascendable Uber PHP Clone that will unquestionably help you boost your own taxi booking business.
Uber Clone Open Source is primed to contribute a helping hand to accomplish your niche business requirements. Our technical aficionados have been able to create a disciplined structure of Uber Clone Script which will ultimately help you in creating apps like Uber for your business with customizable features attached with.
Why more startups go with Apps like Uber?
The concept of on demand taxi booking has made life very convenient and has proved to be a successful business model. Uber has recently confirmed a massive $10bn deal with Softbank. It has already created a positive impact in the hearts of the new generation of consumers, especially the millennials and office-goers, with its ease of service. It saves a lot of time of a common man in hiring a taxi/cab with just one click and gets it at their doorstep instead of wasting time to ask for an individual on roads. These advantages have led millions of startups to build taxi/cab hire service providing mobile apps like Uber that is also known as Uber App Clone. The rise in the demand for such apps like Uber is due to the increased use of smartphones. Gartner Inc. has also forecasted that mobile phone sales will reach 2.1 billion units by 2019, which will fuel demand for apps in the enterprise that meet the high performance and usability of consumer apps.
When the future economy is forecasted towards 'uberification' economy, it's high time that you should start with the taxi booking business. Though many 'Uber Clone' startups have already plunged in the taxi business creating strong competition for others, there are many investors waiting to back some good startups by investing millions in the business differentiating them from others. Let's connect with us to explore endless opportunities to uberize your next taxi booking business.
What to consider before starting your own Uber Clone?
The uber app clone for your business should be augmented with various features that let you carry out user traction business. Below are some tips of the features that you can customize and provide inbuilt with our Best Uber Clone:
App Compatibility: Uber Clone App should be compatible with different device configurations as possible using a single APK. This helps in achieving the largest user-base profile for your app.
User-Friendly: Provide an interface that helps the user to make the app tailor to their taste. Keeping it simple and one that is easy to understand gives a better user experience.
Social Media Integration: Provide flexible sign-in option to the user by integrating multiple social media login instead of a single sign-on.
Responsive Uber Clone Script Website: The website should be crafted responsive to provide an optimal viewing experience and interaction with easy reading and navigation across the widest range of devices.
Low Battery Consumption for the Uber Clone App: Remember in the age of mobility, a mobile app should be designed considering its use over the mobile phone by the user. It should be used to consume less battery delivering the best consumer experience.
Localization:Focus on the niche audience to whom the service is to be provided. You can also localize the app according to the region and countries.
Eliminate unnecessary clicks on the App: An app should not distract the user from unnecessary clicks. Instead, provide direct destination clicks with less information. The Conversion rates fall sharply when a user is asked to do more tasks.
Sensitive Data Protection: Uberification has made it much more convenient for the user to opt for services quickly. With this, they also provide their sensitive information like credit card number, phone number, mail id, etc. All this has to be assured to be protected by your Uber like App. Proper security measures should be enforced to protect the data and prevent any intruder attack. This becomes especially crucial for mobile apps which are user data driven. In case of Uber like Apps, you are pushing and pulling data to and from drivers and riders and they all are connected to your central database, web admin through web services API.