What is Rover Clone?
Do you want to own your own Pet-sitter and Pet-walker service providing online business? Sometimes, people are busy and not able to be with their favorite family members-pets. And no owner would like to leave his dog in a cage while they are not available to look after him. So, now-a-days it is in trend to hire people who are also dog lovers and want to make some money or want to make career in the field of dog-care. Rover Clone Script from NCrypted Solutions allows you to have your own dog-care or you can say that your own pet-care online business.
How does Rover Clone from NCrypted Solutions work?
Easy registration: One time registration process with just a few steps. With this process, dog owners are able to search and contact the dog sitters easily. To build a healthy social relationship with the dog sitters and dog sitters companies, you can deploy various engagement model for the registration purpose through social media.
Search pet-care-taker: The users can search dog Sitter using the zip code search provided in the app.
Meet in-Person: The users are able to connect with the dog sitter who is good for them, their dogs and their schedule.
Easy scheduling: The users can choose the days of the week on which his dog needs to be taken care and can cancel the visit anytime if the plan gets changed.
Reservation guarantee: If it happens that the dog sitter needs to cancel the visit, you can provide with the backup booking system to your customers or users.
Easy and integrated payment: Cashless payment with the integrated payment system.
Rate and reviews: The users and dog owners can give the feedback through rate and review button after finishing up with the process.
How does Rover Clone Script work for Pet Care Takers?
Companies or single dog walker/pet care taker can join Rover Clone Script with easy registration process with facebook or email with full details. The Dog Walkers can set their profile info to visit by parents of dog. Once the parents get satisfied with the profile of dog walkers then they can contact dog walker and book the time for their dogs. Dog walkers are allowed to accept or denied the request of the parents. After accepting the request of parents, the dog walkers can go for the job at scheduled time. The parents can keep track of their dog through GPS system. And after completion of the job, Dog Walker gets payment.
Rover Clone Script Developed at NCrypted Solutions have These Characteristics:
Rover Clone Script is fully customised model and perfectly suits your business
Having scalable infrastructure is the very important benefit of the Rover Clone Script from NCrypted Solutions
It is very cost effective
Having unique features for your requirements
Effective and attractive UI and yes engaging front end is the credit side of the Rover Clone PHP Script
Is robust to handle larger volume of transactions
Basic Features of Rover Clone Script:
Easy Registration Process with Sign up Button
Full Admin Control
Track in Real-time
Scalable Technology
Efficient Turnkey
Fully Automated
Cost Effective Solution
Robust Technology
Technical Service
Attractive UI
Engaging to Your Target Audience
In-App Payments
Advanced Features
Unique in for Your Industrial Demand
Customised According to Your Business Demand Which Meets All Your Requirements
Rover Clone Script from NCrypted Solutions includes all the technological aspects and their implementation, constraints of industry, user retention factors, and every other thing which is a necessity for the creation and the development of a cutting edge On Demand Services Mobile App.
Making your own app and for this, it is advisable to listen to some expert people but be sure to move to your own goal. The mix of the experience of the experts of technology and your own beliefs and personality is a perfect formula for leaders of the industry.
If you still have questions, please contact us. We have all the answers. We would like to help you in the best possible way. Our managers exactly know how best applications are born with the ease. You will always get the hottest information of technologies and the best ideas for your dog walking business.After all your work for your business success is a mutual goal for both of us.
Custom Solutions that you need for your startup
Customer
Your customer app will be focusing on requirements involving all the factors like destination, location, time of arrival, payment etc
Service Provider
The cardinal aspect of service provider's app is concerned with navigation details, customer details, summary, etc.
Analytics
We apply analytics to amend, express and envision the business performance that includes lot of factors.
Dashboard
The on demand progress report shows data related to productivity and permits the report to be perpetually updated.
The on demand dog walking blueprint that powers your startup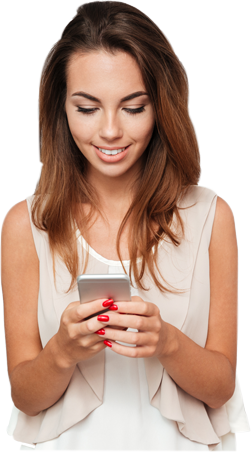 Ready-to-go Rover Clone Script or Custom Development Solution - Choice is Yours
Ready-to-go Rover Clone Platform: Our Rover clone platform already has standard features developed that enables you to kick start your project quickly with quality. The advantage of working with us is the fact that we've already got the base ready for you! The website clone architecture that we use in creating cutting-edge clone scripts similar to Rover is highly scalable, robust, user-friendly and can easily be customized as per your project requirements.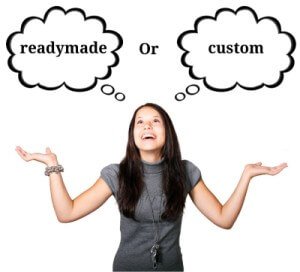 Rover Clone Custom Development Solution: While ready-to-go off-the-shelf Rover clone script enables you to easily launch your own website similar to Rover at a comparatively cheaper cost initially, you will also want to customize it extensively if the market segment already has significant competition. You simply wouldn't want to go ahead with another me-too website that doesn't deliver a unique message to your target audience and doesn't provide any unique features different than your competitors. A good Rover clone script may have basic features that will allow you to test the shores with a prototype but that might not be enough for a website you are planning to make money with! If you launch your full fledged website with the same common features that everybody else has, why would visitors still be interested in your website which has nothing new or different to offer compared to Rover or the common competition using the same Rover clone script?
Enter NCrypted! This is our expertise and this is what we do. Trust us when we say you will need customization, as you definitely will since your website visitors will want to see something different when they visit your site.
We have the base Rover clone platform ready for you and since the platform is highly expandable and customizable, we can easily modify it to match with your requirements, be it for some design UI (user interface) tweaks or a complete custom design or a responsive web design requirement, a few features alteration or addition of many new unique features and modules - we have been doing it all and are eager to listen to your requirements.