What is 99designs Clone?
99designs Clone is a creative graphic online design script developed by NCrypted Solutions which helps you incept your own online graphic design marketplace that allows users to create their own deigns. The users can design websites, application designs, logos, merchandise, books, magazines, etc. The Internet is the best resource to generate intelligent revenue streams.
We provide a creative design platform in 99designs Clone which is used to disrupt new thoughts for your online venture. Use our ready-made script or you can customize it, integrating your own creative ideas, and make your website unique in its market.
The graphic design vocation allows you to meet and work with professionals who do comprehend the challenge of the work and propose with solutions if you face an issue, delivers encouragement when there's a room for improvement. By joining the graphic design communities one can discover the true potential of his/her work all the while staying in touch with different people with the similar interest.
Why 99designs Clone?
99designs Clone comes with remarkable features that manages to hold the interest of users and permits them to have the benefit of enjoying while working. Businesses have attentively engaged graphic design websites for mounting their business as well as to make the mark for themselves. This considerable expanding has managed to entice the audiences out for their interest.
99designs PHP Clone is a web-based designing script developed using PHP 5 and MYSQL used by various designers and artists to creatively design logos, business cards, books, magazines, websites, and applications.99designs Clone has been developed with various functions in mind that makes 99designs Clone a huge success. Rich features like category management, registration module, project management, saved searches, designer sign-up, affiliates management, and many more, which makes for a robust 99designs Clone.
Why should you use 99designs Clone?
The need of creating a quality design is a crucial aspect to be taken into account in this technology-driven world where every single organization, from the small business owner to the leading mega corporation, takes a lot of twinge to generate a trademark they believe in. This underlines the fact that a good design can make a huge load of difference to burgeon any business. With the growing demand of graphics and designing, the numbers of artistic designers endowed with sheer talent are increasing day by day and to provide them a platform where they can showcase their ability and stay connected with different people, sharing the same interest that defines the purpose of 99designs Clone PHP.
99deisgns Clone Open Source comes with a customizable feature through which you can kick-start your own online graphic design marketplace. It lets you remodel the structure of the website as per your targeted audiences and niche business requirements.
Revenue model of 99designs Clone
99designs Clone applies the commission base module. It makes the revenue through designs competitions, in which the designers/users present their work with utmost dedication to in expectation of getting the job and getting paid for their work. Generally, these contests can attract thousands of entrances. Whenever the winner's name has been announced, the pre-defined amount of money goes to the admin as well as to the user.
Key Features of 99designs Clone
Browse Category
99designs Clone Script has fast, efficient categorized search so that users can find the exact logo design they want, rather than surfing the whole website. Logos are categorized by the creators into areas like education, business, sales, food, fashion, cars, etc.
Logo Contest
Users can post logo design requirements in the form of a contest. Design requirements can be as specific as needed: color, feminine-masculine, young or mature design, modern-classic look, subtle or obvious, etc.
Saved Searches
Saved search means saving the search results. When a user searches for a specific logo design and discovers some interesting logos, they are saved for future possibilities.
Ready-made logo buying
Ready-made Logo is the module where you can upload and sell your logo designs. Users can choose from a list of ready-made logos and make purchase. This module helps get ready-made logo directly to the market in the shortest time.
Add to favorites
This feature allows adding logos directly to your favorites list, saving future search time. Users can keep track of their favorite logos.
Suitable List
99designers Clone provides a creative design platform for artists. You can also customize it, which is a robust, scalable and user-friendly product, through which you can start your online websites for:
Logo Design
Business Card Design
Website Design
Books and Magazine Design
Application Design
Ready-to-go 99designs Clone Script or Custom Development Solution - Choice is Yours
Ready-to-go 99designs Clone Platform: Our 99designs clone platform already has standard features developed that enables you to kick start your project quickly with quality. The advantage of working with us is the fact that we've already got the base ready for you! The website clone architecture that we use in creating cutting-edge clone scripts similar to 99designs is highly scalable, robust, user-friendly and can easily be customized as per your project requirements.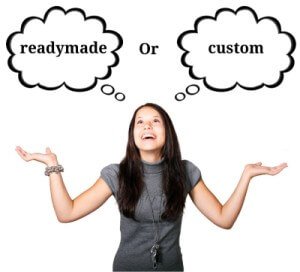 99designs Clone Custom Development Solution: While ready-to-go off-the-shelf 99designs clone script enables you to easily launch your own website similar to 99designs at a comparatively cheaper cost initially, you will also want to customize it extensively if the market segment already has significant competition. You simply wouldn't want to go ahead with another me-too website that doesn't deliver a unique message to your target audience and doesn't provide any unique features different than your competitors. A good 99designs clone script may have basic features that will allow you to test the shores with a prototype but that might not be enough for a website you are planning to make money with! If you launch your full fledged website with the same common features that everybody else has, why would visitors still be interested in your website which has nothing new or different to offer compared to 99designs or the common competition using the same 99designs clone script?
Enter NCrypted! This is our expertise and this is what we do. Trust us when we say you will need customization, as you definitely will since your website visitors will want to see something different when they visit your site.
We have the base 99designs clone platform ready for you and since the platform is highly expandable and customizable, we can easily modify it to match with your requirements, be it for some design UI (user interface) tweaks or a complete custom design or a responsive web design requirement, a few features alteration or addition of many new unique features and modules - we have been doing it all and are eager to listen to your requirements.