What is Foodspotting Clone?
Foodspotting is basically restaurant search website, where you can find food spots in any city you're located in or you are visiting. Foodspotting adds a sensual dimension for restaurant search for food and according to the city you want.
Foodspotting Clone has acquired ability of both content producers and passive consumers. Foodspotting Clone works similar like popular marketplace website Foodspotting. Foodspotting Clone offers same features and functionalities offered by Foodspotting website. As Foodspotting Clone from NCrypted is fully customizable you are able to make any changes later or also can add your required specialized features at development phase.
Why Foodspotting Clone?
Using Foodspotting clone script you can search food types you want from the famous restaurants across the world. It acts as a powerful restaurant marketplace to travel industry. It is developed using PHP 5 and MYSQL used by various local peoples to search hottest food-spot in the city. After careful analysis and research Foodspotting clone is developed with needed functionalities which make foodspotting clone a huge success. Rich features like service provider's registration, events and services management, review management, and quotations management which make foodspotting clone robust.
Key Features of Foodspotting Clone
Find restaurants
Foodspotting clone is basically for searching food spots in your nearby locations. It works as: first it grabs the location of yours and matches within its directory the listed locations nearby your area. It has also provision to find restaurants of the location you enter. Foodspotting clone also help in finding restaurant locations of any particular place you enter.
Share location or review
Foodspotting clone helps to share the location you have visited with others. It allows you to add review, comment, spot, shot or add tags along with location. It gives you the points for per sharing and a world-wide rank.
Spot
Spotting on foodspotting is same as like on social media sites. It helps to find the popularity of that location. It also helps in getting review of that place. This feature is commonly accessed by every level of the users.
Guides & Titles to profile
Guides are the communities where people join to follow guide and or share their own experience of visits to different food spots around the world. You can become a food expert by spotting few dishes and will be awarded with a title as an expert.
Social bookmarking
This can be used to bookmark any of the restaurant location on social media site by sharing. This helps to market the audience easily. Food spots can be easily shared among various social media platform.
Suitable List
Aimed to provide more and more local services to the people who seek services online using Foodspotting Clone. It is customized, robust, scalable and user-friendly clone through which you can start your own new online venture.
Marketing and Promotion
Custom Jewelry
Personal Services
Legal Matters
Search Engine Optimization
Technical Support
Ready-to-go Foodspotting Clone Script or Custom Development Solution - Choice is Yours
Ready-to-go Foodspotting Clone Platform: Our Foodspotting clone platform already has standard features developed that enables you to kick start your project quickly with quality. The advantage of working with us is the fact that we've already got the base ready for you! The website clone architecture that we use in creating cutting-edge clone scripts similar to Foodspotting is highly scalable, robust, user-friendly and can easily be customized as per your project requirements.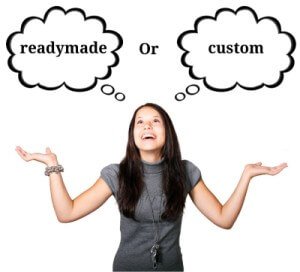 Foodspotting Clone Custom Development Solution: While ready-to-go off-the-shelf Foodspotting clone script enables you to easily launch your own website similar to Foodspotting at a comparatively cheaper cost initially, you will also want to customize it extensively if the market segment already has significant competition. You simply wouldn't want to go ahead with another me-too website that doesn't deliver a unique message to your target audience and doesn't provide any unique features different than your competitors. A good Foodspotting clone script may have basic features that will allow you to test the shores with a prototype but that might not be enough for a website you are planning to make money with! If you launch your full fledged website with the same common features that everybody else has, why would visitors still be interested in your website which has nothing new or different to offer compared to Foodspotting or the common competition using the same Foodspotting clone script?
Enter NCrypted! This is our expertise and this is what we do. Trust us when we say you will need customization, as you definitely will since your website visitors will want to see something different when they visit your site.
We have the base Foodspotting clone platform ready for you and since the platform is highly expandable and customizable, we can easily modify it to match with your requirements, be it for some design UI (user interface) tweaks or a complete custom design or a responsive web design requirement, a few features alteration or addition of many new unique features and modules - we have been doing it all and are eager to listen to your requirements.