AWeber Clone Script, Open Source
AWeber Clone is a well-organized AWeber PHP Clone designed to work as an email marketing service provider that helps emerge your own email marketing business effectively. It is a website-based service that permits your users to manage subscribers, grow a mailing list, generate opt-in forms and cardinally, execute all kinds of valuations to make sure that your business is operating as smooth as possible. It allows you to provide customers/businesses with viable solutions for email follow ups and email newsletters through which they can send newsletters to thousands of subscribers as per the choice.
Why do you need AWeber Clone?
As the internet era has taken everyone by storm, the numbers of people who are using internet services are growing expeditiously. It is no wonder that an email is a tool that virtually everyone uses today, and it continues to cultivate and be more ubiquitous in the lives of people across the globe. Online marketing was once perceived as an uncertain attempt for most of the businesses out there, but over the time the breach between online and offline marketing has rapidly dwindled, offering thoughtful services to online businesses. Email marketing campaigns are useful for running a successful email marketing business. Marketing and communication is an aspect of getting in touch with customers and sales leads is the crucial feature of building a company. AWeber Clone PHP offers email marketing solutions, autoresponder software to subscribers.
Why should you use AWeber Clone Script?
The website clone script architecture that we've used in AWeber Script Open Source is highly extensible, durable, user-friendly and can simply be customized as per your business needs. Our developers have been able to create a well-drafted, spunky and adaptable email marketing website for starting your own email marketing business. It is the Best AWeber Script that helps you in simplifying the task of email marketing, a consistent autoresponder is an imperative tool which would be helpful in promoting products and services trough custom designed messages, whilst enlarging the relationship with your customers. AWeber PHP Script is designed in a way that will be lucrative for your business and withal put you in the driver's seat against your rivals.
Why should startups go with AWeber Clone?
It is evident that offline marketing is expensive and can draw off resources that could be spent more competently on less custom aspects of your business. On the contrary, with email marketing, your business can get benefits in manifold ways.
Whether you're an entrepreneur managing an online business or on location, paid ads can cost a tidy sum, often with a low transmutation rates. Does your business have any way to follow-up with your customers? What if they peek at what your business is proposing and won't be prepared to buy instantly?
AWeber Clone Script renders a service to help develop relationships that would promptly convert visitors into customers. Startups can develop a personal relationship with their candidates, which would be beneficial for the business. Many divisions of an email campaign are automated so that users may need to sign into the account only to plan future messages for volatile messages like special offers. It is one of the finest for your users to connect with their prospects without getting plucked away from the work your business needs to get done.
AWeber Clone Open Source from NCrypted Solutions has all those essential features required to build a successful email marketing website for any website owner.
Salient features of AWeber Clone Script
Create and send professional emails and newsletters in minutes
Automatically deliver a sequence of messages to new subscribers
Collect, manage and segregate subscribers easily
Provides templates to easily create great looking emails
Automatically create emails from your newest blog posts
Enables tracking your performance based on subscriber responses to e-mails and newsletters
Easily target subscribers based on their actions, with a single click
Search Engine Optimization friendly
Customizable admin panel with user-friendly CMS
RSS to email
Integration of third party applications
Ready-to-go Aweber Clone Script or Custom Development Solution - Choice is Yours
Ready-to-go Aweber Clone Platform: Our Aweber clone platform already has standard features developed that enables you to kick start your project quickly with quality. The advantage of working with us is the fact that we've already got the base ready for you! The website clone architecture that we use in creating cutting-edge clone scripts similar to Aweber is highly scalable, robust, user-friendly and can easily be customized as per your project requirements.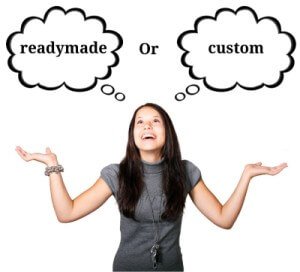 Aweber Clone Custom Development Solution: While ready-to-go off-the-shelf Aweber clone script enables you to easily launch your own website similar to Aweber at a comparatively cheaper cost initially, you will also want to customize it extensively if the market segment already has significant competition. You simply wouldn't want to go ahead with another me-too website that doesn't deliver a unique message to your target audience and doesn't provide any unique features different than your competitors. A good Aweber clone script may have basic features that will allow you to test the shores with a prototype but that might not be enough for a website you are planning to make money with! If you launch your full fledged website with the same common features that everybody else has, why would visitors still be interested in your website which has nothing new or different to offer compared to Aweber or the common competition using the same Aweber clone script?
Enter NCrypted! This is our expertise and this is what we do. Trust us when we say you will need customization, as you definitely will since your website visitors will want to see something different when they visit your site.
We have the base Aweber clone platform ready for you and since the platform is highly expandable and customizable, we can easily modify it to match with your requirements, be it for some design UI (user interface) tweaks or a complete custom design or a responsive web design requirement, a few features alteration or addition of many new unique features and modules - we have been doing it all and are eager to listen to your requirements.