What is SurveyMonkey Clone?
SurveyMonkey Clone is an effective SurveyMonkey PHP Clone that helps you establish your own online survey business in no time. With the use of SurveyMonkey Clone you can create your own surveys with questions as per your business requirement, Order surveys and get replies with necessary number of results within a stipulated time. It helps you create surveys for your business. It gathers and analyzes results similar to SurveyMonkey. It?s one of the best ways to meet new people, stay connected with them, be innovative and provide resourceful services to your users.
Why do you need SurveyMonkey Clone?
We are proud to say that NCrypted Solutions? SurveyMonkey Clone has customizable features through which your business can get the advantage of current niche market requirements. It can help your business in generating ample money by offering free as well as paid plans for individuals, small and medium business firms and huge enterprises. The accomplishment of email marketing software mainly relies upon the flexibility and sheer professionalism our dedicated developers have shown while creating a well-organized, robust and effectual clone script for your business to take the advantage from it.
Why should you use SurveyMonkey Clone?
SurveyMonkey Clone Script renders mainstream and explicit survey services for your business. It is adaptable, sturdy and customizable. It would assist your business needs quite profusely in getting what you exactly wish for. You can revamp the structure of your business in obedience to your market needs in the blink of an eye.SurveyMonkey Clone Open Source is customizable with a number of salient features that are helpful in creating your own email marketing business.
Advantages of SurveyMonkey Clone Script
Easy to use
As the numbers of internet users are growing strikingly, it is no surprise that dominance of people that have access to the internet prefer to answer surveys online instead of using the telephone. With the help of it, member can pick their own moment, that fits them best and fortunately the time needed for completing the survey is much shorter. It?s much easier for your audiences/customers to use it.
Judicious
Pre-screening your members using online surveys is easy and important and allows only those who match your target profile to finish the survey.
Resilient
The order of the questions in an online survey can be modified, or questions can be easily skipped altogether, relying on the answer to a previous question. To put it succinctly, our SurveyMonkey Clone is the best option for carrying out the research. Your business can get the results faster, and same data can even be used in different application to answer various questions.
Easy technique
SurveyMonkey by NCrypted Solutions provides a prospect to engrave your brand in the user?s mind and jog their memory about the settlements that your business provides. Your survey can be modified according to match your business website with customized backgrounds, logo, pages, and also the URL of your survey.
Quality Survey Templates
One of the finest benefits our SurveyMonkey Script brings for your business is that of course you can do completely manifest surveys, but if your business is in need of a quality, rich surveys, a lot of the work will be taken care by it.
Quicker
Traditional research methods take quite of user?s time to complete a survey where as online SurveyMonkey Clone Script project does the same very quickly. Because information is being collected automatically, members don?t have to wait for paper questionnaires to come back to you. The response time is almost on the spot.
Precise
Online Surveys services are helpful in boundless ways. The room for error greatly reduced while using online surveys because members enter their reactions directly into the system. Customary methods generally depend upon the consideration of the staff to enter all details correctly. And it is no doubt that individual errors can crawl in whenever a person is supposed to perform a certain, well-repeated task. So, it is very useful for your business because it?s accurate.
Salient features of SurveyMonkey Clone Script
Create smart, professional surveys with ease
Easy-to-use web-based survey tool
Collect data via weblinks, email, Facebook or embed on your website or blog
Provides Custom redirect after survey is completed
Control how your survey looks, including adding your logo & brand colors
Readymade survey templates for creating professional looking custom surveys
Multi-Language support, client's choice
Provides simple, yet advanced, answer validation options
Improved response rates with Skip Logic
Turn your survey into a portable PDF with a single click
Search Engine Optimization friendly
Customizable admin panel with user friendly CMS
Ready-to-go SurveyMonkey Clone Script or Custom Development Solution - Choice is Yours
Ready-to-go SurveyMonkey Clone Platform: Our SurveyMonkey clone platform already has standard features developed that enables you to kick start your project quickly with quality. The advantage of working with us is the fact that we've already got the base ready for you! The website clone architecture that we use in creating cutting-edge clone scripts similar to SurveyMonkey is highly scalable, robust, user-friendly and can easily be customized as per your project requirements.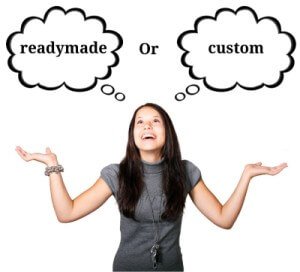 SurveyMonkey Clone Custom Development Solution: While ready-to-go off-the-shelf SurveyMonkey clone script enables you to easily launch your own website similar to SurveyMonkey at a comparatively cheaper cost initially, you will also want to customize it extensively if the market segment already has significant competition. You simply wouldn't want to go ahead with another me-too website that doesn't deliver a unique message to your target audience and doesn't provide any unique features different than your competitors. A good SurveyMonkey clone script may have basic features that will allow you to test the shores with a prototype but that might not be enough for a website you are planning to make money with! If you launch your full fledged website with the same common features that everybody else has, why would visitors still be interested in your website which has nothing new or different to offer compared to SurveyMonkey or the common competition using the same SurveyMonkey clone script?
Enter NCrypted! This is our expertise and this is what we do. Trust us when we say you will need customization, as you definitely will since your website visitors will want to see something different when they visit your site.
We have the base SurveyMonkey clone platform ready for you and since the platform is highly expandable and customizable, we can easily modify it to match with your requirements, be it for some design UI (user interface) tweaks or a complete custom design or a responsive web design requirement, a few features alteration or addition of many new unique features and modules - we have been doing it all and are eager to listen to your requirements.