What is Alibaba Clone?
Alibaba is the global leader in B2B (Business to Business) marketplace segment for small businesses. It is the world's largest online business-to-business trading platform for small businesses. Alibaba.com makes it easy for millions of buyers and suppliers around the world to do business online through its marketplace. It is a very popular marketplace offering a variety of products and generating a huge customer base.
Alibaba clone solutions by NCrypted enables you to start your own B2B marketplace, a business-to-business trading platform similar to Alibaba. You can enable your B2B platform for businesses and merchants to provide wholesale deals on consumer goods at wholesale prices to small traders. It will also facilitate discount facility on bulk order of consumer goods.
Salient features of Alibaba Clone Script
Provides a profile page for each member with the details of products, purchases and sales made by the member
Provides extensive search facility for products, suppliers and buyers according to region or country of user's choice
Provides a wide range of categories and sub-categories for buyers and sellers to search products
Shows the best bargain products in the home page with details about them
Enables discussing about products and trades in the forum section
Provides a separate description page for the information about each product
Shows trade updates and price watch regarding the latest deals on the home page
Allows adding other members to our profile and inter-personal messaging
SEO friendly
Customizable admin panel with user friendly CMS
Ready-to-go Alibaba Clone Script or Custom Development Solution - Choice is Yours
Ready-to-go Alibaba Clone Platform: Our Alibaba clone platform already has standard features developed that enables you to kick start your project quickly with quality. The advantage of working with us is the fact that we've already got the base ready for you! The website clone architecture that we use in creating cutting-edge clone scripts similar to Alibaba is highly scalable, robust, user-friendly and can easily be customized as per your project requirements.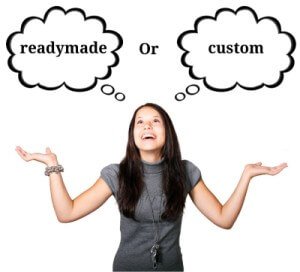 Alibaba Clone Custom Development Solution: While ready-to-go off-the-shelf Alibaba clone script enables you to easily launch your own website similar to Alibaba at a comparatively cheaper cost initially, you will also want to customize it extensively if the market segment already has significant competition. You simply wouldn't want to go ahead with another me-too website that doesn't deliver a unique message to your target audience and doesn't provide any unique features different than your competitors. A good Alibaba clone script may have basic features that will allow you to test the shores with a prototype but that might not be enough for a website you are planning to make money with! If you launch your full fledged website with the same common features that everybody else has, why would visitors still be interested in your website which has nothing new or different to offer compared to Alibaba or the common competition using the same Alibaba clone script?
Enter NCrypted! This is our expertise and this is what we do. Trust us when we say you will need customization, as you definitely will since your website visitors will want to see something different when they visit your site.
We have the base Alibaba clone platform ready for you and since the platform is highly expandable and customizable, we can easily modify it to match with your requirements, be it for some design UI (user interface) tweaks or a complete custom design or a responsive web design requirement, a few features alteration or addition of many new unique features and modules - we have been doing it all and are eager to listen to your requirements.