5643
Views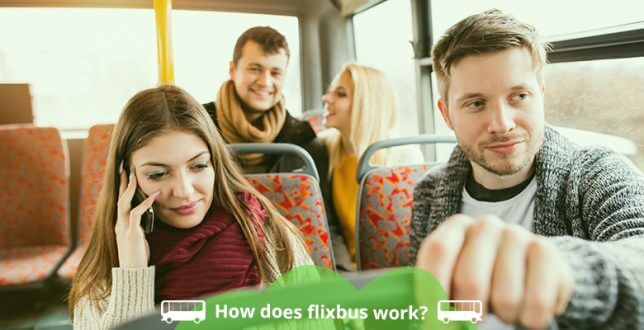 Life has become extremely complex for humans with rising competition across various fields and sectors. We crave simplicity and luxury in our lives, as we grow weary and tired of our busy work routines and engaging personal lives. Technology and innovation guide us in our quest to simplify various aspects of our life, feels like getting the world in our hands. Flixbus is one such application that has simplified life by making it possible to book bus and train tickets for traveling from one city to another.
Is that made you curious to know more about "How does Flixbus work?" and "How does Flixbus make money?" and here are the answers to their queries.
Flixbus Business Model
Flixbus is a mobility platform that helps people book long-distance bus and train tickets online without having to visit the ticket offices for the same. It helps people handle their reservations from the comfort of their homes allowing them to schedule and reschedule their bookings as per their convenience. The idea of Flixbus was formulated in 2013 by Jochen Engert, Andre Schwamllein and Daniel Krauss in France when the state ended its monopoly over bus and train services and allowed for the privatisation of the same.
The deregulation allowed the birth of Flixbus and the company started its services competing with the state-controlled intercity buses and subsidized railway systems. Flixbus also had competition from other new private companies such as Meinfern bus and Post bus during its inception, but it shine bright past its competition soon becoming the leader of their market making them ponder over "How does Flixbus work?".
Soon Flixbus started expanding its services to cater to train tickets and also lease out buses for private occasions. It focused on increasing the mobility of people, encouraging a reduction in carbon emissions by catering to private bus services. Their concept of Green transport has been well received and widely supported and appreciated by people.
How Does Flixbus Work?
People who get to learn about Flixbus often have various questions like " How does Flixbus work?" and "How does Flixbus make money?"Flixbus allows people to book tickets for long-distance in either buses or trains online at moderate costs. The company aligned itself with various private bus owners and initiated its services under the banner of Flixbus. Flixbus had only one bus of its own due to licensing issues and the main bulk of their transportation was outsourced to their partners. They handled the commercial management aspect of their business model while the partners handled the daily operational activities.
Flixbus grew rapidly achieving dominance in their fields due to the freedom and independence that came from their division of responsibilities. Other private organizations that were in this field focus on obtaining their buses for their companies and were held back by the fiscal responsibilities while Flixbus did not have to worry about all that.
How Does Flixbus Make Money?
Flixbus acts as a lead-generator for its partner companies which ply their buses for the transport of passengers. It collects 25-30% of the ticket prices and shares the rest of the prices with its partners. Flixbus owns only one bus of its own and outsources its leads to the other transport buses owned by its partners. The buses serving under Flixbus are all painted green to show uniformity in their business, making it a standout icon for privatized transport.
Flixbus enters into 3-5 year contracts with their partners after which they are negotiated by appraising the efficiency of their performance. This allows Flixbus to maintain a highly efficient working system, helping them maintain their quality of service. The key to the success lies in their ability to price the rides suitably making it feasible for both themselves and the customers, resulting in a huge and ever-increasing customer base.
They have grown tremendously since their inception and are valued at approximately $ 2 billion. Financial support and contributions have been extended to them by various investors and they are backed by various prominent leaders in the automobile industry. Flixbus has found great profits as it dominates in its industry in the countries of France and Germany where its services began.
Nutshell
History has taught us time and again that innovation and perseveration are the foundation to successful ventures and Flixbus is one great example. Their ability to focus on the right ideas combined with their dedication and proper nurturing of their business models has allowed them to scale smartly without unnecessarily wasting their resources. Flixbus has diverged intelligently to cater transport services for trains and cars too attracting more customers to its business, allowing it to cater to all kinds of needs and requirements in the transport industry.
If you're willing to start your own online transportation platform similar to Flixbus– you should go with Flixbus Clone which has customized features to let you roll with your own online booking platform business.
Here are some other informative articles explained by NCrypted Websites: