3849
Views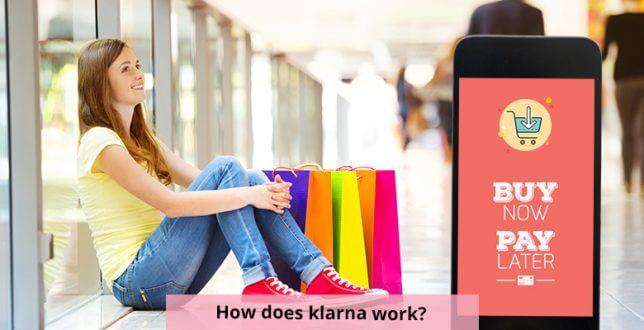 The prime key to the success of any innovation is an idea that has never been done before. Klarna, a financial technology company, is one such example. It is a Swedish fintech that offers online payment services such as payments for online stores, direct payments, post-purchase payments, and much more. Their core service lies in the fact that the company assumes the stores' requests to the payments and handles customer payments which eliminate the financial risk on the buyers' as well as the sellers' end. This particular article shares few insights for the two most commonly associated queries about Klarna i.e., "How does Klarna work?" and "How does Klarna make money?"
Klarna Business Model
Klarna's uniqueness lies in the fact that the company offers innovative payment and shopping solutions to customers and merchants online and in-store. Klarna was launched in 2005 and in 2017 it has turned into a fully licensed bank. In 2019, Klarna was active in 17 core markets globally and was holding a post-money valuation of USD 5.5 billion which helped it rank as the largest private fintech company in Europe and one of the largest private fintech companies globally. Despite this huge achievement, the company is yet looking to spanking new innovative solutions to achieve greater heights.
Before discussing "How Klarna makes money?" it is essential to know about its business model and how Klarna creates value for its customers.
Klarna is widely used by two groups: e-commerce merchants and online shoppers.
On one hand, the merchants use Klarna to gain customers and enhance their online payment options for the costumes looking for flexible payment options.
Who are Klarna's investors?
As per the report published by CrunchBase, Klarna has successfully raised $2.1 billion in funding in 22 funding rounds. Right now, the company is being funded by a total number of 42 investors. Macy's and TCV are the latest Klarna's investors with 1 exit of Wrapp. It has acquired 7 organizations till now.
Klarna's Annual Report 2019 also revealed that the company is the most preferred payment provider among the top 100 highest-grossing merchants in the United States. Some of its partners include H&M, Adidas, IKEA, Zara, Expedia Group, Samsung, ASOS, Peloton, Abercrombie & Fitch, Nike and AliExpress, and much more.
How does Klarna work?
Klarna aims to change the traditional way of online payments by offering a "buy now, pay later" service that allows online shoppers to purchase from major retailers without paying anything in advance. They partner with retailers all over the world and offer the customer a flexible online payment option.
Buy now, pay later option
Klarna offers amazing payment plans to its customers. There are millions of people who have benefited from Klarna's flexible payment options. It easily allows customers to make any purchase in smaller payments.
How Klarna works for customers?
Klarna simplifies and speeds up the payment procedure of the customer by implementing the above mentioned BNPL (Buy now Pay later) options.
Below are the perks of using Klarna for shopping:
● The payment options offered by the company are instant, flexible, and secure.
● Customers can make payments after the delivery with a period of 30 days.
● Klarna offers instant access to all credits.
● The BNPL options allow customers to make the payments at their convenience.
Methods of payment
As already mentioned, Klarna offers flexible payment options that are built for modern online shoppers. To answer the question- "How Klarna works?" let's move a step further. Here are the various payment options that it provides. This is the unique and secret ingredient of the company's success.
Pay in 4 interest-free installments
This option gives the customer complete freedom to spread the cost interest-free over time. The retailers get paid immediately by the company while the customers get a flexible plan.
This option allows the customers to try the purchased product before they buy that particular product. It offers 30 days to complete that payment and the best part is that: "it's fees-less".
Pay within next 36 months
This flexible payment option allows the customer to buy the product now and spread the cost of that product with monthly payments that lasts up to 36 months.
Klarna- The beginning
Klarna was founded by Sebastian Siemiątkowski, Niklas Adalberth, and Victor Jacobsson. The three of them participated in the Stockholm School of Economics annual entrepreneurship award in 2005 and that was the place where they presented their idea on providing safer and simpler online shopping methods to the customers and merchants. At that time, no one paid much heed to their idea.
Despite their failure in the competition, they decided to start with Klarna in Sweden during mid-2005. The amazing initiation of the company made many players wonder "How does Klarna works?" and "How does Klarna make money?" Are you one of those eager ones? Keep reading further to get your answers.
The global expansion of Klarna
In a matter of 15 years, the company has grown extensively with 200,000 merchant partners across 17 countries. Klarna, in its annual report 2019, claims that in 2019, Klarna became the fastest growing shopping destination with more than 85 million customers. However, the recent update on the company's official page reveals that Klarna is now one of Europe's largest banks and is currently providing payment solutions to 90 million consumers out there.
In August 2019, Klarna successfully raised $460 million in an equity funding round at a post-money valuation of $5.5 billion. Their gross merchandise value grew by 32% in 2019 and operating revenue climbed 31% mark to reach $753 million.
Back in 2014, Klarna launched its offices in Columbus, Ohio, where its North American headquarter is based. Here is the list of Klarna's company locations:
European offices: Amsterdam, Berlin, Brussels, Gieben, Helsinki, London, Madrid, Milan, Munich, Oslo, Stockholm, Vienna
American offices: Columbus, Los Angeles, New York
Other offices: Sydney, Working abroad
How Klarna Makes Money?
Klarna does not charge any fees for choosing any of its payment options then How does Klarna work to earn?
It's true that it does not charge customers for making any purchase but instead, it charges retailers a transaction fee for all payment options. Klarna charges $0.30 as a transaction fee and an additional variable fee of up to 5.99%. Additional to this, Klarna cuts a percentage off of each sale a business makes.
Klarna believes retailers are willing to pay these fees because its services help to increase sales. It estimates that the ability for consumers to pay on installment boosts their average order value by 45%. Consumers who use the 30-day payment option have a 20% higher purchase frequency. Those financing their purchases tend to spend 58% more on average.
Klarna is encouraging loads of referrals and traffic from consumers each month. Consumers are actively looking for their preferred retailers partnered with Klarna so that they can be benefited from the flexible payment facilities. As already discussed, Klarna generates funds from both merchants and end consumers. Additional to this, the company successfully generates a good amount of revenue through affiliate services.
How does Klarna work for its future development?
Till now your might has got the answer of "How does Klarna work? and "How does Klarna make money?" but now it's time to answer "How does Klarna work for its future development?". Klarna's Annual Report 2019 mentions that the company's future development continues to enhance the safe, secured and smooth experience, supporting merchant growth and driving consumer loyalty by offering flexible payment options. These flexible payment options themselves answer "How does Klarna works?" They not only allow the customers to adjust their payment of any product but also lets them control their payments so that spend less time managing their finances.
From the report, it is evident that the brand is getting a strong momentum from US consumers through in-app shopping. The company mentions that it will continue to grow further by expanding multiple new markets in the countries including Australia and New Zealand.
On 17 November 2020, announced the launch of its new initiative called Klarna Future Shopping Lab. The company mentions that in their first project, they are exploring the future of mailbox. Their aim is to transform the mailbox into a modular platform for future e-commerce, distributions, returns, and shoppable neighborhoods. Klarna Future Shopping Lab is basically an ongoing research project of that company that explores some unrealistic ways to improve their customer's shopping experiences. In the article published by the company itself, they talk about the extinction of the era of mailboxes which has now been replaced by digital communication. They are aiming for the revival of revolutionized mailboxes.
How to Launch Your Own Business Similar to Klarna?
If you're willing to start your own online shopping platform similar to Klarna – you should go with Klarna Clone which has customized features to let you roll with your own online shopping platform business.
Here are some other informative articles explained by NCrypted Websites: