2802
Views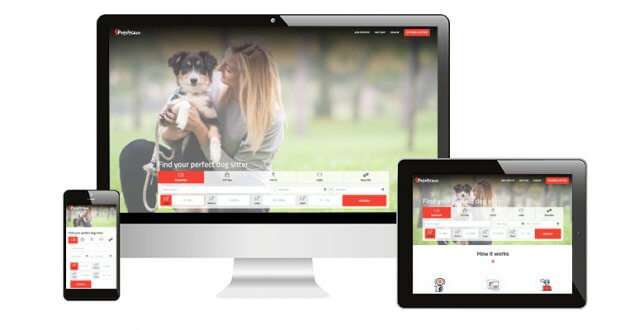 When a family goes on a vacation to get some relaxation, they often have to get some specific arrangements if they have pets to make sure that they get treated with utmost care while the family is nowhere near them. Certain pets such as dogs and cats require particular care needs; that may require attention and difficult to provide while on a vacation. That's when pet sitters come into the picture. Generally pet owners have numerous selections in this case which includes boarding a particular pet a kennel or opting to go with a pet sitter to care for them in their home.
It comes as no surprise that on demand pet sitting business is catching up big time, delivering a standard result for startups to plunge into this business. Considering all the technical aspects, NCrypted Websites have created an optimal on demand pet sitting software – PetSitCare, that fulfills the desire of pet lovers by offering them jobs of taking care of different pets.
What is PetSitCare?
PetSitCare is an up to the minute software, which lets you start your own on demand pet sitting business like Rover, Fetch! Pet Care, etc. It offers the pet sitters with pet jobs and the pet owners get the privilege to choose their pet owners and ask for a service based on their reviews and ratings.
Features of PetSitCare
PetSitCare is affixed with extensive features such as:
* List Pet
* Pet Management
* Report a Pet Sitter
* Flexible Booking
* Reservation PDFs
* Favorite Pet Sitter
* Calendar Management
* Private Messaging Board
* Pet Owner Commission
* Redemption Commission
To check out the rest of the features click here.
Why PetSitCare for your on demand pet sitting website?
PetSitCare is bundled with spellbinding features to kick-start your own pet sitting business. The ability to broaden up the pet caring service has become quite paramount. With the growth of on demand pet sitting industry, PetSitCare lets pet sitters to showcase their talents in fruitful way.
Interesting Read: Disclosed: How does Rover Work?
Let's connect with us to talk about the continual possibilities to amplify your pet sitting business.