4003
Views

We are very delighted to announce the official launch of the enterprise edition of NLance – a freelance script.
Salient features of NLance Freelance Script:
New Slick Design V3.1
Dispute Management
Improved Search
New Home Panels
Facebook Connect
Escrow Payments, Milestones
Reviews, Rating
Favorites/Watch List
Maintenance Mode ON/OFF
Featured Projects
Report Abuse/Flag
Invite Friends to Bid
Advanced Admin Panel
Workroom with PMS
File Sharing with Multi-Upload
Check out more NLance Features
Why we developed NLance?
Survey:
A national statistics survey states that 358,000+ aged people are working today than a decade ago. Usage statistics from freelancer website states that the number of retired people who are searching for job using internet services as a freelancer have been increased by 137% from last year. Out of all this active users 70% are freelancer employee and rest 30% are freelancer service providers. Among the 30% most of them are small-scale entrepreneurs. They are been using these services because of various reasons like: they are not ready to hire full-time professional due to lack of resources, they might not have the same requirement on daily basis to hire specialized skill employee and many other reasons.
Analysis:
We have analyzed the market potential in terms of client's requirement and demand. We have taken care of the smallest possible feature to integrate in Nlance enterprise edition to withstand the competition in the market. We started with:
Attractive Design

Creative and attractive design is always pleasing the customer's eye. Smart design and functioning is the first step of getting to your product. The appearance of the website speaks a lot about its legitimacy. The easy navigating layout are facilitated to enhance aesthetic of the whole project. When we analyze the whole product market the prime important is layout and navigation that makes the website more attractive not graphics. NLance has the easy navigating menu and a user friendly approach to operate the whole project. It is very easy to register, login to search through the project.
Analyzing target audience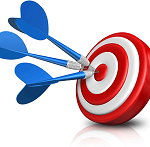 Every product or project developed is always targeted to specific set of users. Users are the most important part of any product. Blindly targeting audience will not help to get the maximum advantage of the product. So it is must to calculate the demographics of the product being developed. NLance is targeted to freelancer service providers and customers. Freelance service providers are the one who are searching for the job according to their portfolio. NLance's best feature is jobs categorization on basis of the skills so it becomes the most convenient task for them to find the best suitable job in least time and with ease. Customers are the one who post the projects.
NLance provides an important and user-friendly feature to them is to search for the freelancers according to the industry classification. They can even check their ratings and review by other customers. This helps them to get the more details about them easily. Best thing about NLance is the advanced search where you can search for jobs and providers separately. For more details check the NLance Enterprise Demo.
Know your competition in market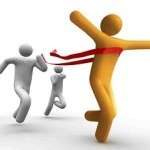 It is useless to target the market without knowing your competition. So as per the competition you will require upgrading your offers, content and commission models. With the Nlance you can easily update all this easily and you don't need to have the programming and technological knowledge.
Marketing, Promotion and Search Engine Optimization (SEO)

NLance is developed while keeping marketing and search engine optimization approaches into consideration. From the marketing point of view newsletter, instant machine generated response and many more features are targeted and search engine optimization we have user-friendly and clean URL along with on page optimization to reduce your marketing budget.
Contact NCrypted today for customizing NLance as per your requirements or to simply buy ready-made off-the-shelf freelance script. You can fill the Request For Proposal form on the top-right hand corner of this page, and a business executive from NCrypted will contact you within 24 hours.