1302
Views
What is LinkedIn Clone?
LinkedIn Clone is a professional social networking website. It gives networks to professionals to exchange the information related to business and business ideas with each other. It allows you to build network with professional's whole around the world and stay connected with their industry, knowledge, technologies, trends, target goals and create a unique professional identification.
LinkedIn also gives an opportunity to write professional blogs and their promotion for the rich business. It connects wide range of users from small scale industry professionals to business class executive, CEO and many more to get together to exchange their ideas, get connected and discover each others.
Trends of developing Social Networking website clones:
Nowadays there is a trend to develop social networking websites like Facebook Clone, MySpace Clone, Badoo Clone and many more. There is always a chance of growing social networking websites in market with different ideas and designs, but motive behind it will be professional services at the end. It is yet not late to get design, your own clone for social networking website. Contact today for your LinkedIn clone to NCrypted.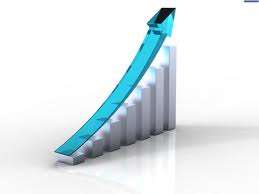 Graph show continues growth in IT sector, along with the expanding technologies day by day and the requirements of new software in the market, for automation of the business and to prevent piles of papers stacking up in the office on daily bases. Thus with that demand of website clone will increase day by day.
Our purpose to build LinkedIn Clone was to fulfill the demands of professional market, by making process of hiring people easier and getting connections with professionals and maintaining contact with them easily at one place. So, demand of LinkedIn Clone is daily increasing with demand of increasing professionals. Our key motive is to satisfy you with our product so, at the end you can satisfy end-users without much of maintenance and with our support.