1621
Views
Internet has made all the impossible things and dreams possible. It is possible for anyone with a spare room to go online and post listing for rent. The task is done, and he can earn revenue. Travelers are continuously searching for the cheaper rates and higher facilities in all sorts of matters like good amenities, huge space, less charges. Etc.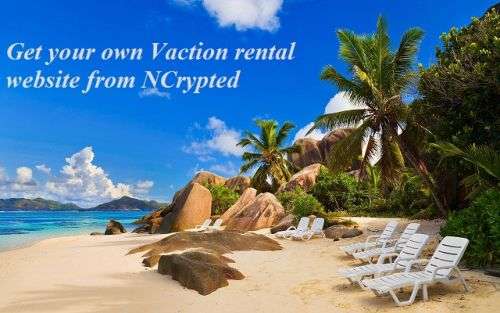 Growing trends of vacation rental website over hotels in today's market?
Nowadays vacation rental websites are gaining market's confidence over the hotels. With the rise in the hotel rates, vacation rentals are grooming themselves, often providing more of space and amenities with less budget than you would spend on a hotel. As days of winters are fading off and summers are arriving, the average hotel rates at major US destinations will jump off to 17% as compared to same from last year.
Last year analytics reveal that city of Anaheim, home of Disneyland and Disney California Adventure Park has recorded the highest price increases, a jump of 43%, from daily rate of $109 from previous to $155.25 this year, San Francisco – 24% rise, San Diego – 21%, Los Angeles – 19% and Palm Springs – 17%. Talking about the average daily rate in big cities.
Conclusions derived from the statistical data
These huge lists of scary numbers are detailed survey and research results of our team. Obviously they are impressive and they hold true statistics which should be reason enough for you to start your own vacation rental website using our vacation rental script. This calculations stand still to prove you how huge will be your user base. Vacation is a golden opportunity for all admins, entrepreneurs and proprietors, as user base is ready, market is settled with concept, all clients are familiar with the services, users are aware of the product and advantage they can grab from it, in short your dish is ready to serve. So you just need to set up a vacation rental website and your dish is garnished to serve, let the audience eat with satisfaction to give you positive reviews to move ahead towards a grand success.
NCrypted's Vacation Rental Website Design
Here also we have prepared whole dish ready either you pick that one up or can specify your ingredients, so that we can prepare the best possible outcome from it. NCrypted has two approaches for you – a ready-made off-the-shelf solution (BistroStays online rental script) or a customized solution as per you niche market requirement.
Let us talk about them in detail:
1st approach: Ready-Made "Off-the-shelf" Solution using BistroStays
Think Big. Think Fast. Do it quick with our online rental platform – BistroStays. This product will include all the features that a basic vacation rental website should have and few advanced features that are designed to make it a unique offering that will give you an edge over the competition. A few of the salient features of the platform are:
Features of Vacation rental website design:
In-depth reports and statistics on daily visitors, page views, inquiries and reservations made
Attractive admin dashboard
Referral program and management
Easy yet highly advanced Admin Panel Dashboard with User Management, Payment Management etc. modules
Automated booking engine and process with financial transactions
Flexible Pricing Module – Basic and Advanced pricing terms including daily, weekly, nightly, monthly, sublet, weekend pricing management with security deposit option
Attractive user dashboard
Listing Performance Analytics – on number of visitors, reservation
Edit Listing Information/Delete Listing
Listing status – visible/invisible
Reservation details
Listing property
GPS coordinates
Street view, Photo grid view
For more details refer – BistroStays Features page
2nd approach: Custom-Made Solution
In this approach, we assume full responsibility of your project. We evaluate your requirements and then we analyze, design, develop and deploy to your server with step by step in coordination with you. Reason for this approach is simple – you don't need to pay us extra penny for features that you are not in need of and can develop the list of features that are in your requirement list. This approach allows you to customize some of the features and functions as per your requirement. You can even merge two or more different clone scripts and platforms and customize a single product from them. We also support with our suggestions and help to get better satisfactory results. There are different ways to customize your vacation rental website design. More details on customization refer – customization of custom website design.
Let us connect and discuss further. Tell us about your requirement. You can fill the quote for your vacation rental website design requirements that is on your right side of the page. An executive from our sales department will get back to you within 24 hours.
How to Launch Your Own Business as Vacation Rental?
If you're willing to start your own vacation rental business – contact us and get the best customized features to let you roll with your own rental business.