15937
Views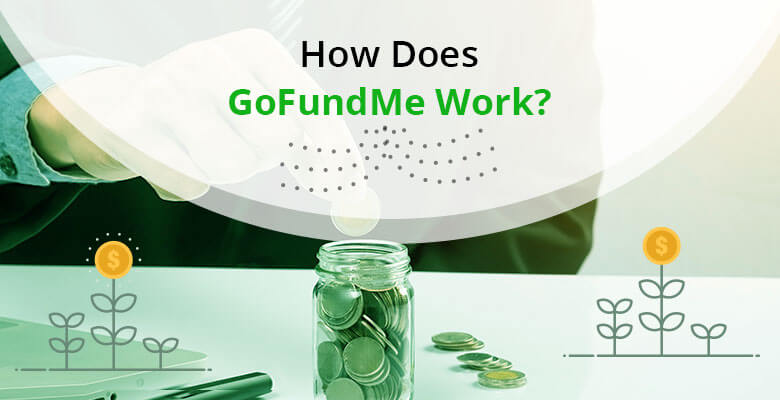 As we all are aware that technology plays an ever-increasing role in every aspect of our lives. Innovations have now begun to show its impact on fundraising space too. These changes have made every fundraising organization to make its true place in online fundraising and its event.
Fundraising technology has undoubtedly made the fund collection process easier for organizations. With this innovation in the fundraising field, collecting funds have become much easier. And this is where the GoFundMe platform came in the picture. This platform allows the user to pass a digital tip jar and collect money from the donors in times of need.
Is that made you curious to know more about 'what is GoFundMe' or 'how does GoFundMe work'? Below you will get every inch of detail step by step.
You may like to read: An Explanatory Guide: How Does Turo Work?
What is GoFundMe?
GoFundMe is termed as a personal crowdfunding site that is specially designed to ease the funding process. With GoFundMe, one can easily raise funds for sudden medical expenses or a business suffering from robbery or fire. Some people use it to raise their business ideas or in the plan for a startup. In short, we can say that GoFundMe is a platform where one can raise funds for their needs.
GoFundMe as a crowdfunding platform, allows the users to raise money for a wider variety of personal causes which may include special events, medical bills, and even pets and animals. As per the latest reports and analysis, GoFundMe has helped millions of people just to raise more than $5 billion till this date.
History of GoFundMe
After having a brief on 'what is GoFundMe?', let us go through the history of the same. This website was launched in 2010, and till date, it has spread across the 2 million individual campaigns across the globe. With all these, it claims every day, 10,000 people start new campaigns on this site. The deal value of GoFundMe is around $600 million. With all these, it receives approximately $140 million donations in a month worldwide. Those are staggering numbers which speak about the GoFundMe's ease of use and popularity. After this very next question that comes to your mind is `how does GoFundMe work?' Let us throw some light upon it.
How Does GoFundMe Work?
As we saw above, GoFundMe is an online crowdfunding destination that acts as a bridge between the fund seeker and fund provider. To understand how does GoFundMe work, we will divide it into two segments.
How Does GoFundMe Work for Donors?
Donors over here can choose the campaign they are willing to support. They can choose it by reading the stories of the fund seekers. Further, the donor can select any of the campaigns and can donate any amount of money as per their niches. GoFundMe has a specially assigned Trust & Safety team to ensure that every donation and campaign are being protected under the title of GoFundMe Guarantee.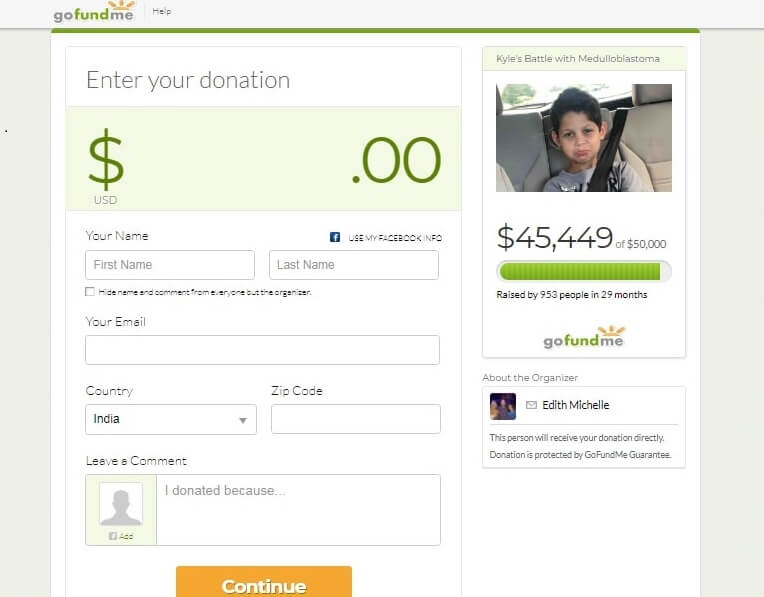 All a donor needs to do here is to provide their information to the site and they will be eligible for donating to the different campaigns. With all these, a donor can donate funds to any number of campaigns they are willing to.
How Does GoFundMe Work for Fundraiser?
The one who wishes to raise funds for any cause will need to create a campaign on GoFundMe platform and then promote it to receive the funds. Unlike Kickstarter, GoFundMe does not use any kind of algorithms like all or nothing, that in turn means any amount of donations made will go directly to the campaigns generator's account.
A fundraiser can create a campaign for any causes such as medical, memorial, education, charity, non-profit organizations, emergency etc. The process a fundraiser need to follow is, firstly to sign up on the GoFundMe platform. Fundraisers can have a maximum of five campaigns from one account at a time.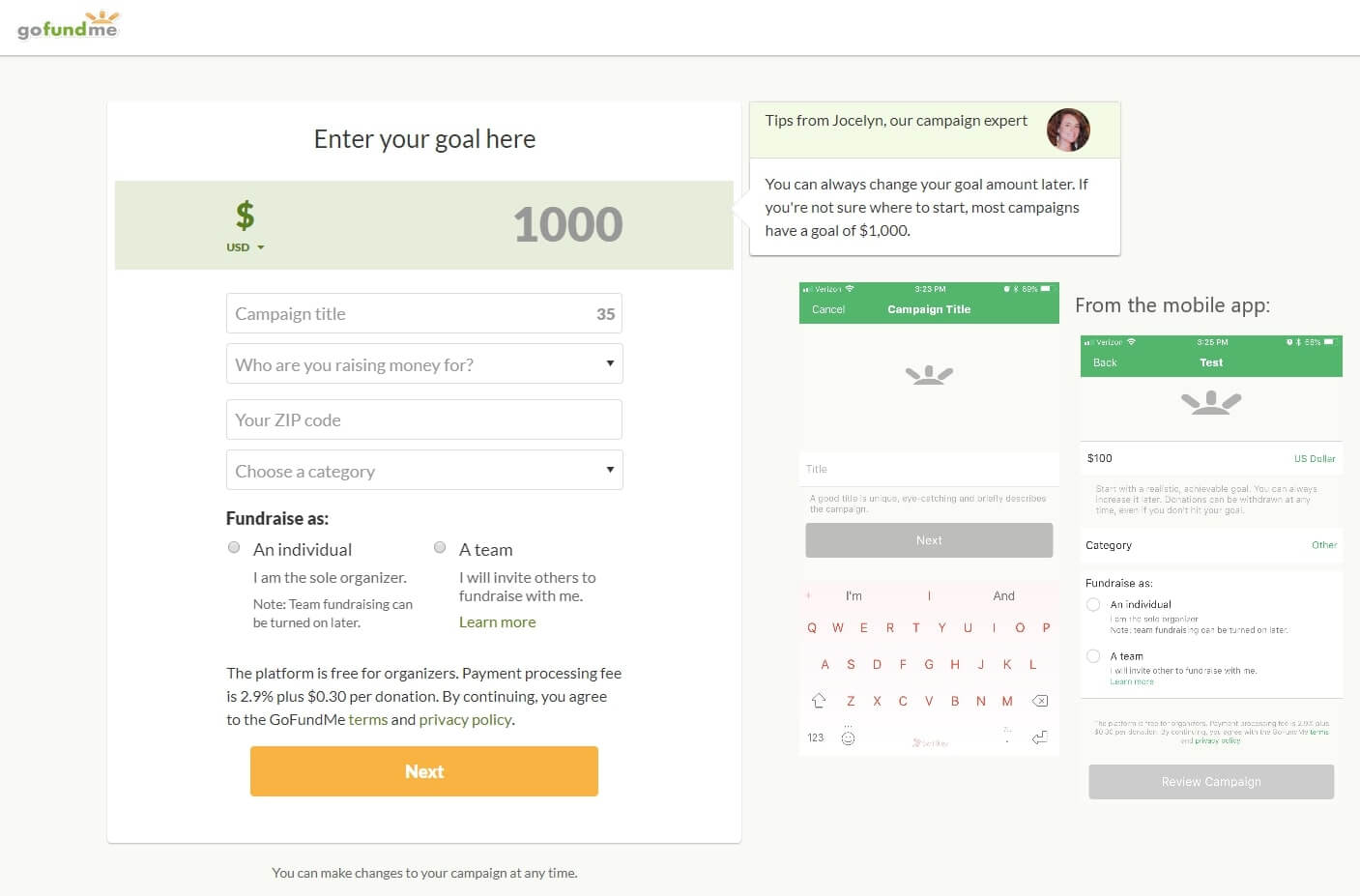 Once you as fundraiser sign up, you will be asked to give data about your campaigns and select the category under which your campaigns lies. Another important thing to need to mention here will be, whether the funds are being raised individually or it is teamwork, and with this donation amount, you are willing to receive.
Another thing that is required by the GoFundMe platform is a complete description of why you want to raise money and how you will be using it. In short, the entire story of the campaign is to be mentioned. Once you share it will reach the maximum people and, you can even share it on different platforms through mediums like social media.
Advantages of GoFundMe Platform
Completely free and reliable to start and run a campaign

GoFundMe helped individuals to raise more than $5 billion

Support services appear to be very active

A most important advantage to keep the amount of fund raised despite not reaching the goal. With that, can even withdraw the fund whenever you wish to.

Campaign topics are completely open until they are not promoting anything illegal or inappropriate content
This shows how does GoFundMe platform work for its users. The company states that getting your crowdfunding campaign takes less than a minute and they don't have any time limits or deadlines. A fundraiser can keep all the donation despite the goal has not been achieved. Another important question that comes to your mind will be how does GoFundMe make money, not to worry you all questions will be answered here.
How Does GoFundMe Make Money?
The company used to take 5 per cent of donations being raised along with 2.9 per cent payment processing fee being collected on each donation. With all these GoFundMe even used to take 30 cents for every donation being made. This commission was being collected before 2017.
After 2017, GoFundMe changed its policies, according to which they will charge zero per cent platform fees to the personal campaigns started in Canadian dollars, US dollars, British pounds, and the majority of the European countries. The GoFundMe business model will remain the same for the rest of the countries.
You may like to read: Demystified: How Does Etsy Work?
Nevertheless, the site will charge a standard transaction fee that covers the card processing and security for the transfer of funds. For every campaign, fees will be applied for the industry-standard transaction, that even varies depending on the country where the campaign was created.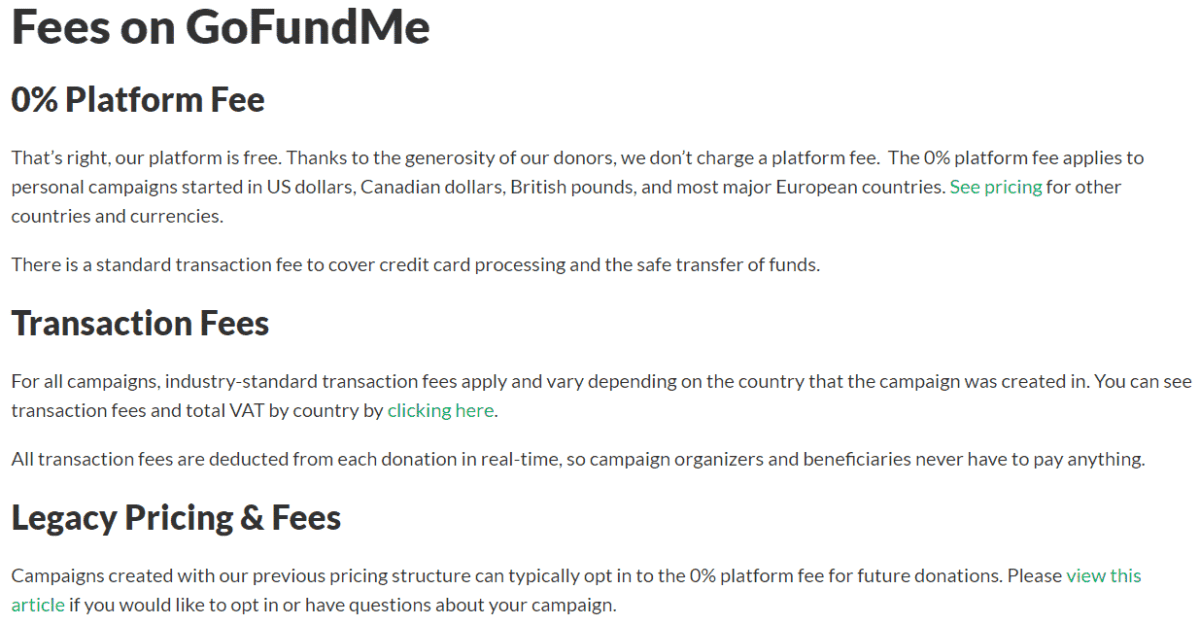 In-Depth Explanation of GoFundMe Pricing & Support
To understand in detail about how does GoFundMe make money, let us understand it with a simplistic example. For instance, your campaign raised $1,000 among 20 contributions. As per this report, you will have to pay $29 as the processing fees, along with $6 in donation fees, that allows you to keep the total of $965 with you. Always note that this figure will vary depending on the total donation made and their size.
GoFundMe Guarantee
The GoFundMe Guarantee feature of this platform will ensure that every donation being made is protected. If any campaign funds are not delivered or donors are misled by a campaign organizer, strict actions would be taken under these cases. In addition to this, refund request will be honoured if the campaign's fund is not withdrawn by the fundraiser. It even covers 24/7 rapid support services, for any queries from the user's side. Yet have some queries, GoFundMe business model will help you to solve it out.
GoFundMe Business Model
GoFundMe business model allows users to create their website through which they can raise money. Once it is done, it will allow the users to share their campaign with people through integrated social links. The business model is set up in a way that allows donations for personal causes and life events as per the niches. With these, GoFundMe business model has a section which is solely dedicated to the users, trying to raise money to reach their tuition cause. One of the most notable tuition projects involved in GoFundMe is helping users to raise $ 25,000 to pay tuition fees of a PhD program. GoFundMe business model targets the social media platform to raise awareness for campaigns.
How to start a platform like GoFundMe?
After knowing all about how does GoFundMe work and how does GoFundMe make money, if you're in a plan to start a similar platform, you're at the right place. NCrypted Websites has its product named 'Fundraiser', a crowdfunding or fundraising website. With these, we have GoFundMe clone to kick-start your startup.
If you have an idea about your crowdfunding or fundraising startup and want to build a custom website, we will provide you with the best solution for that. We offer customizations in our ready-to-deploy products as well as a clone.
Share Your Thoughts With Us!
Did we miss something out? Come on tell us, what you think about our article 'How Does GoFundMe Work? Everything You Need To Know About GoFundMe Business Model', in the comment section below.