1906
Views
A short tourist survey on travel trends of 2014
With the commencement of every year, tourist survey a year ahead about the places to thrive. Let us check what gets checked off from your to-do-list this year? For those tourist who are yet to list their destinations but full of travel editors, adventure and wanderlust around the globe will gladly step towards to suggest you with what destination you should go this year or you will be going this year. Talking about the travelers, they are no more follow the masses, they are very curious, open to new experiences and adventurous. They already set out on their own to search for next travel.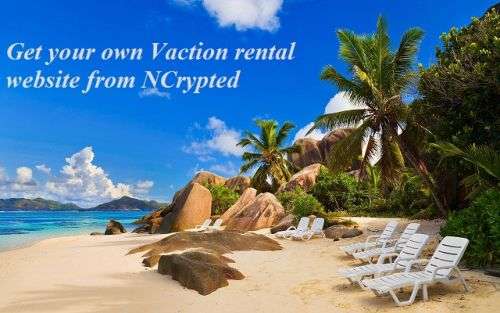 Let us survey where the travelers are going now and then more. The survey says that many of the fastest emerging destinations are next-door alternative partners to most popular destinations. For example talking about the Spainor France, our memories starts taking a ride from Prado Museum in Madrid, roaming around bullfights to tasty paella's and rest in world class soccer teams as Real Madrid and FC Barcelona. But people now a day's prefer to new destinations in radius of 6oo kms around them like Andorra. It has achieved high specialty as it is a new destination for the people to drive, in so it keeps up the warmth of new adventure within it. Many such other places can be listed as Malaysia instead of Thailand, Guatemala instead of Costal Rica and many more.
Opportunities for vacation rental business in Andorra:
Andorra – Place is well-known for its skiing and gets connected to rest of Europe easily, the crowd interested in tiny principality of city is around 300 percent all around the world, that are travelling using vacation rental websites.
A short survey result says that it is a huge opportunity for the Andorra people to engage themselves in vacation rental business, using any PHP vacation rental script somewhat like AirBNB clone. What you say guys? We think this occasion is to grab the business. Generally a vacation rental website is basically dealing with renting the empty space in the city between guest and host with the supervision of admin to avoid frauds. The most unique design is the best design with features as per you requirement. Let us get together today to discuss the details about your vacation rental business. We will guide you through the dilemma to create your own vacation rental website.
Changing trends of vacation rental industry
Staying in same house or apartment is always good, but trying something new is always pleasant to stay, easy to build and affordable for travelers. Tree houses are very popular now days, than comes yurt. Yurt are more preferred today than any other type of vacation rentals. Not convinced yet? You can surf through BistroStays, a vacation rental website for more fabulous yurts. Wherever you go this year, whether you follow footsteps of travelers or find new destinations, whether you stay in a house, yurt or tree house, we would wish that you get new connections, adventures experiences with feeling of stayed at your own home.
NCrypted can help you in that matter to provide you with the ready-made vacation rental script, developed with NCT framework. NCT Framework is very scalable, user-friendly and robust. Vacation rental platform can be customized as per your requirement to fulfill your requests. We will guide you how vacation rental website works?