7238
Views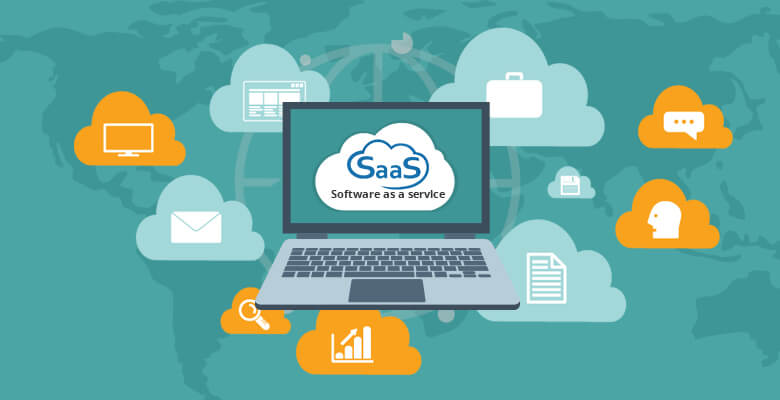 We're living in an age where life without the internet seems to be impossible. This has slowly migrated the traditional IT system to the cloud and steadily increasing. As per the reports, $111 billion of IT spending has now shifted to cloud computing and it is estimated to increase by $216 billion by 2020.
This is where SaaS came into the picture. This new term SaaS, also known as Software as a Service, generating a stir in the realm of technology. The very next question coming to your mind would be 'what is SaaS?' SaaS is one of the most recent advancements in the technological industry.
Today, more and more companies are adopting SaaS. It is noticed that more than 51% of organizations run most of their operations using SaaS applications. In short, it can be said that the SaaS market is offering an incredible opportunity to build success in your business.
You may like to read: Disclosing the Facts: How Does Cryptocurrency Work?
To make your thoughts clearer, let us have an in-depth knowledge of 'what is SaaS?' or 'how does SaaS work?'
What is SaaS?
SaaS (Software as a Service) is a relatively new software distribution model that gives customers access to different application over the internet. Rather than having any requirement of custom installation and physical media, SaaS products are centrally hosted by a service provider. The users can use it via mobile and web browsers
Talking about the past, it was a hassle to launch a new application to any organization, starting right from the lengthy sales process to a site installation to custom development to training, it used to take weeks to complete the process before employees could start using the tool effectively. With the introduction of SaaS, these can happen in a matter of days or even lesser. And due to this, SaaS has rapidly become the model of delivery for the core business applications.
In other terms, SaaS is a method of software delivery which will allow the users to access the data from any device having an internet connection. In this web-based model, software vendors maintain and host the databases, servers and code which constitute an application. SaaS can be said as a substantial departure from the software delivery model. There are two types of SaaS which we will see further, let us first see the benefits of SaaS.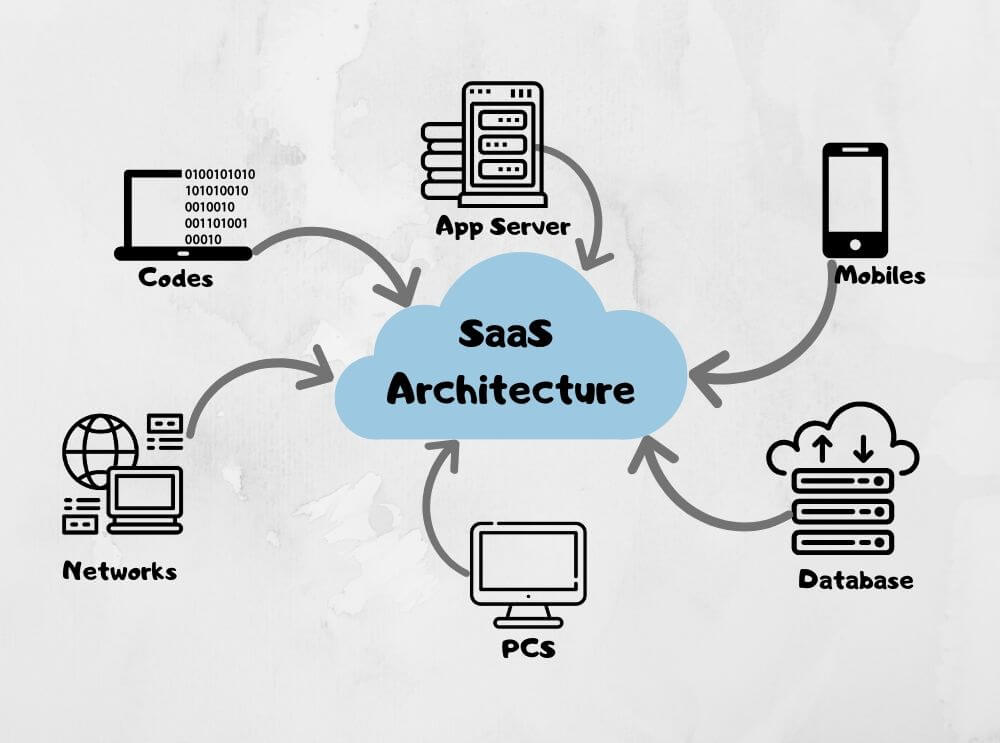 Firstly, over here, companies will not need to invest in extensive hardware for hosting the software. And this, in turn, will allow you to outsource most of the IT services that are typically required to maintain the software. The SaaS does it all for you. In addition to having remote access via the web to required data and software applications, SaaS even differs from on-premise software for its pricing model. It has been observed that without any doubts, SaaS has revolutionized the software delivery model.
Talking about the usage of SaaS, it is used in a wide range of common business area, which includes, customer relationship management (CRM), accounting, human resource (HR) management, content management, document management and collaboration. There are thousands of SaaS vendors present over the world. SaaS can even be known as on-demand software or a hosted software.
The three major characteristics that could be applied to any SaaS vendors are,
No hardware installation is required by the customers.
The services are to be purchased on a subscription basis.
The updates over here will be applied directly without any customer intervention.
Types of SaaS
After having a glimpse on 'what is SaaS?', now let us throw some light upon the two different types of SaaS.
PaaS: Platform as a Service
Platform as a service (PaaS) is a cloud computing model, where the hardware and the software tools are delivered by the third-party providers. As PaaS provider will host the software and hardware on its infrastructure. Henceforth, PaaS makes it easier for users as they don't need to install any in-house hardware and software to run or develop any applications.
PaaS, or cloud platform service, delivers a framework for the developers where they can build upon and use it further to create the customized applications. All the storage, servers, and networking can be managed by a third party provider or the enterprise. Whereas the developers can go for maintaining the management of an application.
PaaS does not replace the entire IT infrastructure of the business. Rather, a business would rely on PaaS providers for some key services. Such as Java development or application hosting. These days, many PaaS products are now gearing towards software development. A PaaS product can even enable the development teams to work together and collaborate, nevertheless of their physical location.
You may like to read: Fascinating Insights upon the Aggregator Business Model
IaaS: Infrastructure as a Service
Infrastructure as a Service (IaaS) is one of the forms of cloud computing which provides the user with a virtualized computing resource over the internet. Typically, IaaS provides storage, hardware, data centre space, servers or network components, this may even include software. Infrastructure as a Service (IaaS) can also be known as Hardware as a Service (HaaS).
Characteristics of IaaS are,
Dynamic scaling
Platform virtualization
Internet connectivity
Automated administrative tasks
Infrastructure as a Service is one of the three main categories along with Software as a Service (SaaS) and Platform as a Service (PaaS), for cloud computing.
The IaaS provider also enables a range of services just to accompany those infrastructures components. These services include monitoring, detailed billing, security, log access, load balancing, clustering and with that some storage resiliency, such as replication, backup and recovery. IaaS users are enabled to access the services and resources through WAN (wide area network) and further can use the cloud provider's services for the installation of the remaining elements of the stack application. Here the provider is probably a third party that specializes in the sale of IaaS. Examples of independent IaaS Providers are Amazon Web Services (AWS) and Google Cloud Platform (GCP). With having the knowledge of 'what is SaaS?' it is really important to understand these two types of SaaS.
How Does SaaS Work?
The question of how does SaaS work, would be tickling in your mind since you had an understanding of 'what is SaaS?' and types of SaaS.
Answering your question, SaaS application which in a way is called hosted software, electronic software or on-request software. In how does SaaS work, here software merchant keeps up the server for the execution, security and accessibility. Hence, SaaS customers can free themselves from purchasing hardware and software.
The main aim of SaaS is mainly to turn down the time and cost for the deployment, which further reduces the operational cost. SaaS even works in a way that can remove some of the risks of the operation and provides you with the known costs for your contract in the given period. When you opt for a SaaS model, it will help your developers in practically minimizing/removing the limitations they have. The only prerequisite that SaaS requires is the Internet.
You may like to read: Demystified: How Does Etsy Work?
SaaS is an OS-agnostic, which means that it never cares what OS you will be running, as it is delivered via the browser. With that, SaaS even provides a desktop version of their online app for the vendors, where they use the same backend code and database, but even has some advanced features like the ability to work offline or integration with some of the desktop apps.
SaaS Examples
Still on the fence about what is SaaS? Perhaps a deeper insight into some of the most innovative SaaS examples can help you to make up your mind.
Google Apps
Google expanded beyond its advertising roots and search a long time ago, so that can offer businesses of productivity tools. Googles Apps includes shared calendars, custom professional email and video meetings alongside Google Drive. It is a cloud-based document storage solution, which enables staffers to access files from any device and can easily share them instantly with colleagues.
Amazon Web Services
Amazon, too, has evolved exceeding its core e-commerce platform to support the cloud-based IT applications and resources through the on-demand delivery. Amazon Web Services presently encompasses more than 70 services in all that includes deployment, management, networking, database, storage, computing, and many such tools for the Internet of Things.
Zendesk
It is a cloud-based support ticketing and customer service platform that enables representatives to easily tackle inbound client request within any channel for communication like web, email, social media, chat or phone. Features included over here are Automatic Answers, Zendesk voice and Zopim.
Microsoft Office 365
Signature Microsoft productivity apps such as Excel, PowerPoint and Word are long-running staples of the workplace. Since the launch of the cloud-based Microsoft Office 365, it has dramatically expanded the Office suite's parameters. Hence, users can now share, create and edit content from any iOS, Android, Mac, Windows or PC in real-time.
You may like to read: Explained: What is Blockchain and How does Blockchain Work?
Concur
Business travel can pose headaches starting from the finance department to on-the-go employees. Concur streamlines the process by automating expense and travel management. It acts as web-based mobile solutions that make it easy for the staffers to book the travel plans as per their niches and preferences.
Using SaaS is splendid for a lot of business types. It can be faster, simpler and cheaper for maintenance. And this is the reason why SaaS is so popular among the entrepreneurs. Here the recurring revenue stream makes it easier to pump out the updates more efficiently. Rolled into one, you will be having nothing to lose with the use of SaaS. You have everything to gain over here which is visible seeing the success of SaaS examples.
Share Your Thoughts With Us!
What are your thoughts on our blog "Enlightening Insights: What Is SaaS?" Did we miss out anything? Reach us in the comment section below.