6146
Views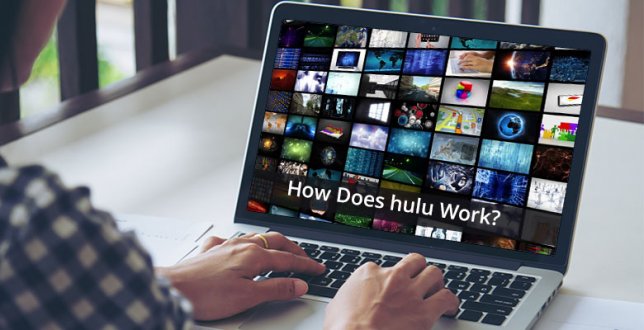 There are more streaming services available than ever before. And, it can be a daunting task to figure out all their distinctions. Not long ago, in 2007, when Netflix brought a contemporary on-demand video consumption trend among internet users. Today, it's unquestionably a situation where every major partnership is releasing their horses by granting you a free passage to come and look at it and pay for it if you want to ride it continuously afterward. Suffice to say; we are literally on the edge of a streaming armageddon! Roaring streaming players like HBO Now, Hulu, Disney+, Netflix, Amazon Prime, CBS All Access, Hotstar, and Tubi have been continuously defining the modern television landscape with their content streaming paradigms. The race is still on as more and more players are joining the combat like Apple TV+, HBO Max, and Peacock from NBC Universal.
Who would have known that television would reappear in the form of Hulu, surprising other big streaming platforms most unexpectedly! Let's dive deep into what makes Hulu so unique and understand how it works to keep its dominion preserved in this advanced streaming scape. We'll have a glance at how does Hulu work, its content partner, features, technical requirements, business model, revenue generation prototype, facts, and future.
What is Hulu?
Hulu is an on-demand video streaming platform enabling entertainment lovers to stream their favorite movies and TV series on their preferred devices. The Walt Disney and Comcast co-own Hulu, which is currently active in the United States and Japan while planning to expand its reach worldwide in 2021. It weighs primarily on streaming fresher TV series along with its original shows. Moreover, its library includes hit movies, kids shows, and many more popular full seasons. It offers monthly subscription tiers to customize viewers' streaming experience.
What's New In Hulu Updates
Now there's a split in Hulu's streaming experience as it is migrating from its old classic model to the new full experience. If viewers only use Hulu on devices with 'full experience', they are not into any problem. However, if they're using such models where only the older Hulu is supported, they might find issues because the old-fashioned 'Watchlist' and the newly introduced 'My Stuff' cannot unite well. Hulu frequently launches updates trying to bring the most desirable content, features, and products on the table. Recently it made its menu more lucid to read by reducing the transparency. Besides, it added the Like/Dislike Buttons for personalized search and introduced a feedback system that enables users to cast their recommendations quickly.
A List of The Devices That Hulu Supports
According to Hulu's website as of February 2020, the service is available on a wide array of devices. The list of devices including iOS, Android phones and tablets, Mac browser, Apple TV (4th generation or later), Android TV, Amazon Fire TV and Fire TV stick, Echo Show, Google's Chromecast, Roku, selected LG smart TVs, Nintendo Switch, Xbox 360, and Xbox One. The list keeps changing so users can redirect to the full list of Hulu supported devices to check if theirs is on the list or not.
Bandwidth Requirements to Stream on Hulu
Hulu and Hulu + Live TV are available to stream on different qualities that adjust automatically based on available bandwidth. However, Hulu recommends a minimum download speed of 6 Mbps for Hulu in HD and 8 Mbps for Hulu + Live TV for stable playback. However, users need more bandwidth if they want to stream quality content on multiple devices. Hulu also added 4K support for some content.
The bandwidth requirements to stream on Hulu:
Standard Definition: 1.5Mbps
720p HD: 3Mbps
1080p HD: 6Mbps
Hulu + Live TV: 8Mbps
Ultra HD 4K: 16Mbps
What Subscribers Need to Do While Getting Started with Hulu?
Hulu doesn't ask for any contract or long-term commitment as users can simply sign-up and try the seven-day free trial, and cancel it later without paying any fee if they want to call off. Hulu grants free trials to new as well as eligible returning subscribers. Users just need to enter their credit card information while signing up, and they can cancel their subscription online or via customer service. In the future, if they ever decide to continue again, their account information can still be available. During a free trial, viewers get the full Hulu experience of their selection which any other paid subscriber would get.
What Exclusive Add-ons Does Hulu Offer?
Hulu brings even more features that attract subscribers to cling to the service. One of the prominent conveniences that Hulu provides is its premium channels known as Add-ons – offering access to more watch-hours and unique series that isn't available elsewhere. Having stated that, it enables users to get more features out of their Hulu subscription. Subscribers can create a plan that entertains their demands. Moreover, with the Unlimited Screens Add-on, users can watch their favorite content on multiple screens.
How Does Hulu Work? History, Partnership, and Services
Tech companies have a diverging standpoint of their engagement than others because of the sheer range on which they control and deliver. So, let's decipher how does Hulu work, what it has to offer from its bucket, and how uniquely it provides entertainment to their valued subscribers. Hulu currently claims over 26.8 million paid subscribers and 1.3 million promotional accounts. It provides access from almost every major U.S. broadcast network and holds a library of popular TV series and movies, including Hulu Originals content.
How Did Hulu Start?
The NBC Universal executive Beth Comstock partnered with an Amazon executive Jason Kilar in 2006 to establish Hulu. The streaming service never had to see the worst during its primary phase as it was backed with its founding distribution partners like Comcast, MSN, Facebook, Myspace, AOL, and Yahoo. NBC Universal had acquired the domain "www.hulu.com" in 2007 to launch the service in the same year. Before NBC contributed the first show in Hulu's streaming library, it comprised only a sign-up form for users without any movie or TV show to take part in the upcoming beta version test. A year later, it was open for the general public to access the full platform. The company had gathered more than $100 million from The Walt Disney and Providence Equity Partners between 2007 and 2009.
Hulu Business Model
Initially, Hulu was offering a free limited version of its content, which is not available now. Hulu needed a significant subscription business model to stand apart, so it started charging for restricted content from 2010. The company officially launched the subscription model on 17 November 2010, under its Hulu Plus branding. Later the number of content has increased yet it remained with the advertising services supported model. The company has been providing a subscription-based model since 2016, which enables the company to offer an ad-free service. Hulu made a partnership with Yahoo and moved some of its content to Yahoo View, which is no longer available. For many years, users of other streaming services have been able to watch videos offline. However, Hulu later added that facility to entice viewer experience. Viewers can download up to 25 videos across five different devices which they can watch within 30 days. Nonetheless, the real charm of the service manifests in its accelerated accessibility of popular TV shows, which it brings onto its platform within 24 hours or less to the actual broadcast time.
Hulu's latest move is Hulu + Live TV, launched on 3 May 2017, is a streaming service that allows subscribers to watch on-demand and live TV programs covering more than 60 channels, including local news, sports, Discovery, and many more. It also includes feeds from NBC, ABC, CBS, The CW, and Fox – plus, NBCUniversal based cable channels. Hulu + Live TV is available at $54.99 per month as of February 2020, after a recent price hike from $44.99 per month.
Hulu Business Model Canvas

Key Partners
Hulu was in talks with Samsung to provide a virtual reality app on Samsung's Gear VR, which is powered by Oculus. Thus, they entered into a partnership to enhance the Virtual Reality experience. Moreover, Hulu is enjoying the collaboration with more than 500 content partners, including exclusive movie studios, production houses, and television networks like BBC and Fox. Besides, the company has an active collaboration with nearly 2,000 advertising partners.
Current Company Stack
As of date, US-based Hulu is mostly owned and entirely controlled by Walt Disney Direct-to-Consumer & International, which is one of the primary units and reporting division of The Walt Disney Company; and holding 30% stake with NBCUniversal which is owned by Comcast.

Subscription Plans and Add-ons Pricing
Hulu subscribers can select from various streaming plans that accord with their favorite shows and budget as outlined below. The price of the below-mentioned packages keeps changing so users can redirect to the full price list of Hulu to get the latest prices.

| | |
| --- | --- |
| Subscription Plans | Price (as of February 2020) |
| Hulu | $5.99/month |
| Hulu (No Ads) | $11.99/month |
| Hulu + Live TV | $54.99/month |
| Hulu (No Ads) + Live TV | $60.99/month |
Hulu presents Feature, Network, and Premium Add-ons to help users get additional features apart from the basic subscription plan. Users can combine various Add-ons depending upon their needs, be it the unlimited number of screens or watching some latest shows. Hulu let their users create a custom package that matches their demands, and also allows controlling their subscription afterward to get the benefit from different Add-ons.
| | |
| --- | --- |
| Add-ons | Price (as of February 2020) |
| SHOWTIME® on Hulu | $10.99/month |
| HBO® on Hulu | $14.99/month |
| Cinemax® on Hulu | $9.99/month |
| STARZ® on Hulu | $8.99/month |
| Entertainment Add-on | $7.99/month |
| Español Add-on | $4.99/month |
| Enhanced Cloud DVR Add-on | $9.99/month |
| Unlimited Screens Add-on | $9.99/month |
How Does Hulu Make Money?
The business model and revenue model of Hulu is relatively simple to explain. The revenue earning model for Hulu shares two divisions –
Revenue generation from Subscription Plans
Revenue from Ads on Hulu
Subscription Plans
We have noted how does Hulu work and whence it has matured as one of the most successful on-demand streaming platforms. Now, let's delve deeper into its revenue-making model by first identifying its subscription plans. Its basic packages contain ads while premium packages come with no-ads version (still users have to watch some commercials on specific shows). Since Hulu discontinued its free service a long time ago, all users have to pay for watching their favorite shows and movies. Hulu fundamentally serves its subscribers with on-demand access to popular TV shows and movies from a variety of content partners. The majority of Hulu subscribers are on the primary ($5.99/month) plan. For a few extra dollars a month, the company also offers consistent access to more than 60 live TV channels with a higher package such as Hulu + Live TV. However, by subscribing to the full package with no-ads (costs $60.99/month as of February 2020), users get to watch almost anything without interference. In addition to that, the company also creates a demand for premium channels like HBO, Espanol, Cinemax, and Showtime through its Add-on kit that ranges from $4.99 to $14.99 per month.
Hulu's 29 million subscribers, altogether if broken down by plan, consist of nearly 82 million viewers. As estimated, 70% of them are streaming on the ad-supported subscription plan – that's 58 million viewers. Thus, the monthly subscription model, not to mention add-on packs, generates an ample amount of revenue for the business.
Ads on Hulu
Hulu offers ads solutions consolidating data accuracy and automation, facilitating clients to buy, optimize, and personalize high-end TV ads for all markets. Advertisements have been the most prominent revenue source of Hulu. Even the no-ads subscription plans of Hulu have some shows with pre-roll and post-roll ads. Hulu keeps updating its streaming library that has a list of a few shows that will still have ads for Hulu (No Ads) subscribers. Consequently, Hulu is one such platform that is not entirely ad-free even if you are on the premium ad-free plan. According to Statista, The company earned $1.823 billion in 2019 from just advertisements. And the growth is nearly 85% higher than that in 2017.
Brand Solutions
The video streaming platform isn't lagging from its competitors in attracting advertisers to promote their brands to its users as it provides three Brand Solutions to expand the reach as outlined below.
An advertising model where the advertiser catches almost every unique viewer on a single day.
With DMA Targeting, an advertiser can reach most viewers in Hulu within a demanding market.
Advertisers can target a particular group of Hulu viewers by selecting the content length, content genre, interests, behaviors, geographics, demographics, and many other attributions.
Apart from these Brand Solutions, Hulu offers Seasonal Ad-Targeting options to get your brand noticed on occasions like on Mother's Day, Valentine's Day, and Earth Day, for instance. Advertisers can align their brand with fresh content, exclusive Hulu originals, and full TV series. Custom Opportunities from Hulu is another Brand Recognition package to collaborate and connect with viewers to expand the reach and convert the brand's cold prospects into their raving fans.
Ad Products
Hulu has been introducing a variety of Ad Products – where advertisers can pick from just a standard Ad Selector to the Premium Slate Entertainment Clients package. Let's explore all of Hulu's state-of-the-art Ad Products.
The Ad Selector enables the viewer to control their ad watching experience by selecting the ad they want to see. It can have two to three video options, but if there's no response from a user after 15 seconds, one of the ads from the unit starts randomly.
Branded Entertainment Selector (BES)
This package allows the user to compare their ad experience. Users have an option if they want to watch a long-form ad or to stream the show with regular commercial breaks.
It's a custom title card that performs in premium positioning before the beginning of a show. What allures more to advertisers with this ad-plan is that their brand logo appears with "Presented by" introduction, aiding Hulu-provided voiceover audio.
Cover Story Brand Placement
The Cover Story Brand Placement allows advertisers the opportunity to exhibit their brand on Hulu's homepage.
Interactive Living Room ad-plan brings more special association with a brand using custom interactivity that can acquaint viewers about a company's latest services, products, and features. In this plan, Hulu provides advertisers with hosting partners like BrightLine and Innovid to select functionality. Hulu sales representatives can also help clients if they need any additional support.
It's a creative way of advertising from Hulu as ads are triggered when users press pause while watching content. It's a non-disruptive and non-intrusive user-initiated ad experience that allows brands to showcase their ads at the right time while keeping the viewing experience positive.
It's a seven-seconds custom title card with "Presented by" messaging and voiceover that plays in premium positioning before the beginning of a show. It brings flexibility for an advertiser to leverage their video, visuals, and sound to achieve brand recognition and visibility on Hulu.
Sponsored Collection Brand Placement
Sponsored Collection Brand Placement ad-model from Hulu offers extended ownership of a collection sponsorship. Clients can adjust and place their logo where it suits perfectly to content in Hulu's UI across devices.
The T-Commerce interactive video encourages the viewer's attention through the assistance of an integrated, in-stream purchase flow. Currently, it presents options for viewers to purchase upcoming theatrical movie tickets, along with exploring show time and theatres, where they can book their tickets within trailer commercials.
This ad-product plays an advertiser's video during any one of the standard long-form content commercial breaks.
Thanks to authentication and login features, Hulu delivers a quality advertising platform that detects and prevents fraud. With Hulu ads, advertisers can rest assured that bots don't watch their advertisements to increase the fake count, which is too can be verified by a 3rd-party.
Interesting Facts About Hulu That May Surprise You
'Hulu' is the Chinese name of 'Gourd' (happiness or good fortune).
Hulu was first launched on 29 October 2007.
NBC Universal brought the first product on Hulu.
Hulu only streams in the USA and Japan.
Hulu's content budget in 2018 was $2.5 billion.
Hulu has a net worth of around $15 billion as of the first quarter of 2020.
Hulu viewers streamed more than 26 million hours per day in 2018, that's nearly 3,000 years of TV watched each day!
Nearly 78% of people stream and watch Hulu in their living room.
#1 streamer on Hulu has spent 48x more hours than the average viewer in 2017. (watching 654 movies and 195 TV series in a year).
More than 57 million people watch Hulu with ads.
Hulu is ahead of Netflix with 29 hours of usage per household per month as compared to Netflix's 27 hours.
There's a town named 'Hulu' in Zhejiang province, China.
Hulu exhibits 43 types of various video ads to its subscribers each month.
Hulu Ads generates two times more leads than traditional television Ads.
Hulu launched Like/Dislike Buttons that drive more personalized search.
Hulu brings a viewer-first advertising approach with a new ad experience tailored to viewer's binge-watching shows and movies.
Hulu's original TV series 'The Handmaid's Tale' has won 33 Emmy nominations.
Future of Hulu
According to the internal management report as of September 2019, Hulu has acquired around 29 million subscribers. The company witnessed record growth of 48%, which implies it does not lack in the fierce competition with other giants. Currently, Hulu is worth nearly $15 billion. Eventually, Disney assured that it's committed to advance the industry, which would soar Hulu's net worth around $27 billion by 2024. That being said, the company doesn't need to break the bank to maintain its branding and positioning yet it's able to drop the pricing-tier of its subscription packages— signifying that its business model and strategies are performing pretty well in the industry. On the other hand, Netflix and Amazon Prime don't seem to be the thumping competitors of Hulu as there are many different online streaming rivals already stepping out to have their piece of cake. Although, Hulu does its homework well and is competent enough to create pristine demand among subscribers for bringing more online shows and movies. The entertainment giant has proved itself to be the foremost choice for sports, movies, and TV series seekers, and it will continue to thrive under Disney's management. The current scenario of Hulu favors its growth and seems to perform exceptionally well in the coming years.
How to Launch Your Own Business Similar to Hulu?
If you're willing to start your own online video streaming platform – you should go with Hulu Clone which has customized features to let you roll with your own video streaming business.
Here are some other informative articles explained by NCrypted Websites: