2526
Views
Facebook, it is the most widespread name being articulated on lips of all the people moving around our suburbs. Starting from the people of the age of 9 years to 99 years, are part of social network script called Facebook. Due to its popularity and technologies, many unreliable software companies, frauds and even common man, started selling the scripts on its name at very cheap rates. Naming, Facebook clone, saying it a fully fledged with all graphics, which would only have look and feel, of the same kind but functionality would be far different or it would be good to say functionally handicap.
Everyone is familiar with the name, Mark Zuckerberg, one of the co-founder of the Facebook. During 1st September 2013 his personal wealth was estimated to be US$19 billion, only source was his Facebook project site. Now it is your time to be Mark Zuckerberg with NCrypted's Facebook Clone and its innovative features and powerful script.
Different modules present in script as:
Friends
This module enables you making new friends, connecting with old friends, sharing content in form of posting photo, texts and videos with friends.
Chat:
This module deals with communication, between members and sending private messages, group chat and communities.
Upload:
This module allows members to upload their photos and videos and share with each other
Events:
This module updates members on daily bases with the upcoming events, birthdays etc.
Posting:
This module allows members to post some articles on walls. Set banners and text for advertising, for revenue generation.
Promotional purpose :
The Facebook clone can be used for promoting different blogs, website.
Few snapshots to Facebook Clone: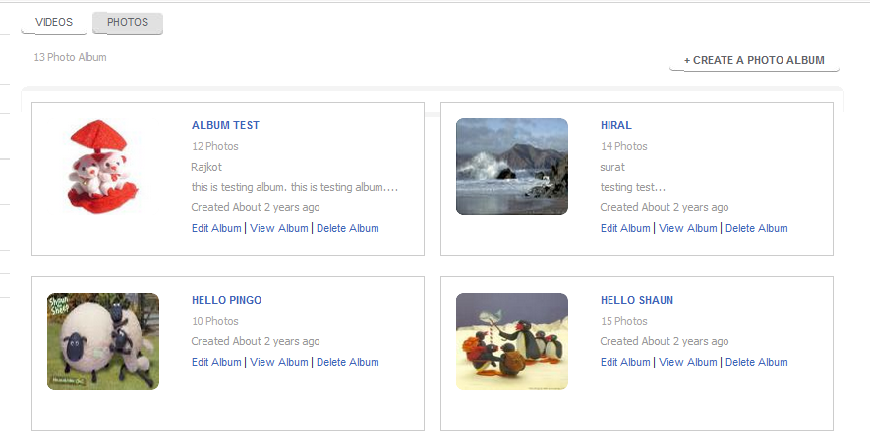 Building such a powerful script would benefit you to get good revenue and users too. The award winning technology and innovate script leading towards a good revenue in return. Facebook Clone is free from bug and fledged with features. There wont be any requirement to install 3rd part tool or any other plugin to use. Admin panel is well designed and simple, to increase ease of use. User friendly and maintenance free script is available at awarded rates. Social Networking Website design are getting popular nowadays contact ncrypted to get your own social networking website.