1538
Views

Taskrabbit clone as a time saver
In today's difficult and challenging world if there is something which is valuable commodity, devoid of any doubt it is time. Every single people among us today are very hard pushed for time and they would like to build the best building of success in that. Running towards this goal it is universal for all of us to discover ways that would save our time.
There is a huge number of employment and responsibilities that we have to undertake that takes up a bundle of our precious time. Under this condition, the best approach to save time is to outsource all the activities and we can use the time so saved for creative purposes. So it is indeed for us to seek the help of the outsourcing services to get our various jobs and services completed. Here comes the role of cloned websites like taskrabbit clone. Think of a situation where you can replicate the software across various cities and towns, how beneficial it will be.
Taskrabbit clone where buyers can post their jobs and service providers can buy them. Thus it gets easy and more convenient for both of them to negotiate for the best services and best prices. Thus it would save time for all small works like cleaning house, repairing, shifting house, etc. at most beneficial price best service.
Taskrabbit Clone as a User-Friendly Software to use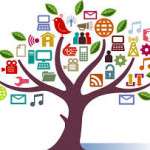 The most important thing about the taskrabbit clone is job poster and job seeker. Both of them can use this with ease as it is very user-friendly and easy to navigate through different functionalities. The taskrabbit clone is well structured and designed so that different categories and classifications are made to fulfill the post requirements and make it easy available. The social networking features help you to market this product easily so you will not require any marketing budget. All pages are Search Optimized so that SEO budget is also saved.
Features of Taskrabbit Clone
Post a task
Become a Freelancer
Private Messaging System (PMS)
TaskRabbit Clone is safe & sound to use
Seamless communication to discuss about the task
Online hassle-free payment
User Management
Category Management
Escrow Management
Project Management
Related Freelancer scripts
Freelancer Clone Demo (NLance Demo)