8427
Views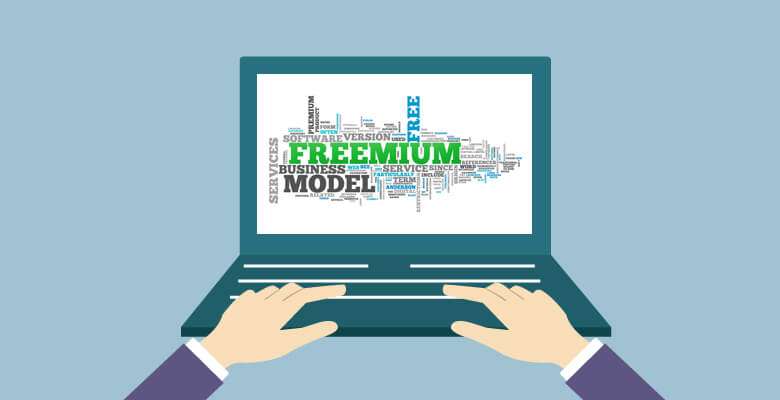 Have you ever used Dropbox as a cloud service? Have you used Evernote to jot down your daily life activities? Have you played Candy Crush Saga? Well, you can't deny the last one of course. If you've been a user of such platforms, you already have an idea about a freemium business model without your knowledge.
Every startup has a specific business model that suffices its business plan and the idea behind the business. Entrepreneurs are constantly looking for ways to get more and more customers by spending less time and money on marketing their products. Using a freemium business model can help businesses save from those efforts. A freemium business model aids businesses from paid marketing channels and sales processes.
Over time, consumers have become more perceptive and hence less willing to pay on things that they could get for free. It isn't as easy as before to market your products and expects great outcomes like before. In these times, the freemium business model could save you from traditional marketing tactics.
There are several other types of business models followed by the startups and some hold a mix of these business models. You could read about different types of business models with certain examples explaining these models into action in our blog "Top 19 Business Models That Will Hail the Startups"
After having an overview of business model functionality, let's define the freemium business model and further we would throw some light upon 'what is the freemium revenue model?'
Freemium Business Model Definition
The word "Freemium" is a portmanteau of the words "Free" and "Premium", likewise Freemium business model has two tiers. It offers two types of products to the customers, 'free product' and 'paid product'. The free product users have limited access to a few features of the product that are unlocked when the person buys the paid product.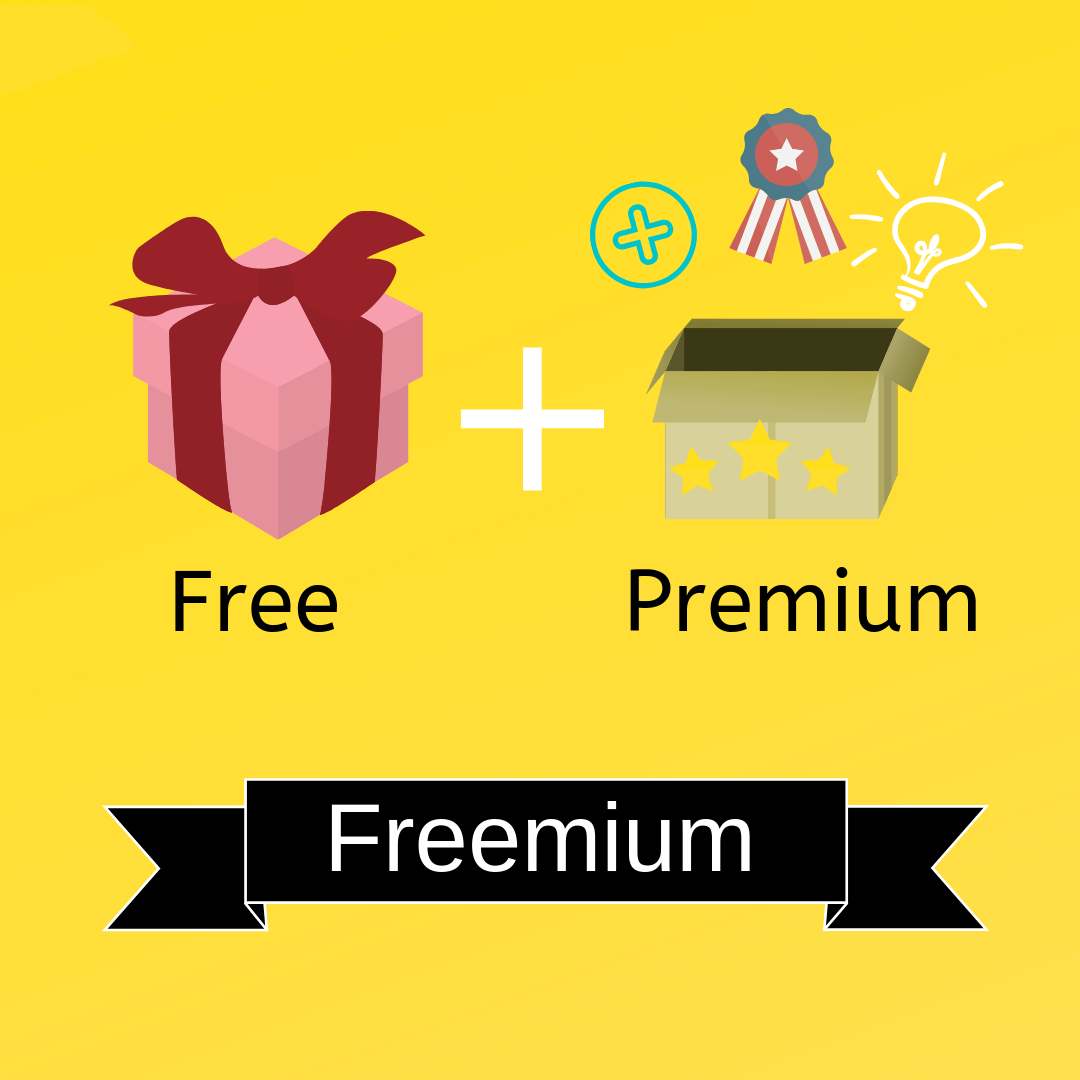 For a better understanding of the freemium business model, let's take an example of the Tinder app. Though it started out as a fully free app to use, it has changed its business model to freemium since 2015. It started charging for some features like unlimited swipes, rewind feature, etc. They are a part of the premium product, Tinder Plus. On the other hand, the free Tinder app gives limited features like a fixed number of right swipes in a 12hr period. However, there can be a match between a plus user and a basic user. Tinder has also launched Tinder Gold, which has its own unique features.
You may like to read – A Definitive Guide: How does Tinder Work?
How Does Freemium Business Model Work?
Several factors of a freemium model appeal to the new startups as it helps to scale up the new ventures and attract a new user base without spending money on costly ad campaigns. The main objective of a freemium business model is to convert free users into paid users. To make this happen, you need to limit your free product in order to encourage free product users to unlock the features provided in the paid product. Usually, the companies limit the features by offering paid upgrades, extra features and monthly limits.
There are several points to keep in mind before launching your startup following this model. First of all, you have to give much thought to your product.
It should have a long-term usage.

It should motivate users to convert into paid users.

You should provide an onboard service to demonstrate how your users can best utilize your product.

As the free product does not claim any charges, start with nominal charges for upgrades and premium add-ons.

Your product should have repeated payments to keep your users engaged with recurrent payments.
The most important phenomenon that makes the freemium model effective is that the word 'free' spreads faster than anything else. This attracts more and more users and the word spreads faster with the increased number of users. Though free product users don't give you money, they act as a magnet for your premium users. The more users you have, the more value it will retain.
You may like to read – Facebook Business Model Analysis – How does Facebook Work & Make Money?
This way the freemium business model works effectively with the 'free ideology' and engaged users that attract more users. It works on the zero price point paradox. On the other hand, customers don't value things they get for free. Therefore to make your product valuable, don't unleash all the features in the free product. Give limited features and exciting offers to enhance your model.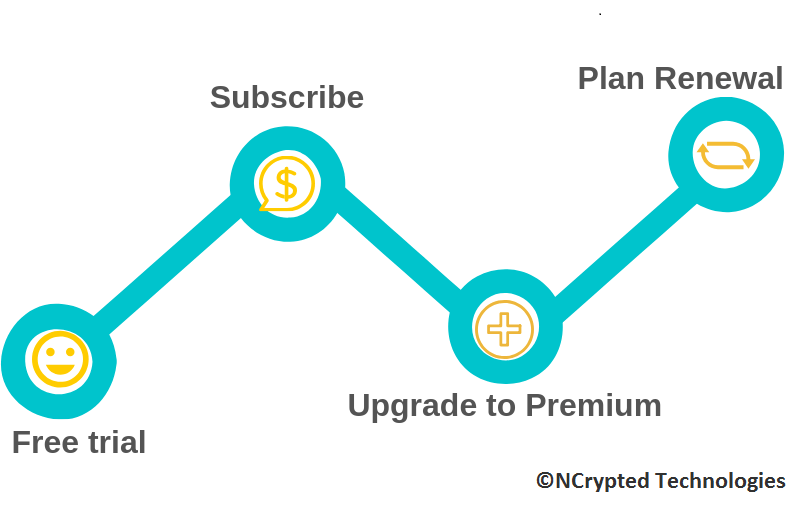 What Is The Freemium Revenue Model?
Having a free product makes it really easy to attract more customers. The freemium revenue model works well for the web-based service companies generally offering file transfers, online media storage, and gaming applications. To make your freemium model work, you need to look for the perfect product that could generate revenue with a high conversion rate.
Answering the question 'what is the freemium revenue model?' The companies using this business model have different ways of implementing it and hence, various ways of generating revenues.
Traditional Model: This model gives a fully functional free product with rare limits. This model faces extreme difficulty in converting free users to paid users for revenue generation. However, taking the example of the decacorn company Dropbox, the company used a basic freemium model.
Starting Small: This model raises users for free with free sign-ups, giving no organizational control over the service and later offers to sell the service for such control after the limit has reached. Slack, for example, uses this model. It is a cloud-based set of tools and services used by small and large companies to keep everybody in the loop.
Alternate Product: This model is used by companies offering a premium product already. The fully free product is used as a marketing strategy to cross-sell other products. For example, HubSpot launched its free CRM product that is a marketing automation platform.
This way, the freemium model generates revenues by add-ons, in-app purchases and majorly through conversion of free users to paid users. The way to run a freemium model successfully is by providing a product that has better chances of conversion rates. For user conversion, the company must provide an exceptional customer experience. However, the free users who might not convert could be your marketers who invite other users as well.
You may like to read Twitter Business Model – Insights into How does Twitter Work & Make Money
Freemium Business Model Examples
After knowing all about 'What is the freemium revenue model?' Let's have a look at how well some companies utilize this model.
YouTube
YouTube is well-known to everyone as a video sharing platform. To many, it is known only as a free platform whereas, in reality, YouTube works on a Freemium business model. YouTube gives two options to the users, the free product "YouTube" and the paid product "YouTube Premium" (formerly known as YouTube Red).
YouTube Premium started as Music Key in 2014 offering only ad-free music and music videos from labels on YouTube and Google Play Music. The service was revised in 2015 and renamed as YouTube Red offering ad-free access to all YouTube videos. In 2018, YouTube announced the rebranding of the service as YouTube Premium along with a separate stream of YouTube Music.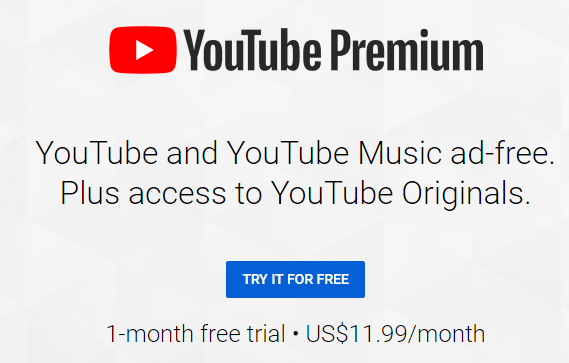 YouTube Premium offers ad-free videos and exclusive original content produced in collaboration with the site's creators. This subscription also includes YouTube Music, YouTube Gaming and YouTube Kids apps. On the other hand, YouTube also offers a free video sharing platform for free users.
Intrigued by the above information? You can read our blog "How does YouTube Make Money? Understanding YouTube Business Model" to know more about the YouTube business model.
Candy Crush
Candy Crush Saga is a free match-three game that was released by King in 2012 as a Facebook game. Candy Crush is a variation of that browser game which was later launched as a gaming app in iOS, Android and other platforms. Candy Crush is considered as the first most successful example of a freemium business model.
According to a report, the game makes $1 million per day. King earns its primary revenues through in-app purchases like extra lives, gold bars, boosters and other such parameters that make the levels easier and the player could reach next episodes faster. King has also launched other similar games titled Candy Crush Soda Saga, Candy Crush Jelly Saga, and Candy Crush Friends.
You may like to read – 10 Entrepreneurial Traits That Succeeded In 2018
MailChimp
MailChimp is a marketing automation platform and serves as an email marketing service. It began as a paid service and later added a freemium option in 2009. MailChimp allows the users to collect email list subscribers, send regular email updates, create autoresponder series, and automate their marketing.
Its free plan allows the users to have 2,000 subscribers and 12,000 emails per month, whereas the priced plans give more advanced features. The regular user is sure to turn into a paid user as it would be hectic to change the platform once you have 2,000 listed subscribers, you will just want to continue to use the automation platform you are already using.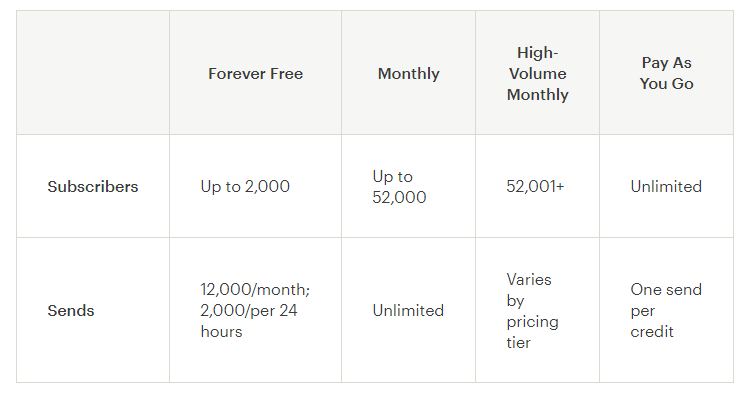 Are You Thinking to Execute a Freemium Business Model for Your Startup?
After knowing all about the freemium model, are you thinking of implementing this business model for your startup plan? This model can be successful for plenty of businesses, all you need to know is whether you have a service whose value increases with time hence the customers will continue using it and the conversion rate will increase. To help you know whether this model will work for you, here are the advantages and a few points to note about it.
YOu may like to read – The Ten Steps Needed To Get Started With Your Online Business Ideas
Advantages of the Freemium Business Model
It is easier to get customers when you are providing free services.

It allows risk-free testing of product features.

The more free users you get, the more chances you get for having potential conversions.

It is better than premium as it gives a sort of free trial of the product before paying for the fully featured product.
Few points to Note For Making Freemium Work
Get lots of users as hypothetically if 1% is the conversion rate, you need to have billions of users to have a million users.

This model takes time to generate revenues, but once it does, your revenue per user will be much more than the cost per user.

Your product or service should be engaging and addictive to keep your users involved.
After reading about 'How Does Freemium Business Model Work?' and 'What Is the Freemium Revenue Model?' Do you want to start your own freemium business? You are at the right place. We at Ncrypted can help you bring your ideas to life. You can get started with our YouTube or Mailchimp clone. Also, if you want to add personalized charm to your website, we provide customizations as well. Get in touch with us to know more and our team of well-trained technologists will guide you towards success.
How well did you like our blog 'Freemium Business Model Analysis' and the information provided in it? We would like to know your opinion about this blog, let us know in the comment section below.