4535
Views
Website clones are generally developed from basic ideas of the parent website with required customization like adding some advanced features as per requirement, optimizing the theme according to the user navigation made easy. Targeting the specific industry to get the at most benefit out of the website clone script being developed and designed is crucial. The most important benefit above all is the brand name is already ready available in market, so you will not required to educate your users about your product, they would be aware of the product from early stages only.
Website Clone Scripts & Products by NCrypted
Website cloning is done with quality at NCrypted as we understand the importance of various industries and businesses. We have gone long distance to survey about the market needs and demands to customize various website clone scripts of popular websites that already have made their position in international and national market. We have taken time required to build these php scripts and products that would satisfy the customer.
At NCrypted we not only provide open source customization but assist with the consultant which platform to use for your project. Features like user management, admin management, content management, menu building, categorization, search engine optimized URL, advert management and many more. NCrypted has developed website clone of the popular brands in market themselves saying their success stories. They are:
Demo of Bistrostays – Demo

Bistrostays is based on vacation rental script that deals with renting the extra space or property for short duration of time say few days or weeks, where host post the property and guest rent them.
Demo of Fundraiser – Demo

Fundraiser is a crowdfunding platform that deals in raising funds for various projects, where fundraiser can post projects and backers fund the project where in return fundraisers rewards.
Demo of Nlance – Demo

Nlance is a freelancer platform that deals with freelancer and customers. Customers post various freelancing projects and freelancer service providers bid for the project. Finally customer selects one freelancer and pay him at the after completion of the project.
Demo of Busewe – Demo

Busewe is a buy and sell website platform where buyers and sellers get together to negotiate in the marketplace for websites, domains and more.
Demo of Nigg – Demo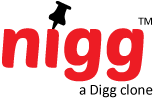 Nigg is a social bookmarking script that deals with story and content posting aimed to select stories from various sources of internet to users.
Demo of Fashmark – Demo

Fashmark is a huge ecommerce platform specially designed for fashion industry to buy and sell apparels, bags, shoes, etc along with party arranging online.
Demo of bookitt – Demo

Bookitt is a social bookmarking script that deals with social news that is being followed in the community and liked by them.